The mother of three children found dead in a Phoenix home told police that she smothered her young children, police said.
Rachel Henry, 22, was arrested Tuesday and faces three counts of first-degree murder.
Police on Monday discovered a 3-year-old boy, a 2-year-old girl and a 7-month-old girl unresponsive when they were called to a home, the Phoenix Police Department said in a statement.
Officers tried to revive the children, but couldn't. They were all pronounced dead at the scene.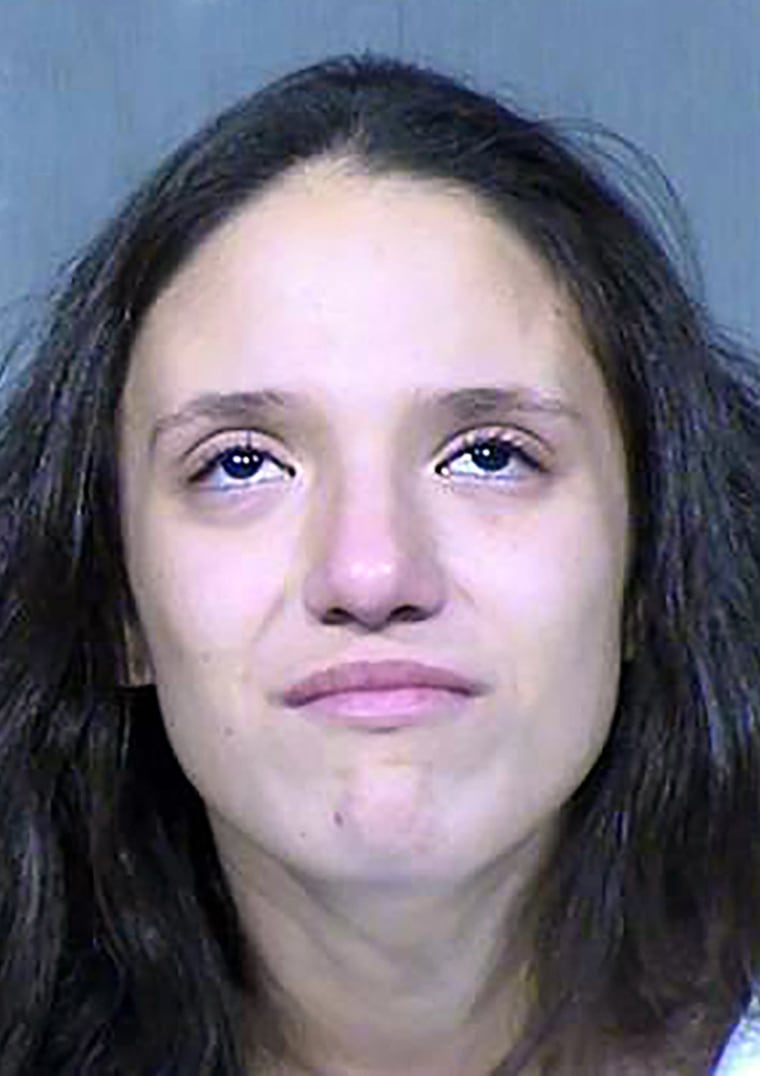 According to a probable cause statement, Henry, who recently moved to Arizona from Oklahoma, told police she had smothered all three children.
Henry made a court appearance Tuesday afternoon, during which a prosecutor said that the mother had a history of drug addiction, specifically to methamphetamine, and that her children had previously been removed from her home due to drug issues. Bond was set at $3 million.
Officials said Henry, the children's father and another adult relative were in the home when police were called.
The relative told authorities that the three children had been sick earlier Monday.
Police "are comfortable in saying now that the mother is responsible for the death of the children," Sgt. Mercedes Fortune said Tuesday
According to the probable cause statement, Henry told police that she admitted to smothering all three children and then placing them on the living room couch as though they were asleep.
Police said the mother did not tell the others in the home what had happened.
Henry, who said she is unemployed, asked the judge at Tuesday's hearing how she could come up with the $3 million bond.
Each count of murder carries a minimum sentence of life in prison if convicted, a prosecutor said in court.