Houston police on Tuesday charged a mother and her boyfriend in the death of a 19-month-old girl who was left alone and became trapped inside an oven last week.
The child's mother, Racqual Thompson, 25, and Cornell Malone were charged with endangering a child, NBC affiliate KPRC reported.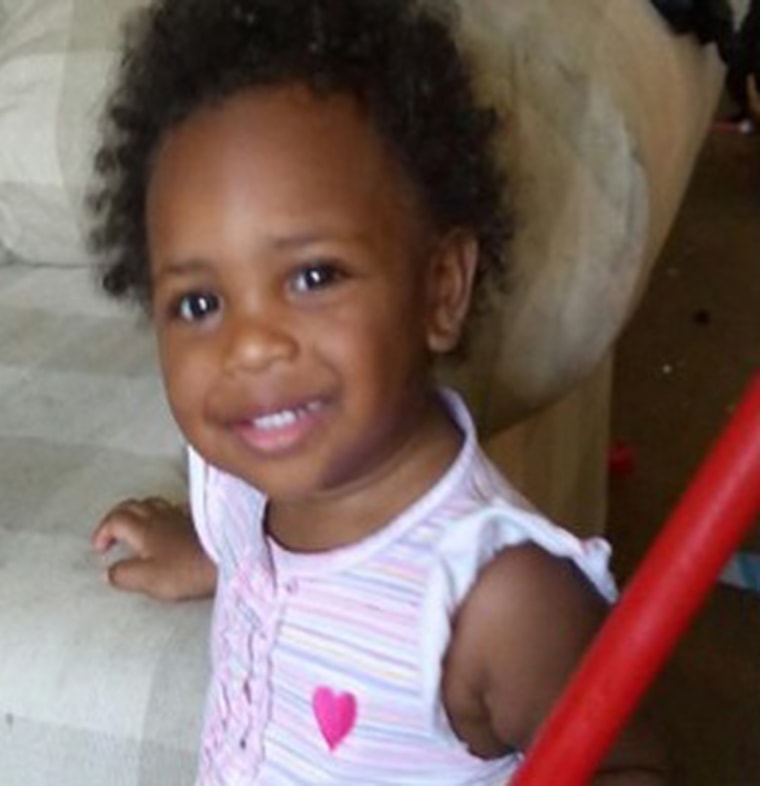 The toddler, J'zyra Thompson, was left alone along with a 5-year-old and two 3-year-olds in an apartment on Nov. 16, and J'zyra became trapped inside the oven and was burned, later dying of her injuries, officials told the station.
Court documents say Thompson put the children to bed at around 8 p.m. that night and they left to visit Malone's brother, KPRC reported. The documents say they were gone for about two hours, and when they returned the oven had been tipped over and was turned on, the station reported.
The other children are now in foster care, and a judge ruled that they should remain so for the time being, the Harris County District Attorney's Office said. Thompson and Malone are scheduled to appear in court Wednesday morning, the prosecutor's office said.
J'zyra's grandfather, Frederick Price Jr., told KPRC he is trying to get custody of the other children. The children's father, Frederick Price III, is also seeking custody, the station reported.