The mother of a woman killed during Saturday's white-nationalist rally says she will not speak with President Donald Trump after watching clips from his press conference where he blamed "both sides" for the violence.
In an appearance on Good Morning America, Susan Bro said she has not and will not speak to President Trump after watching news coverage of the president's now controversial remarks on Tuesday.
Bro's 32-year-old daughter, Heather Heyer, was killed when 20-year-old James Alex Fields, Jr. allegedly drove his car into a crowd of protesters following a white nationalist rally in Charlottesville, Virginia.
"I'm not talking to the president now, I'm sorry," Bro said. "It's not that I saw somebody else's tweet about him, I saw an actual clip of him at a press conference equating the protesters, like Ms. Heyer, with the KKK and the white supremacists."
Related: Trump More Isolated Than Ever After Worst Week Yet
Bro said the White House has tried multiple times to reach out to her, but in her grief and exhaustion following her daughter's funeral, she'd simply missed their calls. Now, she said the president cannot excuse his defense of white nationalist protesters.
"You can't wash this one away by shaking my hand and saying I'm sorry," she said. "I'm not forgiving for that."
The White House said they are aware of Bro's comments and offered their condolences.
"Our thoughts and prayers continue to be with her and her family," said Deputy Press Secretary Lindsey Waters.
On Thursday, Bro spoke to MSNBC's Katy Tur about her family's fight to preserve Heyer's legacy of social justice. She stressed that any fights between marching racists and counter-protesters were "irrelevant" to her daughter's death because Heyer was simply peacefully protesting when she was brutally mowed down.
"Whether there was violence on 'both sides' or not is irrelevant," Bro told MSNBC's Katy Tur. "The guy mowed my daughter down and, sorry, that's not excusable."
Related: Mourners Honor Heather Heyer in Charlottesville
Bro said the president's office had reached out to her multiple times but that in her grief and exhaustion from planning her daughter's funeral, she had not had time to return the calls.
"I saw that his office had called about three times," she said. "It feels awful, but I just haven't had time to talk to the president."
Trump has received sharp condemnation for first refusing to rebuke the white nationalist protesters, and later for saying that there were "very fine people" on "both sides" of the rally — despite the fact that one side chanted Nazi slogans and carried Nazi flags.
If Heyer were alive, Bro said her daughter would laugh in the face of the bigots who are emboldened by Trump's defense of their Confederate monument protest.
"She would have laughed them to scorn," she said.
Related: Marchers Let 'Little Light' Shine to Replace Torches of Hate at UVA
She also added that she feels Trump is catering to the wrong groups of voters.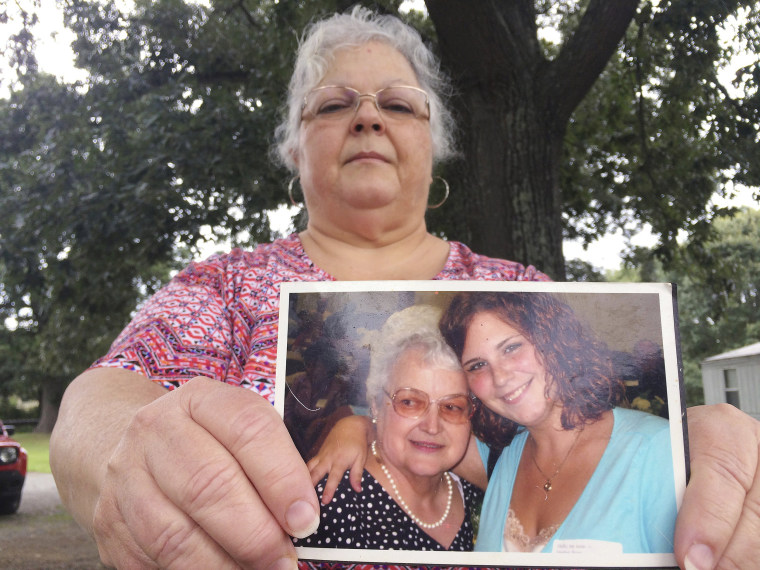 "I think the president has found a niche in voters of the people who feel marginalized and I think he has continued to nurture those marginalized voters," she said. "I've had death threats already ... because of what I'm doing right this second."
Despite the threats, Bro said she refuses to live in fear and has vowed to continue to carry on her daughter's legacy by establishing a foundation in her name.
"I want people to start talking to one another," she said. "Equality is ... when you see a person not a label."