A woman and her 5-year-old daughter died after they were believed to have been swept down a river in Connecticut, state police said Wednesday.
Kelly Dora, 39, of Norwich, and her daughter, Aralye McKeever, were initially reported "lost" just before 5:30 p.m. ET Tuesday in the Shetucket River in Sprague, about 40 miles southeast of Hartford, Connecticut State Police said in a news release.
State troopers and other first responders launched a search for the mother and child, who were eventually found in the river. Rescue crews initiated lifesaving efforts at the scene before Dora and Aralye were taken to a local hospital by ambulance, authorities said.
Dora was pronounced dead at the hospital, while Aralye was taken to Connecticut Children's Medical Center in Hartford. She was pronounced dead Wednesday.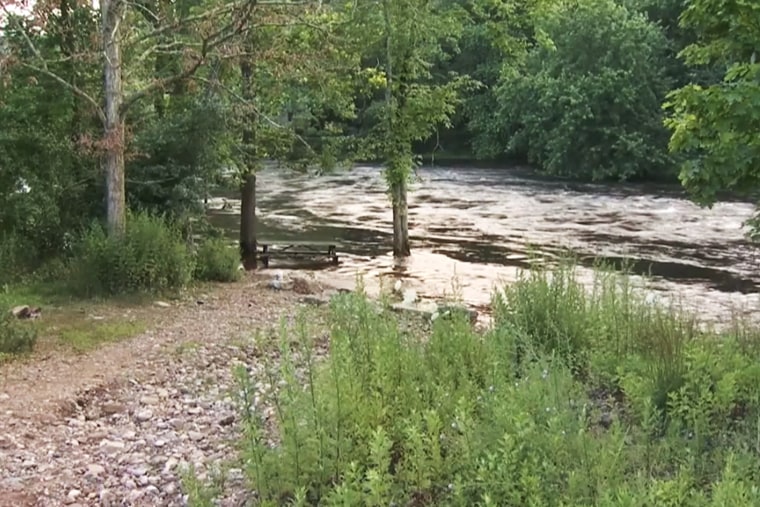 Authorities said that foul play was not suspected and that state police would investigate the fatalities as "untimely deaths."
The chief medical examiner's office will investigate to determine the cause and manner of death, state police said.
The Connecticut Department of Energy and Environmental Protection said in a separate news release Wednesday that many rivers and streams in the state are flooded and should be avoided.
"Swimming in or near flooded waterbodies with high waters, swift currents, and moving debris can pose serious dangers," said Paul Copleman, DEEP's media relations manager, NBC Connecticut reported.
It was not clear whether the Shetucket River was flooded.