A New York woman died after falling more than two dozen feet from a ski lift at a resort in the Catskill Mountains over the weekend, police said.
Olga Filkin, 44, was riding alone in the chair Sunday on a lift that brings skiers and snowboarders to challenging courses at Hunter Mountain ski resort, New York State Police said in a statement.
As the lift approached the first tower, Filkin slipped from the chair and fell 25 feet, police said. An autopsy performed on Filkin's body showed the cause of death was accidental and consistent with a fall, according to state police.
A statement from Hunter Mountain said ski patrol arrived at the scene "within moments, to no avail."
Filkin was married and had a daughter, according to Reuters.
"All of us are devastated by this. We send our deepest sympathy to her family and friends," said the statement from Hunter Mountain.
Meanwhile, on the other side of the country, another ski lift accident had a less tragic ending. Tyler Russell, 10, slipped out a chairlift at Mt. Bachelor in Central Oregon, according to NBC affiliate KTVZ. The boy managed to grab onto the chair with one hand, but eventually fell 20 feet. He told the station he was sore, but he didn't suffer any serious injuries.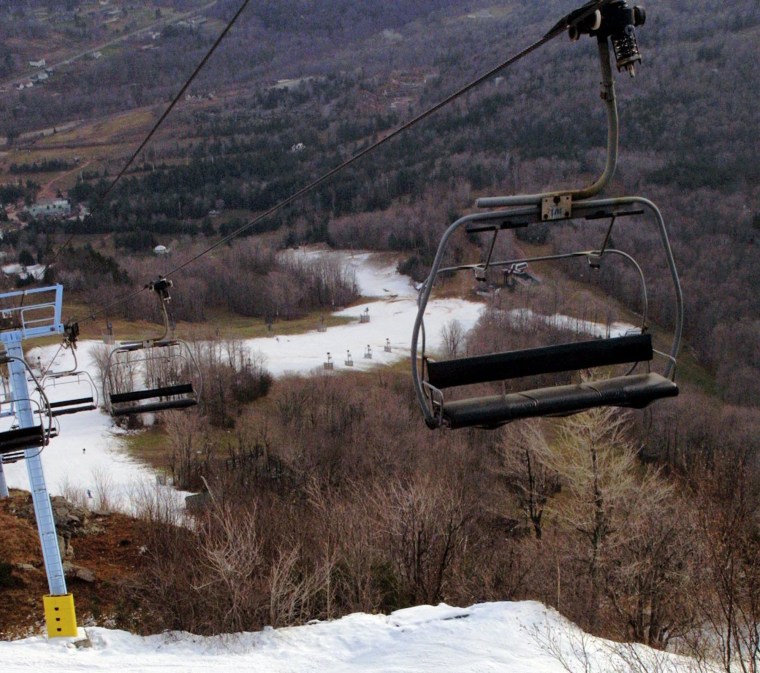 — Elisha Fieldstadt