Texas police on Monday were still searching for a mother and her infant, who have not been seen in more than 96 hours, authorities said.
Heidi Broussard, 33, dropped off another child at Cowan Elementary School in Austin at 7:50 a.m. Thursday, before she left with her 3-week-old daughter, Margot Carey, police said.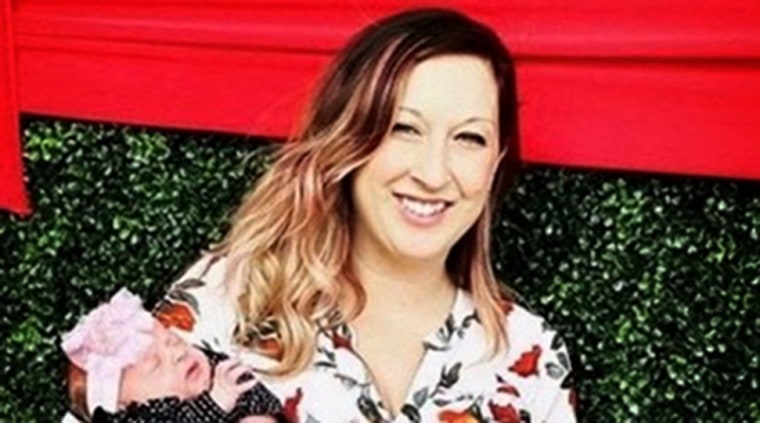 "Heidi and Margot are believed to have returned to their residence near West William Cannon and South First Street but have not been seen or heard from since," according to an Austin police statement Friday.
Security cameras showed that Broussard was wearing a purple sweatshirt when she was at Cowan Elementary.
The search for Broussard — who is 5-foot-3, 150 pounds with long, dark hair with highlights — was continuing Monday, police said.
"She's a great mom. She needs to be back," the missing woman's tearful boyfriend Shane Carey, Margot's dad, told Fox affiliate KTBC.
Carey said he came home Thursday afternoon and saw Broussard's car, but she wasn't inside their apartment. The boyfriend said he wasn't initially worried because Broussard often visits a friend in the same complex, before he called police at 7 p.m.
The man pleaded with the public to keep their eyes peeled for Broussard.
"Anybody, I don't care if you think it's a lookalike, call in and help, please," Carey said.