The mother of a champion Iowa State University golfer murdered on a golf course was trying Wednesday to come to grips with her daughter's death.
"My girl. Such bad luck she had," Celia Barquín Arozamena's mother, Miriam Arozamena, told Spanish broadcaster Tele 5 from her residence near Torrelavega in northern Spain.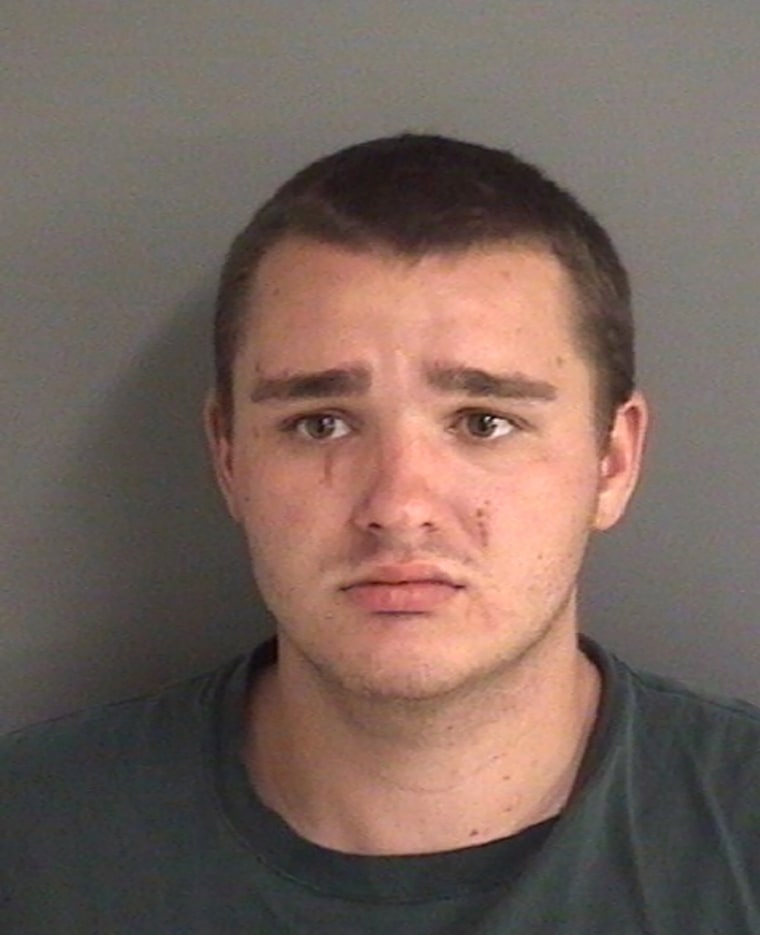 "He was just going out with the goal of killing ... and he came across my girl," Arozamena said of the man accused of fatally stabbing her daughter, The Associated Press reported.
Barquín Arozamena, 22, was golfing Monday morning when she was fatally stabbed. Her body was found by authorities not long after in a pond near the ninth hole at Coldwater Golf Links in Ames, Iowa.
Collin Daniel Richards, also 22, was arrested and charged with first-degree murder after police found him near a homeless camp not far from the golf course where he had been residing.
Investigators said it's unlikely the suspect and victim knew each other. Officers were led to Richards by an acquaintance, who told them that he had recently "made a statement to the effect of having an urge to rape and kill a woman," police said. Richards, who had a history of both violent and nonviolent crime, is being held on $5 million cash bond.
"While her loss and the circumstances of her death are devastating, we choose to remember her for her infectious smile and joy," said Coldwater Golf Links in a statement released Tuesday.
Teammates, coaches and colleagues at Iowa State echoed similar sentiments, lauding Barquín Arozamena's bright personality and competitive determination.
PGA golfer Sergio Garcia tweeted that he had met Barquín Arozamena "and I know she was a special person."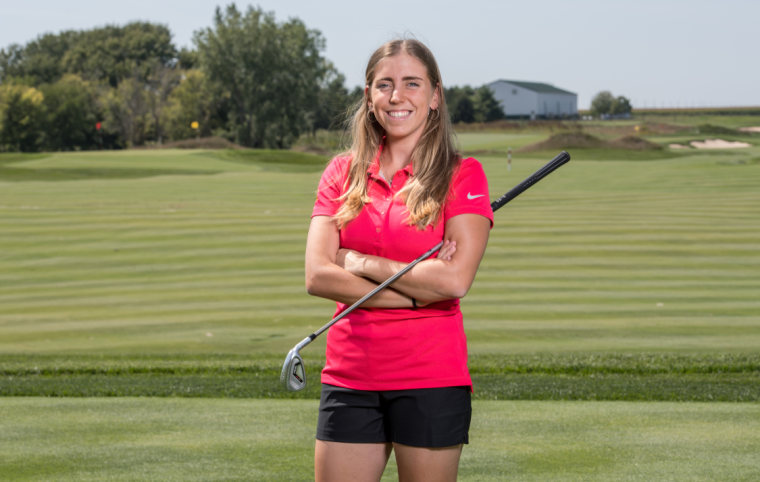 Barquín Arozamena was named Iowa State Female Athlete of the Year this year after ending her collegiate athletic career with her fourth straight NCAA Regional appearance, earning All-Big 12 Team honors for the third time, and qualifying for the U.S. Women's Open.
On Saturday, she was looking forward to being honored at Iowa State's football game against The University of Akron, but the school announced Tuesday that she would be memorialized instead. On Wednesday, the athletics department announced that the remembrance would include the Iowa State University Cyclone Football Varsity Marching Band forming the letters "CBA," in addition to a video tribute.
Both Iowa state and Akron plan to wear "CBA" decals on their helmets, and every Big 12 school playing a football game this week plans to honor Barquín Arozamena.
A vigil to honor Barquín Arozamena will also be held on Wednesday night on the Iowa State campus, during which attendees can write messages that will be sent to Barquín Arozamena's family.
"We are hopeful these recognitions pay tribute to one of our most accomplished student-athletes and serve as a springboard for our community to start healing," said Iowa State Director of Athletics Jamie Pollard.