The mother of the man suspected of mailing more than a dozen suspicious packages to prominent critics of President Donald Trump said her son has struggled with mental illness for some time, according to a new report.
Madeline Sayoc, the mother of Cesar Sayoc, told ABC News in a letter sent by her attorney, that she awoke from surgery last week to learn that he was accused of mailing explosives to former President Barack Obama; billionaire George Soros and actor Robert De Niro, among others.
"While I have not lived with my son for 35 years or even heard from him in over four years, I cannot express how deeply hurt, sad, shocked and confused I am to hear that my son may have caused so many people to be put in fear for their safety," Madeline Sayoc wrote. "This is not how I raised him or my children."
Madeline Sayoc said that her 56-year-old son has "been ill for a long time" and that she and other family have tried "over and over again" unsuccessfully "to urge him to get the help he needs."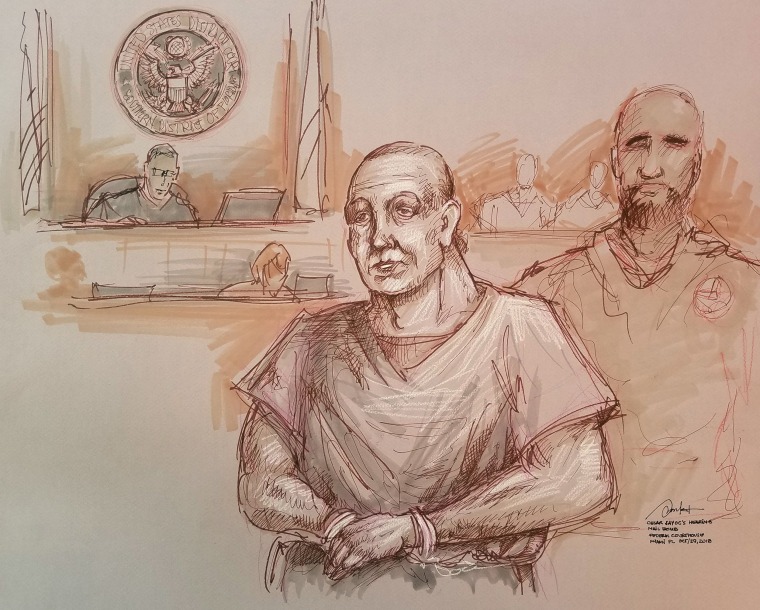 Cesar Sayoc's attorneys have not commented on his mental health.
Cesar Sayoc waived a bond hearing in Miami on Friday and arrived in New York on Monday evening, where he will be tried for transport of explosives, mailing of explosives, threats against former presidents, making threatening interstate communications and assault of current or former officials.
He faces up to 48 years behind bars if convicted of all counts.