Homicide detectives on Sunday were investigating the death of the mother of a former NFL player after both were reported missing from a Chicago suburb.
Myrtle Brown, 73, was found unresponsive near a creek behind her home Saturday as officers searched for her and her son Sergio Brown, 35, formerly of the Buffalo Bills, police in Maywood, Illinois, said.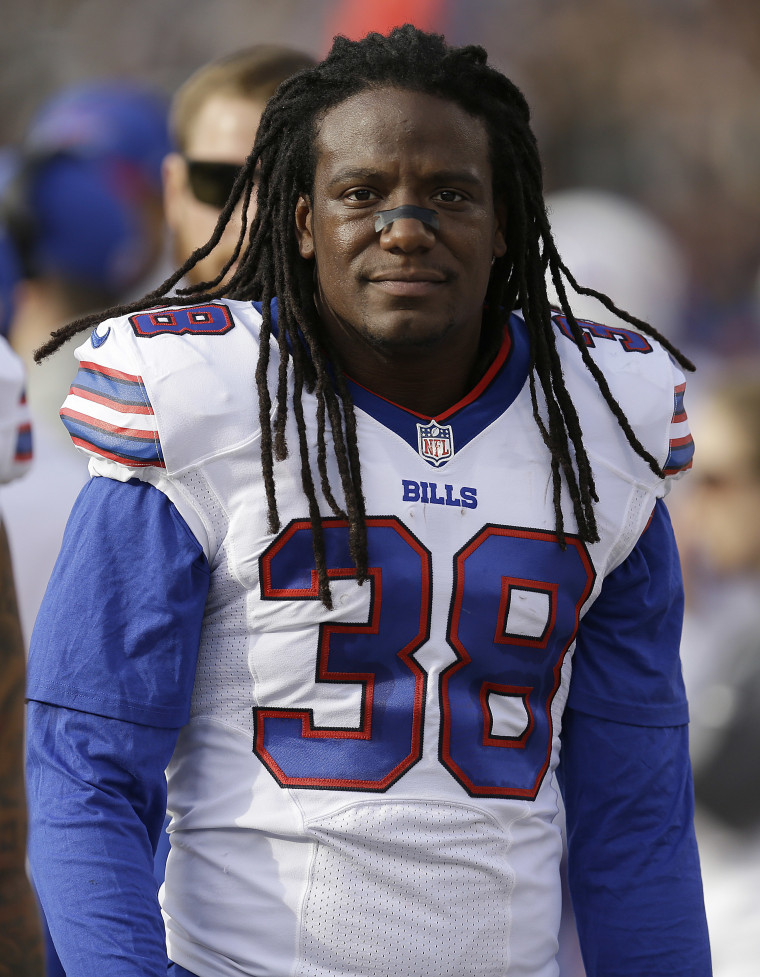 The Cook County Medical Examiner's Office said by email Sunday night that the elder Brown was killed by "multiple injuries due to assault." It characterized the manner of death as homicide.
Family members who said they couldn't find or contact the two reported them missing earlier Saturday, Maywood police said in a statement obtained by NBC Chicago.
Officers launched a search, but it wasn't until a second round that Myrtle Brown was found, it said.
The statement characterized the police probe as a homicide investigation, without saying what led detectives to that determination.
"Currently the Maywood Police Department is attempting to locate Mr. Sergio Brown," it said.
Anyone with information on his whereabouts was urged to contact authorities.
Brown played a number of positions, including defensive back, free safety and strong safety.
He played high school football in Maywood before he attended the University of Notre Dame as a football player and moved on to a number of NFL teams, including the Bills and the Indianapolis Colts.
In 2016, NFL on Fox announced on Facebook that Brown had earned a master's degree in business administration from the University of Miami.