A family's vacation in northeast Wisconsin turned tragic when their kayak capsized, killing the father and three children and leaving the mother as the only survivor.
The plan was for Cari Mews, 29, Erik Fryman, 39, and their three kids — who were 3, 6 and 9 years old — to tour the Apostle Islands, a scenic region of cliffs and sea caves that stretch from Wisconsin's northernmost tip into Lake Superior, while they visited Mews' sister.
After pushing off from Madeline Island on Thursday, the kayak capsized between Michigan and Stockton Islands around 4 p.m., and the five were left far from shore in 60-degree water, according to NBC affiliate KBJR.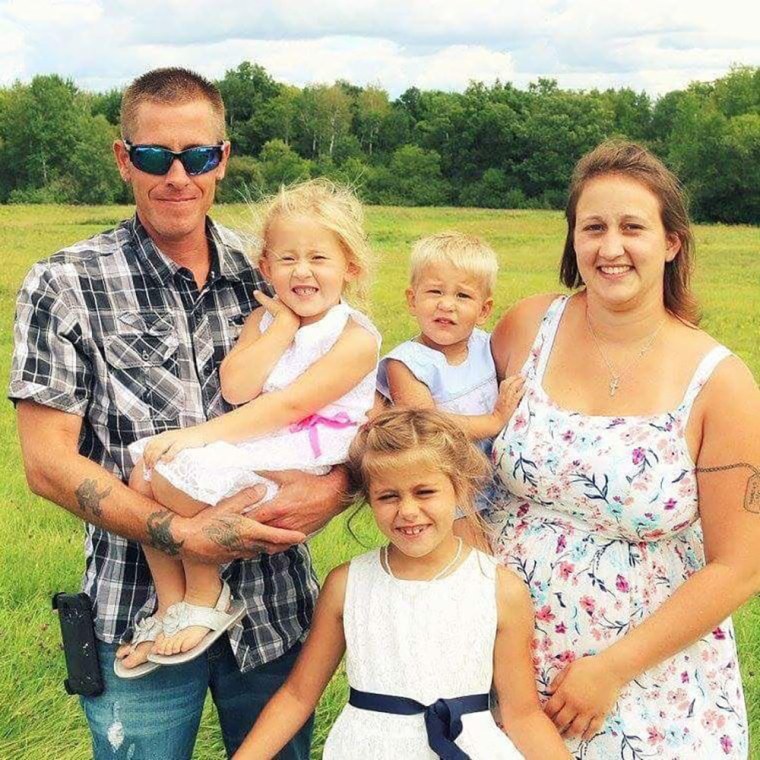 Mews texted her sister the alarming and cryptic messages "911" and "Michigan Island" immediately after the accident, but the message was not delivered until around 8:30 p.m. due to poor cell service.
Unsure of what to do, Mews' sister called the Ashland County Communications Center. La Pointe Police investigated and found out the family had left Madeline Island in a kayak.
Authorities quickly scrambled the U.S. Coast Guard, the Wisconsin Department of Natural Resources, Bayfield Fire and Rescue, the National Park Service and the USGS Research Vessel Kiyi for a water air search and rescue mission.
A crew of about 50 people battled through a thunderstorm and visibility of less than 100 yards to find the family, KBJR reported.
Ultimately, the research vessel found Mews alive in the water west of Michigan Island a little after 10 p.m. The father and two of the children, however, were found dead in the water after midnight. The third child's body was found Friday at 10 a.m. near the shore of Michigan Island.
The family was from Loyal, Wisconsin, about 180 miles south of the Apostle Islands.
The incident remains under investigation by the Ashland County Sheriff's Office, the Wisconsin Department of Natural Resources, and the Ashland and Bayfield County Coroner's offices.