The line to get inside the home of Shirley Gibson in Southeast Washington, D.C. stretched out the door and onto the sidewalk Wednesday.
Nearly 400 people, police officers and their families, streamed through for an early holiday dinner.
"This is Christmas for me. This is what makes us happy," she said, between hugs and greetings.
She and her husband, Harrison, have been serving a turkey dinner for 20 years, in tribute to their son, Brian. At age 27, he was killed in an ambush shooting as he sat in his police patrol car at a traffic light in 1997.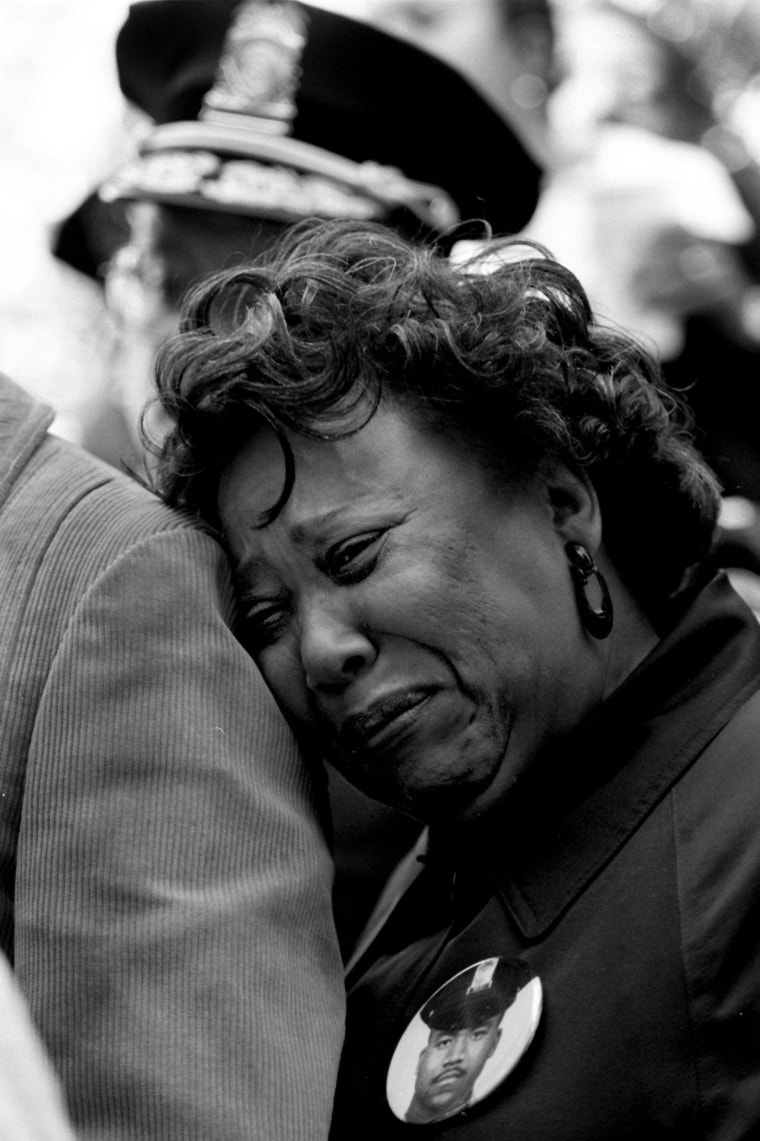 After his funeral, she tried to figure out how to get through the holidays.
Her solution? Cook all of her son's favorite dishes and invite his fellow officers.
The first year, 15 people came.
The next year, 100.
Then 300.
She and members of her family pitch in, cooking 18 turkeys, 24 pans of corn bread, 24 pans of sweet potatoes, and dozens of cakes and cookies.
Related: DC Officers Surprise Mother of Slain Officer Before Annual Meal
"I have three freezers downstairs, to hold the turkeys, and I borrowed my neighbors freezer across the street."
She starts cooking several days in advance. Always the second Wednesday in December, the gathering has grown so big that she has now decided, at age 70, this year's dinner will be the last.
When she went shopping for feast the final time, a big surprise was waiting. Dozens of police officers met her, forming an honor cordon at the store entrance.
Inside, Washington's mayor, Muriel Bowser had an early Christmas gift — 15 impossible-to-get tickets to the city's hottest attraction, the African-American Museum of History and Culture.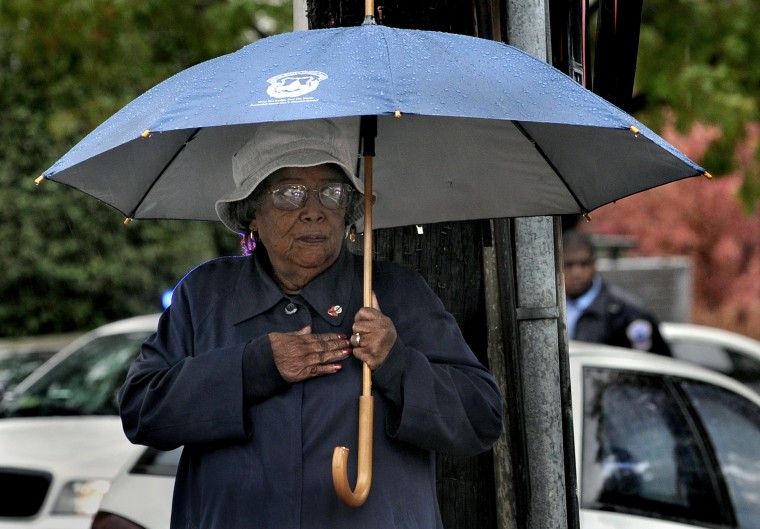 For the officers who come to the dinner, it's the start of the Christmas season and a way to honor a fallen officer.
"She has dedicated her life since the loss of her son to helping other families who have lost their sons in law enforcement," said Peter Newsham, Washington's interim police chief.
But Gibson says she considers those who turn up for the dinner to be her sons and daughters.
"All of these officers coming through my house and hugging Ms. Gibson. You feel their service weapons on their side, and when you hug them it feels like my Brian."
Officer Terrence Felder, in line for a plate Wednesday, was at the police academy with her son.
"We just have to thank her for all the good meals, all the love, and all the fellowship."
What will she do next year? Washington's police department made a delivery Wednesday that may help — a check for $4,000.
"When I started doing this I was 50. And it was easier to do than it is now. And I'm thinking next year, maybe during this time I'll go on a cruise."