Two motorcyclists were injured when they and a third rider collided during a circus stunt inside in a steel sphere called the Globe of Death at the Washington state fairgrounds, authorities said Sunday.
There was no update on the conditions of the motorcyclists, who crashed into one another Saturday during a performance of the Las Vegas-based Jordan World Circus in Puyallup, near Tacoma, Central Pierce County Fire and Rescue said
A witness told NBC station KING of Seattle that the audience was told that one rider had a fractured leg, one had a sore wrist and the third wasn't hurt.
The circus didn't respond to a request for comment. But people attending the performance posted photos of emergency crews on the scene on social media.
In the Globe of Death, two or three motorcyclists whiz around in intricate patterns inside a giant steel sphere, often crossing one another's paths just inches apart, sometimes with an acrobat performing maneuvers suspended from a rope as they speed past: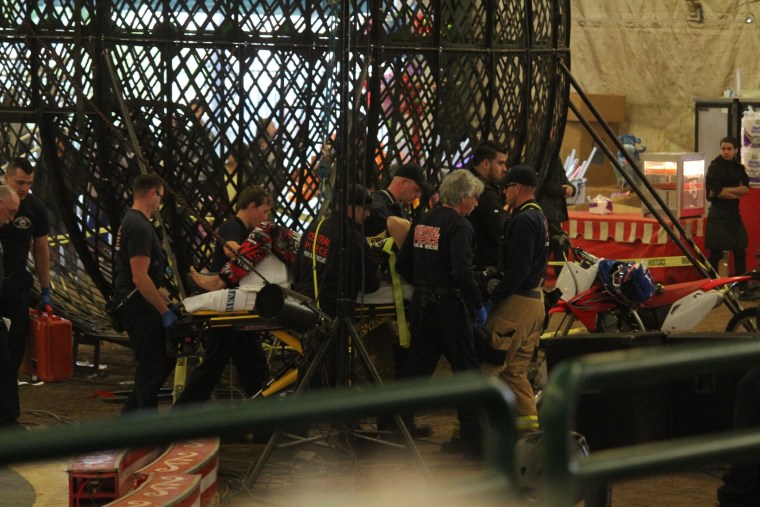 — M. Alex Johnson