A college art professor, wielding a fire poker and garden shears, tried to kill a colleague in a case of unrequited love, Massachusetts police said.
Rie Hachiyanagi, 48, a professor of art at Mount Holyoke College in South Hadley, Massachusetts, was ordered held without bail until her next court date on Feb. 4, according to a statement from the Northwestern District Attorney's Office.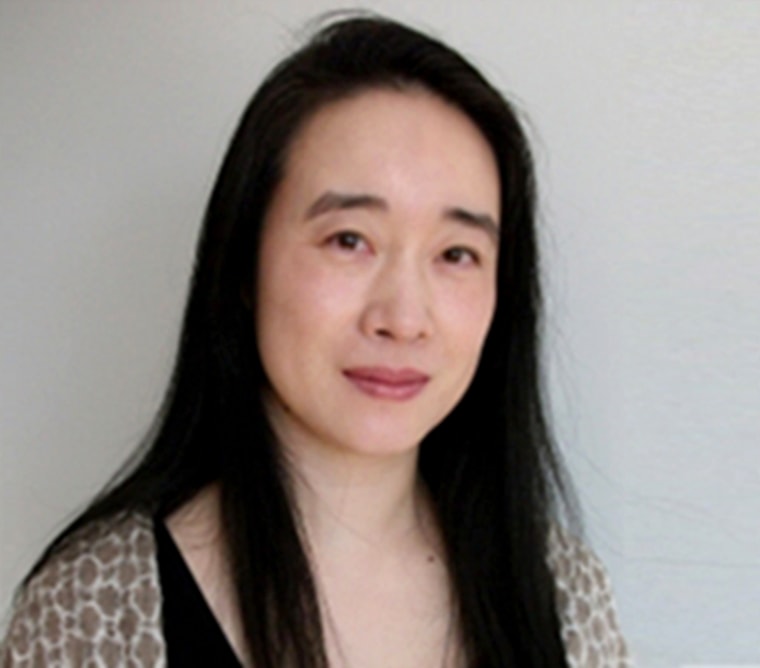 Hachiyanagi beat "the victim with a rock, fire poker and garden shears, leaving the victim, who is expected to survive, with severe injuries," prosecutors said.
The victim said she's been friends with Hachiyanagi for years but never on any kind of romantic level, according to police.
Hachiyanagi showed up unannounced at the victim's house in Leverett, about 100 miles west of Boston, at about 10 p.m. on Dec. 23, police said.
When the victim invited Hachiyanagi inside, Hachiyanagi "hit her on the back of the head with 'something hard,'" according to a criminal complaint written by Massachusetts State Police Trooper Geraldine Bresnahan.
As Hachiyanagi continued to rain blows, the victim said she asked why this was happening.
"Ms. Hachiyanagi reportedly said that she loved her for many years and that she should have known," according to Bresnahan's report.
"In an effort to appear sympathetic to her attacker, she reported that she lied and told Ms. Hachiyanagi that she really did love her," according to the complaint.
The ruse stopped the attack, and the victim "was able to convince her to call 911 and get police to respond to the residence," Bresnahan's report said.
Hachiyanagi called 911 and told police that she had found her friend on the floor "barely breathing, semi-conscious," according to the complaint.
The first officer to arrive found "the victim and Ms. Hachiyanagi lying together on the floor," Bresnahan's report said.
"According to Ms. Hachiyanagi, [the victim] reported to her that she had been attacked by a known assailant."
The severely beaten professor, who suffered multiple broken bones near her eyes and nose, didn't initially tell first responders who attacked her because she was "terrified that Ms. Hachiyanagi would harm her again or even burn down her residence," according to police.
She finally told investigators who attacked her at about 4 a.m., from the safety of her hospital bed. Hachiyanagi was arrested at about 7:09 a.m. at her colleague's home, with "the victim's keys, cellphone and glasses ... on her person," the criminal complaint said.
The victim insisted that she and Hachiyanagi had never been romantic — and that the attacker had never even been to her house before Dec. 23, even though they had been friendly colleagues for 14 years.
Download the NBC News app for breaking news
A spokeswoman for the College said Monday that Hachiyanagi was put on administrative leave, but she declined to reveal any employment information of either the suspect or the victim.
"During the winter recess, there was a serious incident involving two Mount Holyoke faculty members. The incident occurred off-campus and resulted in the hospitalization of one faculty member who is receiving care," according to a statement from the college.
"We understand that the other faculty member involved is in custody and facing criminal charges. This individual has been placed on administrative leave from the College and is not permitted on our campus pending further review of the incident. We will cooperate fully with law enforcement agencies in support of their ongoing investigations," it said.
Hachiyanagi's specialty is handmade paper works.
"The process of making paper by hand allows me to be humble," according to Hachiyanagi's faculty profile. "As plant fiber and its beauty must be generated from nature. Our hands have brought paper into being. In paper resides a communion of nature and humanity."
She adds, "Art is a way of being."
Hachiyanagi was charged with armed assault to murder a person over 60, three counts of assault and battery with a dangerous weapon, one count of mayhem and one count of armed assault in a dwelling.
No attorney had yet been listed as representing Hachiyanagi on Monday, a spokeswoman for the district attorney's office said.