/ Source: Associated Press
Sandra Bland, the woman found dead in a Texas jail cell, was remembered Saturday as a courageous fighter for social justice.
Family and friends gathered at her wake and funeral in Lisle, Illinois, the Chicago suburb where she grew up. The service was held a day after an autopsy report was released, which found that Bland, 28, used a plastic bag to hang herself three days after her controversial traffic stop July 10.
Her family has raised questions about the findings, saying she was about to start a new job that she was excited about and that it is unlikely that she would have taken her own life.
RELATED: Sheriff Says More Should Have Been Done For Sandra Bland
The traffic stop near Prairie Valley A&M University, where Bland had just accepted a job, was captured on dashcam video. A Texas trooper pulled Bland over for failing to signal a lane change, and ended up arresting her for assaulting him. Critics say the situation escalated after the officer overreacted to the minor traffic stop when he asked her to put out her cigarette, and she refused.
Before the service at the DuPage African Methodist Episcopal Church in Lisle, the Rev. Theresa Read said mourners would remember Bland as a "young lady that refused to be subdued and silenced."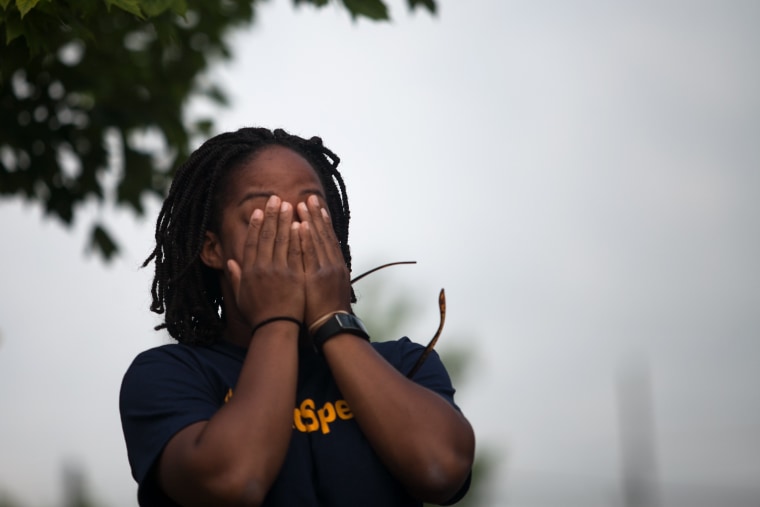 "Our service will be one of celebration. We'll be celebrating the life of Sandy Bland. We have much to celebrate. We're happy that she found her voice, found her purpose in social justice. We celebrate that she walked and lived in her truth," she said
Supporters don't believe the autopsy findings, she added, saying officials' account of the incident is "plagued with inconsistencies."