LOS ANGELES — Movie theater chain Regal Entertainment Group has begun to check bags in response to shootings at theaters around the country, a procedure it acknowledged on its website was "not without flaws" and would inconvenience guests but provide better security.
It's unclear when the policy began, but several local TV stations reported online that customers noticed the change in Texas, Virginia, Florida and Ohio beginning earlier this month.
Regal spokesman Richard Grover did not respond to requests for comment Wednesday. The Knoxville, Tennessee, company operates some 570 theaters around the country.
On its website, the company says "security issues have become a daily part of our lives in America" and says that bags and backpacks are subject to inspection before entering.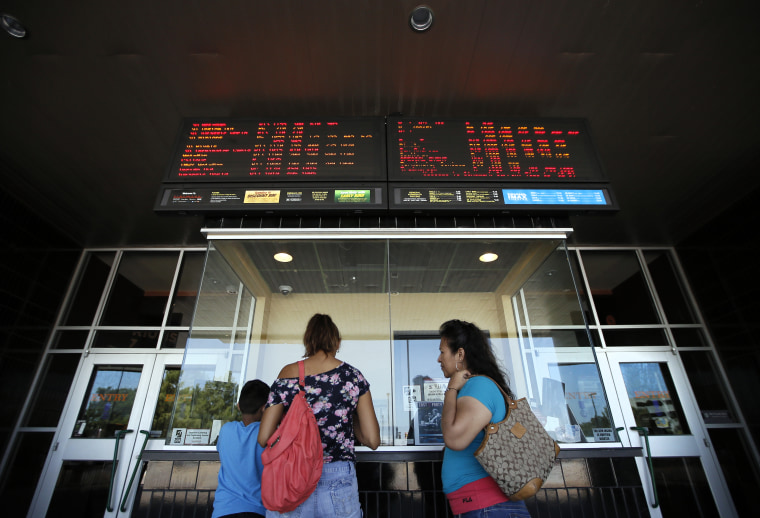 National Amusements Inc.'s Showcase chain, which runs about 30 theaters in the northeastern U.S., says on its website that it has banned backpacks and packages and reserves the right to search purses and bags. It says the policy, which began Aug. 7, will be in place "for the time being."
AMC Theatres spokesman Ryan Noonan said, "we don't comment on security measures publicly." Other chains, including Cinemark and Carmike, did not respond to requests for comment.
Earlier this month, a man with a history of mental illness and armed with a pellet gun, hatchet and pepper spray attacked guests at a mostly empty movie theater in Antioch, Tennessee, before being shot dead by police.
Two weeks before that, a man shot and killed two people and wounded nine others before fatally shooting himself during a screening of the movie "Trainwreck" at a theater in Lafayette, Louisiana.
The latest attacks came the same month that Colorado theater shooter James Holmes was sentenced to life in prison by a jury for killing 12 and injuring 70 theatergoers three years ago at a midnight premiere of "The Dark Knight Rises."
Last week, security was tight at the Los Angeles premiere of "Straight Outta Compton," with invited guests made to navigate various barricades and pass through metal detectors before picking up their tickets.