One afternoon this past autumn, Michigan State University gymnastics coach Kathie Klages asked her young athletes to sign a card to the team doctor, Larry Nassar.
Nassar wasn't recuperating from an illness or celebrating a milestone. Instead, he had been publicly accused of molesting former patients and was the target of a fast-growing police investigation.
"She said, 'You don't have to sign this if you don't want to, but it's for Larry and it would be appreciated if we could let him know that we're thinking about him,'" said gymnast Lindsey Lemke, 21, who recalls that some team members did sign.
In the coming months, more than 80 girls and women would accuse Nassar of sexually abusing them — including Lemke, who estimates she was molested hundreds of times during three years of treatment and is suing the osteopathic physician and the university.
MSU, the ninth largest college in the nation and a sports powerhouse, is now at the center of a scandal that reaches all the way to the Olympics because Nassar was also the longtime team physician for USA Gymnastics.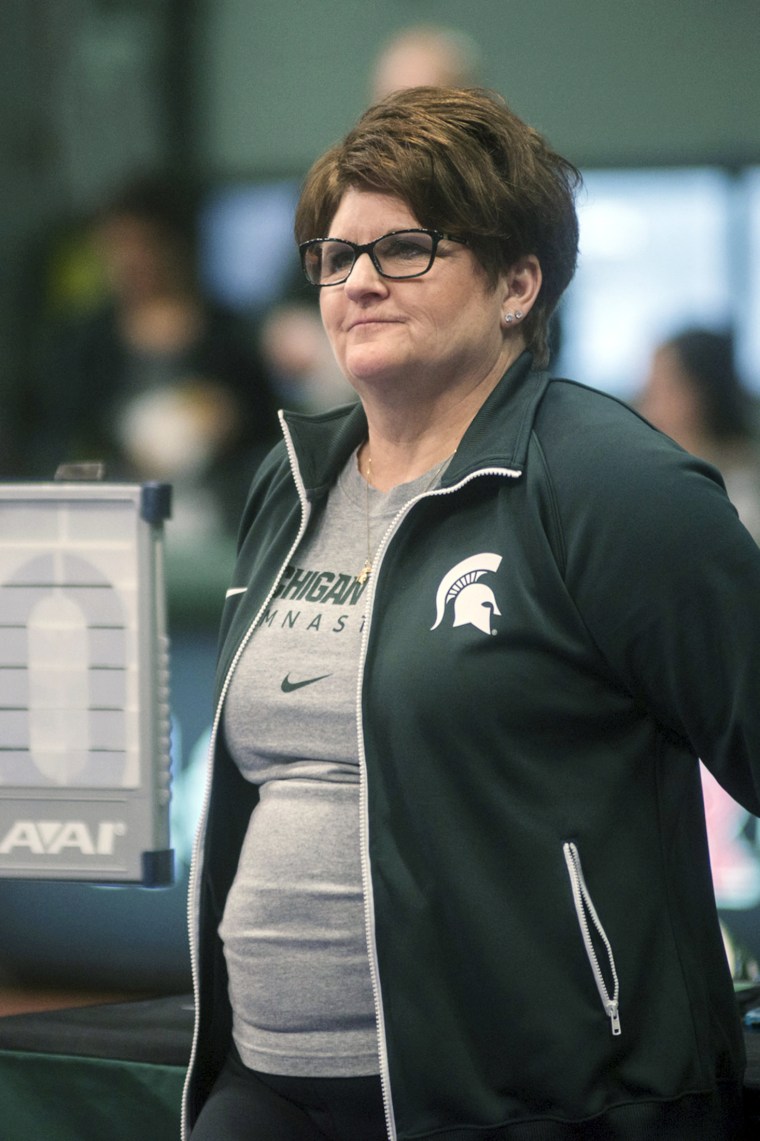 Named in dozens of lawsuits, MSU is reportedly paying $990 an hour to a high-end law firm and fending off calls from faculty for an outside investigation.
Click here for MSU's full response to the Larry Nassar sexual abuse allegations
Interviews and documents obtained by NBC News provide new details about how the university handled the allegations that Nassar digitally penetrated young patients without gloves or parental consent under the guise of invasive pelvic treatments:
• At a hastily called team meeting the day the news broke in September 2016, Athletic Department communications director Jamie Baldwin told the girls they should not speak to the media or post on their social accounts, according to three people present. Klages, who had been coach for 27 years, wept as she passionately defended Nassar, telling the team she would trust her own grandkids with him, the sources said.
"I know as a team we felt like if we were to say anything about it, we felt like there would be consequences against us," said Lemke, who is a junior at MSU.
• Lemke's mother says that in December 2016 — after dozens of women had filed charges and Nassar had been hit with child pornography charges and fired from MSU — Klages told her Lindsey had misinterpreted the treatments and questioned whether the doctor had really downloaded tens of thousands of pornographic images allegedly found on his computers.
"She goes, 'Well, you know, that could have been planted,'" Christy Lemke-Akeo, Lindsey's mom, recalled. "And I said, 'Planted? Who would plant something like that?' She goes, 'Well, somebody that's suing him could have planted it."
• For nearly five months after the scandal broke in September, MSU did not directly encourage gymnasts to report suspected abuse by Nassar to police, Lemke and two others said. The lack of communication was so frustrating that the team went to the administration in February to complain.
In fact, as recently as this month, some members of the campus community were still unsure how they could provide information about Nassar, the university said, so MSU finally sent a letter with details to all female student-athletes.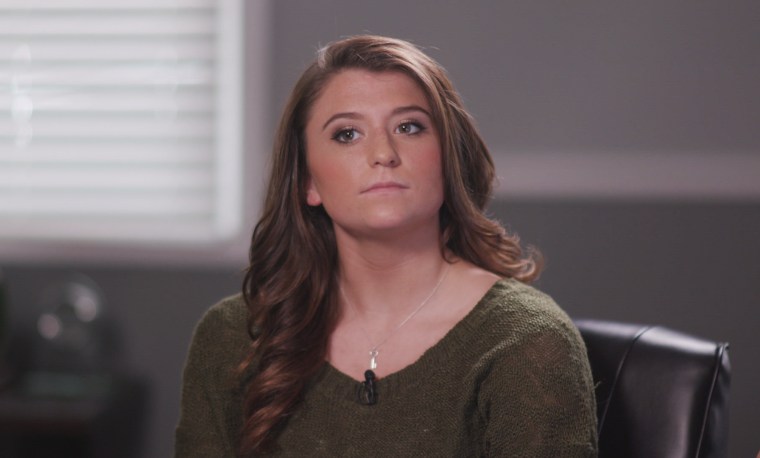 Nassar's lawyers have said "his techniques are medically accepted and appropriate" and that any allegations they were performed for non-medical purposes "are patently false and untrue." He has pleaded not guilty to all charges.
The allegations that surfaced against him in September were not the first time he had been accused.
In 2014, a patient filed a complaint with the university, which investigated but did not discipline the doctor. A copy of the 22-page investigative report and Nassar's personnel record obtained by NBC News reveal:
• As part of the 2014 probe, MSU consulted three osteopathic physicians and an athletic trainer about Nassar's techniques — all affiliated with the university, according to the report, portions of which were previously published by the Lansing State Journal. All four women had ties to Nassar and one said she and Nassar were "very good friends."
The doctors said hands-on manipulation of the pelvic region was a legitimate osteopathic technique. They also said that while they personally only performed it over a patient's clothing, there could be a benefit to skin-to-skin contact — leading the school to conclude what happened was "not sexual in nature."
• The report found some of Nassar's behavior during the appointment "problematic" and concluded the patient had suffered "trauma," but a subsequent performance review made no reference to the complaint or the investigation.
• An email from MSU's dean of osteopathic medicine — which ended with, "I am happy to have you back in full practice" — ordered Nassar to use chaperones and limit skin-to-skin contact during sensitive procedures. The university has not said whether it ever checked to see if Nassar complied with the restrictions, but his termination letter shows he admitted in September that he did not.
Amanda's Story
The woman who filed the 2014 complaint, who asked to be identified only by her first name of Amanda, was first treated by Nassar as a high-school cheerleader in East Lansing; she said nothing out of the ordinary happened then.
But in March 2014 — as she was preparing to take pre-med courses at MSU, where she had graduated two years earlier — she made another appointment for a flareup for hip and back pain.
"I didn't know if he would actually see me because he was a big deal," Amanda, who is now 27, told NBC News. "You got into his office and there's just pictures of gymnasts everywhere, of him and Olympic gymnasts."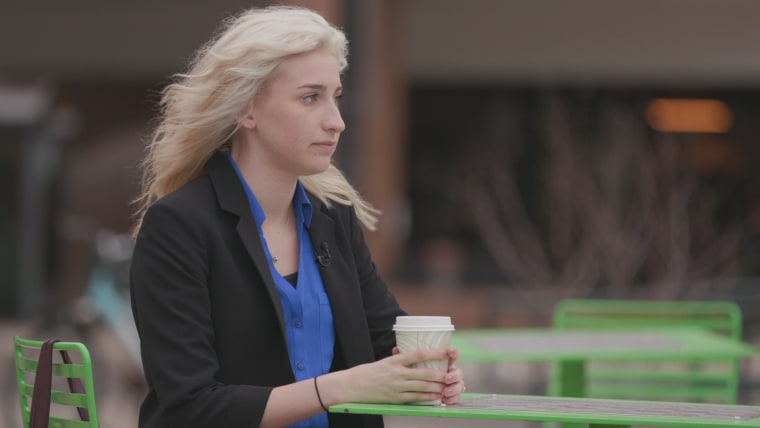 Amanda said that early in the exam, she felt uncomfortable about how Nassar was handling her, but there was a female resident in the room, so she wasn't alarmed. But after he sent the resident elsewhere, Amanda said, he began manipulating her breast and "made an off-hand comment about how my boyfriend needed to give me better massages."
He asked her to lie face-down on a table and "he pulled the sweatpants down and started massaging around my butt and then slipped his finger in between my legs," she said.
"I was paralyzed with fear and frozen."
When he started to insert his fingers into her vagina, Amanda said, she pushed him off and told him to stop. She said he was clearly aroused and rushed to a corner and stood with his back to her.
"I knew that what he was doing to me was sexual," she said. "I wanted to get out of the room as fast as I could."
Nassar insisted she make a follow-up appointment, but she called his office to cancel, explaining that she thought he was "inappropriate" with her, she said.
"I knew that what he was doing to me was sexual."
A couple of weeks later, she said, she complained to another MSU sports-medicine doctor, who contacted Kristine Moore, then the assistant director for institutional equity. Amanda gave a statement to Moore and an MSU detective.
"I left the meeting feeling like they got it and were upset by what happened," she said.
But in July 2014, Amanda said, Moore brought her into another meeting and told her the investigation was over and that no action would taken against Nassar. Amanda said Moore offered an apology but she refused to accept it.
"Don't tell me you're sorry," Amanda said, storming out and slamming the door.
The MSU Police forwarded its report to the Ingham County prosecutor, who declined to press charges.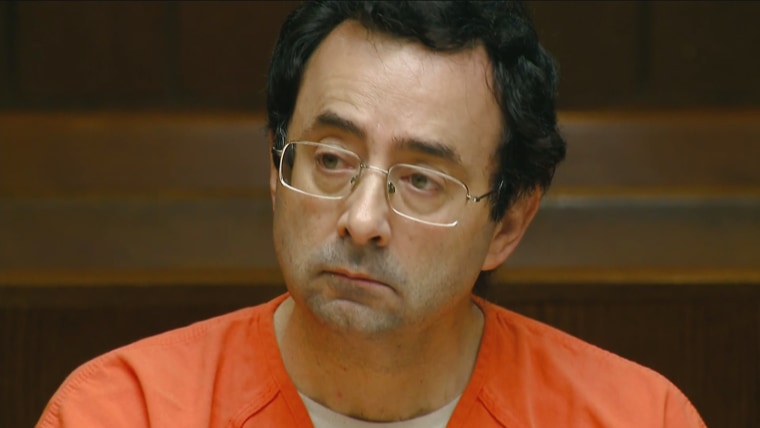 For more than two years, Amanda heard nothing more from MSU. She stopped taking classes and abandoned plans to go to medical school. Afraid to see another doctor, she endured continued back pain.
Then, in September 2016, MSU Police called to tell her about the new allegations against Nassar and the likelihood they would reopen her case, which they eventually did.
The news reopened old wounds for her. And she was shattered by the possibility that Nassar might have abused patients after her complaint in 2014, as an MSU police log suggests.
"I stood up for myself and I was silenced," she said. "And now I hear that same thing that happened to me happened to all of these other women before and after it happened to me? How do you trust anybody?"
Lindsey's Story
Lindsey Lemke was a 12-year-old standout at Twistars USA Gymnastics Club in Lansing when she first met Nassar, who treated many of the girls there, in 2008. She saw him at least three times a week for three years, often in the basement of his home.
During their sessions, he would insert ungloved fingers into her vagina and apply pressure. It happened "every single time," she said. "Around 500 or more altogether."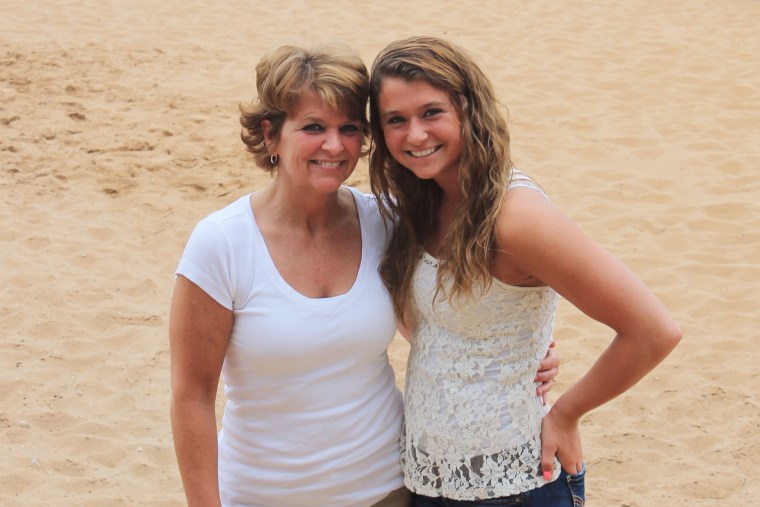 Lemke said she assumed the penetration was medically necessary. She knew other gymnasts were getting the treatment, and she wanted to maintain her edge in their high-pressure world.
"You wanted to compete well and if that's what it took, that's what it took," she said.
Lemke's appointments with Nassar ended when she switched gyms as a high-school sophomore. She went on to the University of North Carolina and then last year transferred to MSU, where she said Nassar treated her once, with acupuncture below her underwear line.
When the allegations against Nassar first broke this past September in the Indianapolis Star -- which had been investigating USA Gymnastics' handling of sexual abuse -- Lemke said she still didn't see Nassar as an abuser.
"He was so giving and he was more than just a doctor to a lot of us," she said. "He was a therapist. He was there for you."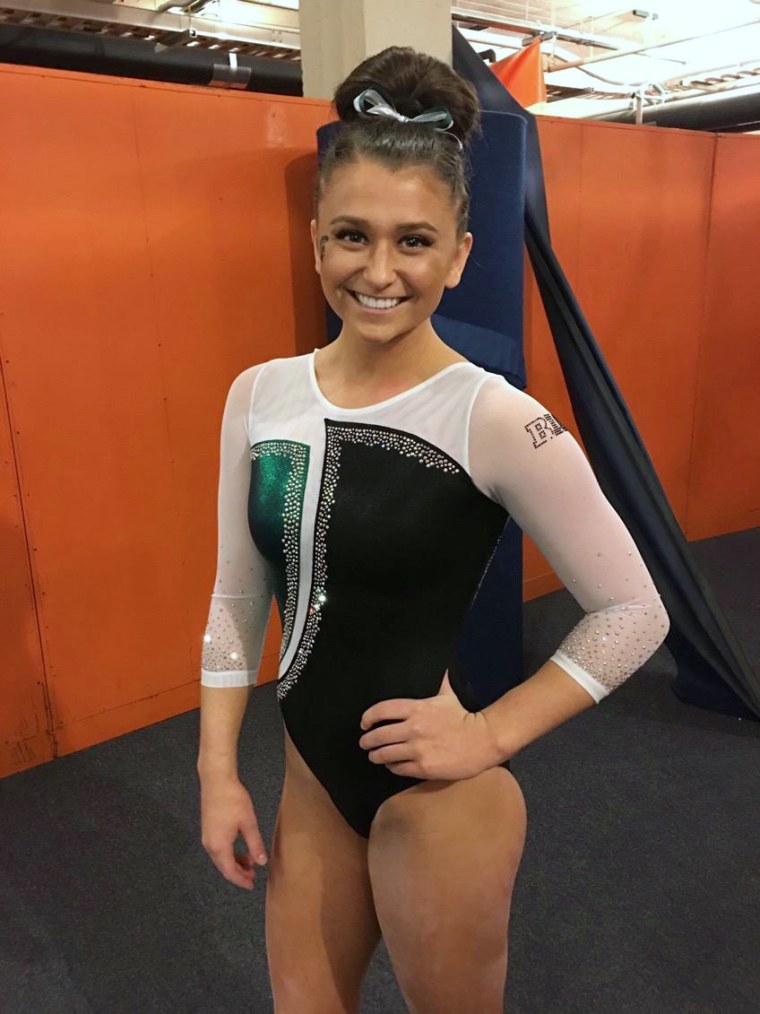 But last December — as complaints to MSU police piled up and after federal prosecutors allegedly seized child pornography from him — Lemke's parents sat her down for a frank talk. What they heard shook them to the core.
"I was just sick to my stomach," said Lemke-Akeo, who had become friends with Nassar over the years. "You feel like you've let your child down because you've allowed that to happen."
That night, she called Klages, who had been the gymnastics coach at MSU for 27 years, for guidance on what to do next. Klages, she said, told her that what Nassar had done was a legitimate medical treatment.
Lemke-Akeo said she pointed out that he had penetrated a young girl hundreds of times, without gloves, with parental consent, without a chaperone. But, she said, Klages "just kept defending him."
In January, Lemke filed suit against MSU, complaining about an unnamed coach's handling of the crisis. Two weeks later, Klages was suspended, prompting her to retire the next day.
The suspension letter cited the "mixed message" of her emotional comments at the team meeting nearly five months earlier, attended by Baldwin and other Athletic Department employees, all of whom remain on staff.
Klages' attorney did not respond to a request for comment this week. Last month, her attorney said she trusted Nassar and "had she ever received any information to cast doubt on the appropriateness of that trust in Dr. Nassar, she would have reacted immediately to protect her gymnasts."
MSU declined to answer many of NBC News' specific questions about its response to accusations against Nassar, citing the ongoing police investigation and its internal administrative investigation.
"We are confident in the robustness of the criminal investigation and reviews that are underway," spokesman Jason Cody said in an email.