Former gymnastics doctor Larry Nassar's ex-boss — already accused of groping and propositioning medical students — has been hit with new allegations of sexual misconduct with women he hired to be models for invasive practice exams.
Dr. William Strampel, ex-dean of Michigan State University's College of Osteopathic Medicine, is the latest figure caught up in investigations stemming from Nassar's prolific molestation of patients, including Olympic champions.
"Dean Strampel is not an amusing, bawdy elder statesman," prosecutors wrote in a motion filed Wednesday in county court. "Rather, he is an ugly predator who used his office to harm young women."
Strampel was arrested in late March on charges of fourth-degree criminal sexual conduct, official misconduct, and willful neglect of duty in connection with five women who leveled accusations ranging from crude comments to grabbing their buttocks.
Strampel has pleaded not guilty and his attorney has said he is eager to fight the charges in court.
The motion filed Wednesday by a special prosecutor appointed by Michigan Attorney General Bill Schuette does not contain any new charges, but it details allegations from two unnamed witnesses.
One of them said she was a Central Michigan University student in 2002 when Strampel hired her as an exam model. She did 10 sessions, with the dean performing breast, pelvic and anal exams in front of a small group of med students.
She stopped taking the $100-per-hour gigs after Strampel, during a post-class dinner, told her he had been "turned on" and physically aroused during the exam, prosecutors said.
The second witness said she applied to get into Strampel's college but didn't have high enough test scores. While discussing her chances of being admitted, he suggested she apply for the modeling job, she told authorities.
Strampel then took her to a private room and performed a breast and vaginal exam himself, with no student present, the motion alleges. During a later exam with one student present, Strampel made "inappropriate" remarks and said he could let her into the school with substandard scores, she said.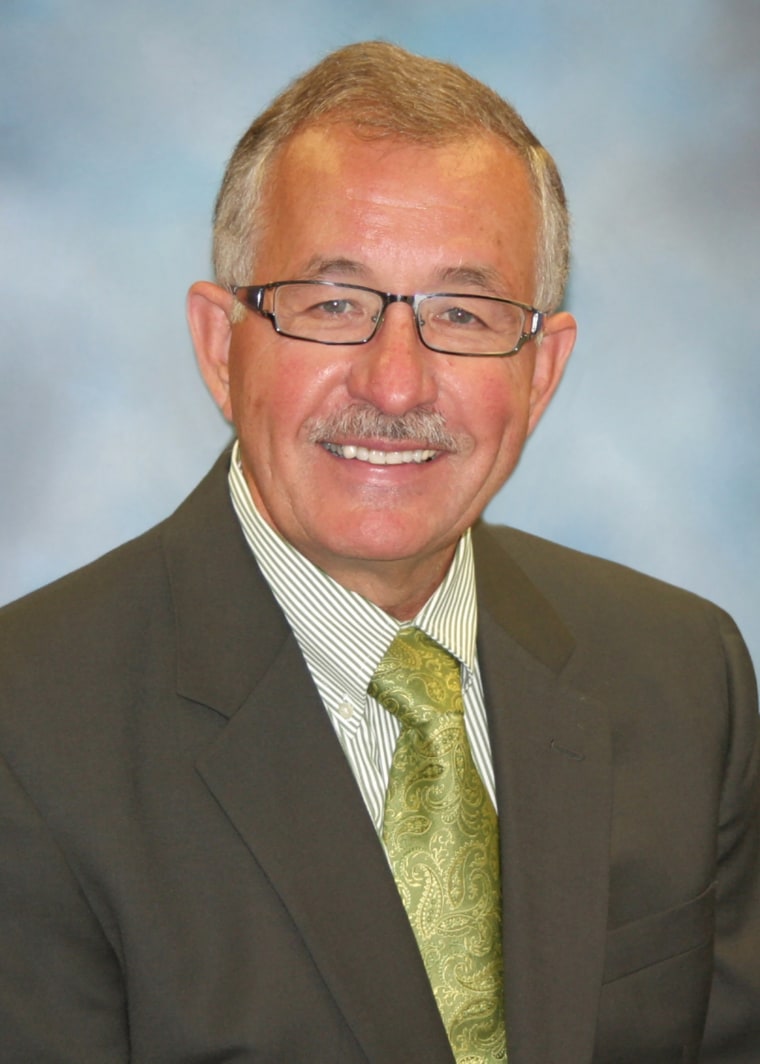 Prosecutors said they want to call the witnesses at a preliminary hearing in June to bolster their contention that Strampel used his office to prey on young woman.
Strampel's lawyer did not respond to a request for comment on the new allegations, which were first reported by the Lansing State Journal. MSU, which has moved to revoke Strampel's tenure, also did not respond to an inquiry.
The dean has been in the crosshairs since Nassar was arrested because, according to MSU officials, he failed to ensure restrictions on Nassar's practice were followed after a 2014 sexual abuse complaint from a patient.
Nassar, who was the USA Gymnastics team doctor, is serving a prison sentence of up to 175 years after pleading guilty to molesting nine patients and a family friend and to possession of child pornography. But more than 265 women — including Olympic gold medalists McKayla Maroney, Aly Raisman and Simone Biles — have said they were molested.