EAST LANSING, Mich. — Dozens of Michigan State students who escaped a gunman's bullets inside the student union on Monday night returned Wednesday to retrieve belongings left behind in their desperate rush to safety.
Many of the students, escorted by parents, friends and FBI agents, were forced to relive the trauma of the nation's latest mass shooting as they re-entered a building they had fled less than 48 hours earlier.
"My first thought was that someone dropped a tray. Then I heard the second and third shot and realized something wasn't right," said Connor Dunn, an 18-year-old mechanical engineering student who was sitting in the food court when the shooting began.
Dunn said he ran outside and managed to wave down police officers, directing them inside.
He was one of several students who spilled out of the student union Wednesday clutching laptops, cellphones, backpacks and other personal items.
"I thought someone was banging some metal pans together or something, so I looked in the kitchen to see who it was, and everybody in there was running," said Andrew Strominger, a sophomore who was working in the food court when gunfire rang out.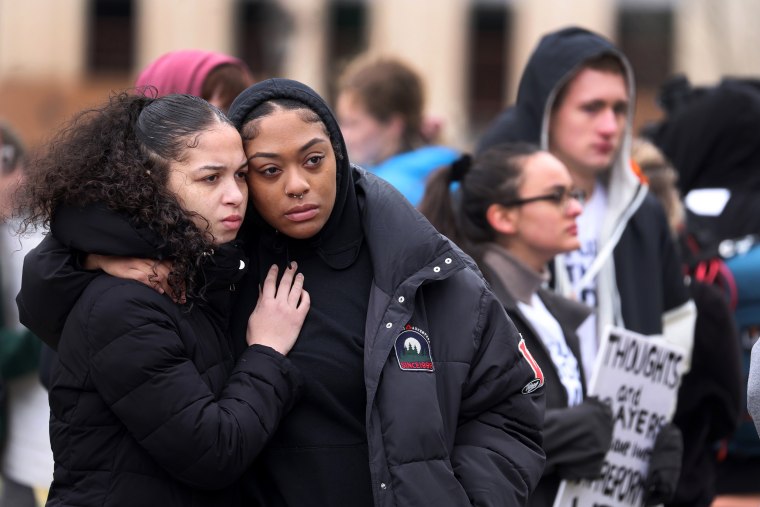 He said he ran out a back door to nearby Campbell Hall, where he stayed until law enforcement officers gave him the green light to leave.
Although those inside the student union didn't know it at the time, the gunman had left a trail of carnage at nearby Berkey Hall before moving on to them.
Three students were killed: junior Alexandria Verner of Clawson, Michigan; sophomore Brian Fraser of Grosse Pointe, Michigan; and Arielle Anderson, also of Grosse Pointe. Five other students, whose names have not been released, were critically injured.
The gunman killed himself hours later in an encounter with police.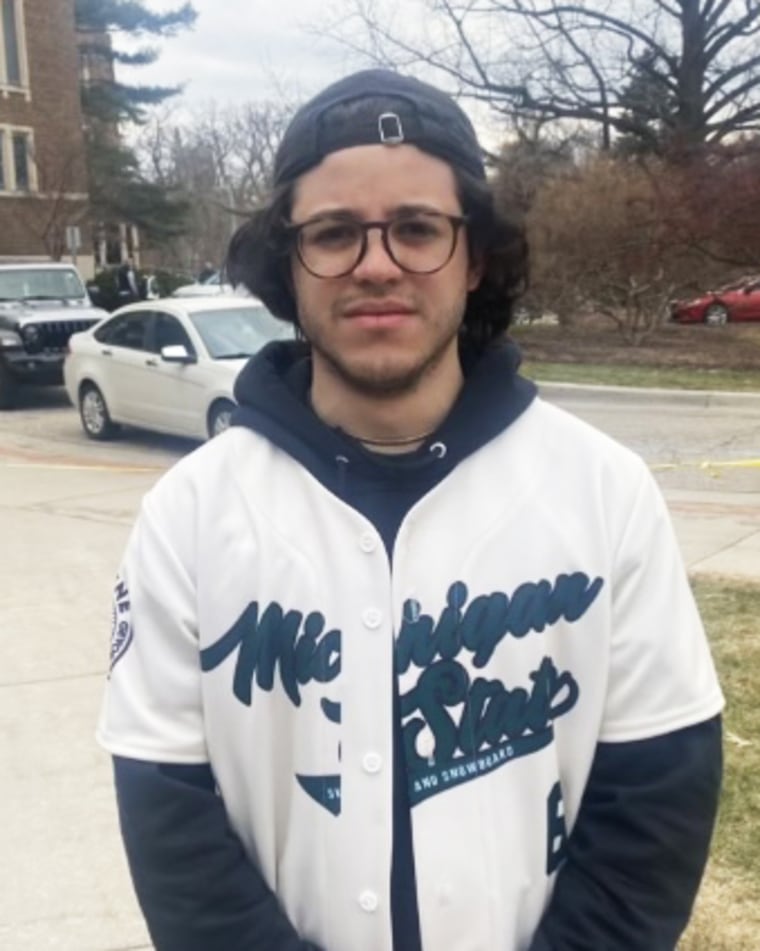 "I have no words for what he did," said Rob Calatrava, 22, a business student. "Everybody has their issues, but he took the wrong approach."
After fleeing, Calatrava took up safety at a hotel, the Graduate, across the street from the union.
The campus was quiet Wednesday as classes were canceled for the remainder of the week, and many students had gone home. But a few stopped by the student union to pay homage to the victims.
"I was probably the most scared I've ever been," said Bryce Rich, 20, a marketing major who was eating chicken tenders and nachos when the shots rang out.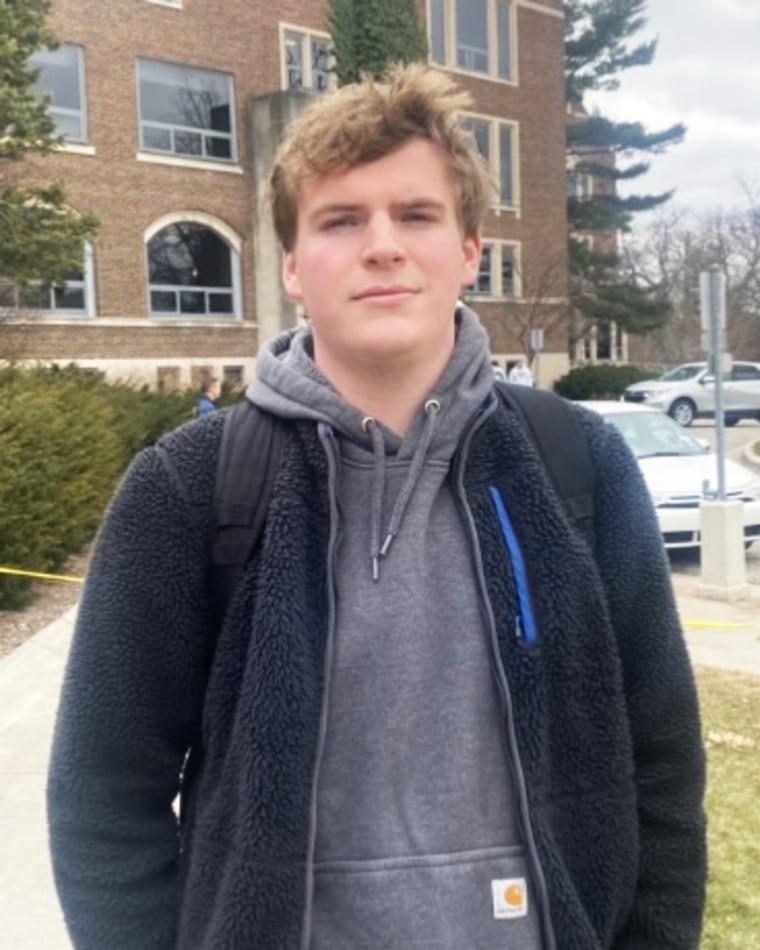 He initially dove and hid behind a table but ran away once the shots slowed down. He left behind his laptop, backpack and phone.
He said he has done a lot of reflecting since the shooting, and on Tuesday night he went to Mass for the first time "in a while."
"I never want to eat here again," Rich said of the student hub.
Strominger said he worked alongside Fraser at the food court. 
"I wish I got to know him more," Strominger said. "We all loved him. I liked working with him."
Strominger's mother said she and her husband drove to campus Monday night after the shooting to make sure their son was alive.
"We grabbed him, and I have not wanted to let him go since," Anne Strominger said after accompanying Andrew to retrieve his belongings.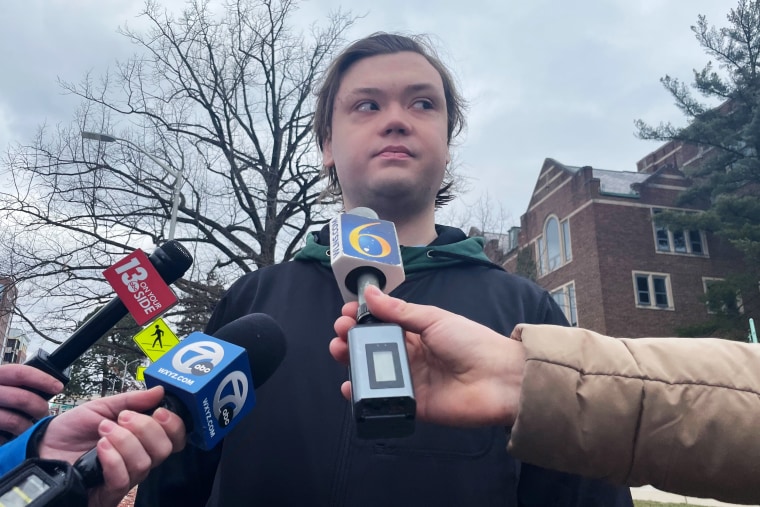 Some students said they have yet to come to terms with the shooting.
"It was just panic," said Katie Higgins, who was studying in the building when the shots began, adding that she knows she will heal emotionally with time.
"I will, will," she said. "It's only been two days."