More than 100 people watched in horror as MTV star and extreme sports athlete Erik Roner was killed when hitting a tree while skydiving in California.
The 39-year-old was part of a three-man parachute team performing at a charity golf tournament in Olympic Valley, near Lake Tahoe, on Monday morning.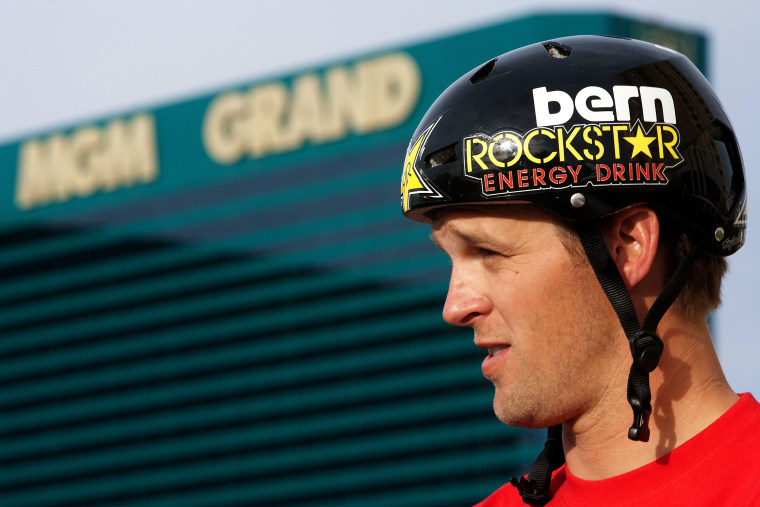 Witnesses said he was off-target on his descent, according to a statement from Nitro Circus, the extreme sports company and eponymous MTV show for which Roner was a performer.
"He hit a tree ... he hit a tree so hard. I don't know what happened from there," eyewitness Roy Tuscany told extreme sports media company Teton Gravity Research.
Tuscany, founder of non-profit sports injury group the High Fives Foundation, was among 120 eyewitnesses at the golf tournament, Teton Gravity Research reported.
After the impact, Roner became entangled in the tree "high above the ground," and although rescue personnel were able to retrieve his body he was pronounced dead at the scene, the Placer County Sheriff said.
Roner was performing at the 4th Annual Squaw Valley Institute Celebrity Golf Classic, "an organization to which Erik regularly dedicated his time," the institute said in a statement.
He is survived by "a beautiful wife and [two] amazing kids that will miss him dearly," the Nitro Circus statement said.
Canadian BASE jumper and skier Ian McIntosh was one of several extreme sportsmen and women to pay tribute to Roner on social media. "You will live on in my heart forever buddy," he said on Facebook.