Special counsel Robert Mueller is ratcheting up the pressure on former Trump campaign chair Paul Manafort, saying in a court document that investigators have uncovered new evidence of bank fraud.
The allegations were disclosed not in a criminal complaint or superseding indictment but in the government's response to Manafort's motion on a proposed bail package late Friday.
Prosecutors said Manafort's proposal was deficient in "in light of additional criminal conduct that we have learned since the Court's initial bail determination."
"That criminal conduct includes a series of bank frauds and bank fraud conspiracies," prosecutors wrote, alleging that Manafort overstated income in financial statements he used to get a $9 million mortgage on a Alexandria, Va., house he intended to put up as bail.
"At the next bail hearing, we can proffer to the Court additional evidence related to this and the other bank frauds and conspiracies, which the Court may find relevant to the bail risk posed by Manafort," prosecutors wrote.
Manafort's attorneys did not immediately respond to a request for comment, and Mueller provided no other details in the filing.
Manafort, who was indicted with associate Rick Gates in October on conspiracy and other charges stemming from their overseas lobbying work, has been under house arrest. The judge has said he can be released only if he can put up $10 million in assets to secure bail. Manafort and Gates have pleaded not guilty.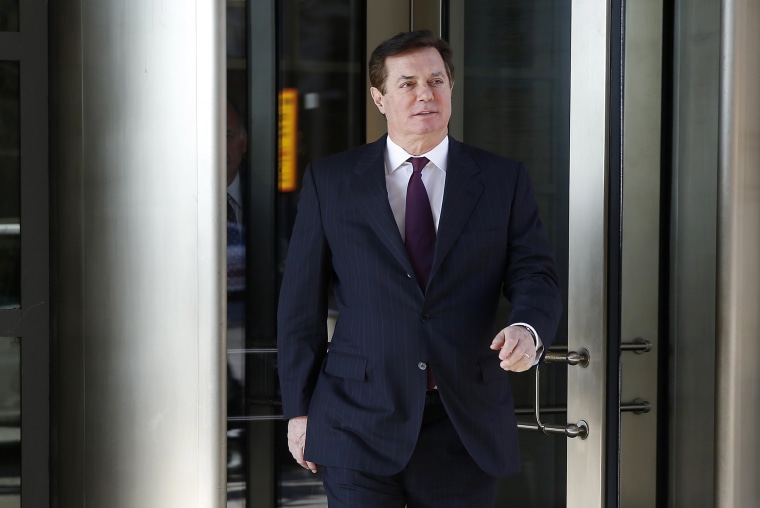 The case took an intriguing turn this month when Gates and his attorneys suddenly parted company for what court papers described as unspecified "irreconcilable difference," sparking speculation of a possible deal with Mueller.
The current charges against Manafort and Gates are linked to work they did on behalf of a pro-Russian Ukranian political party and are not directly related to Mueller's investigation into Russian meddling in the U.S. election.
Hours before Mueller said his team had found more evidence of fraud by Manafort, he announced a major development in the election probe — the indictment of 13 Russian nationals on charges of interfering in the 2016 presidential election, including supporting Trump's campaign.