The son of legendary boxing legend Muhammad Ali on Monday morning spoke out about the "uncomfortable" situation he and his mom faced at a Florida airport earlier this month.
While returning back from Montego Bay, Jamaica, Muhammad Ali Jr. and "The People's Champion's" first wife, Khalilah Camacho-Ali, were detained by immigration officers at Ft. Lauderdale–Hollywood International Airport after being quizzed about their religion.
His legendary father was known for his conversion to the Muslim faith.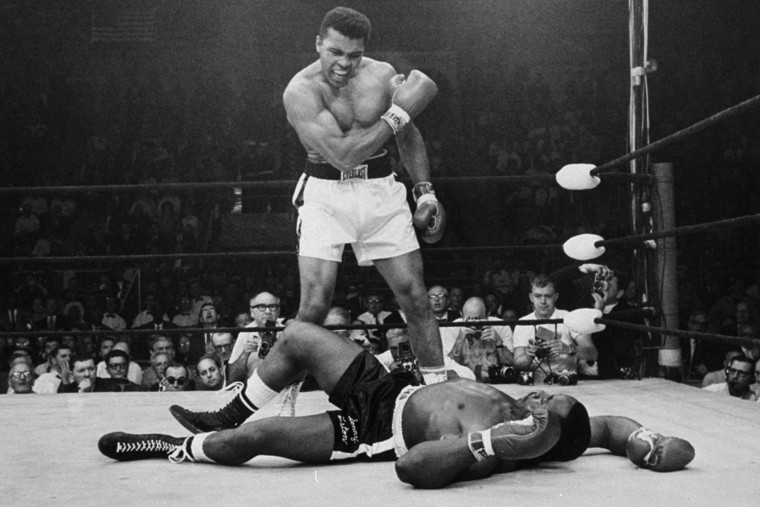 "He asked me 'What is your religion?' And I was like why would you ever ask me what my religion is, does it matter," Ali told MSNBC's Stephanie Ruhle.
After being held for almost two hours, Ali addressed his concerns and said the officers stated that they "were checking on something."
"I was like, 'Okay, but I been waiting an hour and 45 minutes for you to check something,'" Ali said. "So I'm like, 'I got other things to do like where's my mother at?' I was worried about her, I didn't know what was going on. I didn't know."
Related: George W. Bush opens up on Trump's war with the media, travel ban, Russia and veterans
Ali's mother was allowed to go after showing officials an image of her and her late husband who died June 4, said Chris Mancini, a former federal prosecutor and a friend of the family.
"I felt very uncomfortable and Muhammad Ali, everybody knows him as a person that stands up for what you believe in. I been a Muslim all my whole life and I never encountered such a thing," said Camacho-Ali. "We must carry on that legend because if we let people get away with it now then it will be no end to the trauma."
When asked about what he would say to President Trump if he would apologize for the detainment on the account of protecting the American people, Ali visibly frustrated responded saying "I'm not American? I don't get it, I really don't."
At the age of 44, Ali had no prior criminal record, carries a U.S. passport and has never had a situation as this one happen to him before he said.
"Why are we now saying our fundamental constitutionally protected rights are no longer necessary," said Mancini. "Everything in this country depends on a balance between our constitutional rights and our needs to protect ourselves and that is not happening. The balance is out of wack."