The man who killed two court bailiffs before officers shot and killed him at in a southwestern Michigan courthouse Monday afternoon has been identified as Larry Darnell Gordon, who was in court on several felony counts.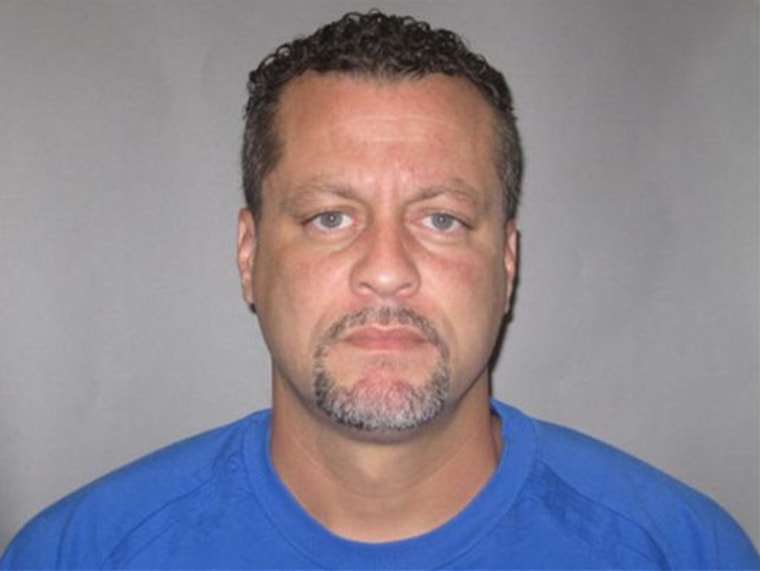 Gordon, 44, of Coloma in Berrien County, was being escorted to a hearing at the Berrien County Courthouse in St. Joseph when he grabbed a gun from an officer, shot the two bailiffs and briefly tried to take hostages, the county sheriff's office said Monday night.
Other bailiffs and police officers converged on the scene, where Gordon was quickly shot and killed, according to the sheriff's office.
The victims were identified as Joseph Zangaro, 61, a retired Michigan State Police commander who was head of security for the courthouse, and Ronald Kienzle, 63, a retired Benton Charter police sergeant and Army veteran.
"Our hearts are torn apart," Sheriff Paul Bailey said at a news conference Monday. "They were our friends. They were our colleagues. I've known them for 30 years. It's a sad day."
A sheriff's deputy and a civilian were also shot during the altercation which Bailey said began about 2:25 p.m.
The injured deputy was identified as James Atterberry Jr., 41, a 14-year veteran of the sheriff's office who was treated at Lakeland Regional Medical Center in St. Joseph for a gunshot wound in the arm. The civilian wasn't identified. Bailey said that person's wounds were not life-threatening.
The courthouse was evacuated and will remain closed Tuesday, Bailey said.
NBC station WOOD of Grand Rapids reported that Michigan State Police records showed Gordon was in jail on two counts of first-degree criminal sexual conduct and also faced single counts of kidnapping, assault with a deadly weapon and domestic violence.
Gordon's ex-wife, Jessica Gordon, told WOOD that she had spoken to him as recently as Sunday and was "shocked" when a deputy arrived at her home Monday to give her the grim news.
"He was an amazing man that got mixed up with the wrong people," Jessica Gordon told the station. "He loved his children and me and his mother and sister with everything that he had. Our wedding anniversary would have been tomorrow."
She said her ex-husband — whom she described as her best friend despite their having divorced — "was probably terrified of having to go to prison and not seeing his family again."
Bailey, who said he'd known both bailiffs for many years, called the incident a "tragedy."
"I lost some friends today. I'm here with a heavy heart," he said, adding: "We need prayers, and the families need your prayers especially, and we will move forward."