An 18-year-old accused of opening fire at Northern Arizona University, killing a student and wounding three others, has been formally charged with murder and assault.
Steven Jones, a freshman at the university, was charged Tuesday with second-degree murder and six counts of aggravated assault, according to court documents.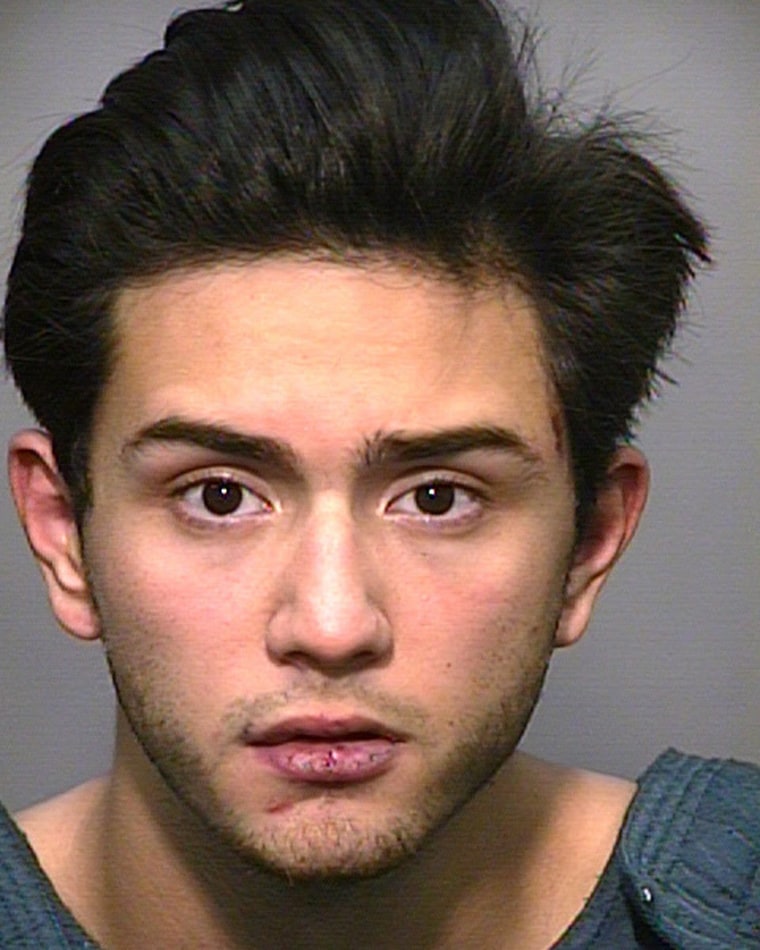 When Jones was arrested after the Oct. 9 shooting outside a residence hall on the Flagstaff campus, he faced first-degree murder. The lesser charge indicates the killing was committed "without premeditation."
Colin Brough was killed and three other students — Nicholas Prato, Kyle Zientek and Nicholas Piring — were wounded.
Authorities said the shooting was preceded by a fight between two groups of students.
Jones said he ran to his car and was being chased for a time, and grabbed handgun from his car, according to a police report obtained by NBC affiliate KNAZ. Jones reportedly told police that he yelled that he had a gun, and shot two victims when they turned to confront him, the station reported.
Jones is being held in lieu of $2 million bail.