Massachusetts prosecutors issued a murder warrant Tuesday for Brian Walshe in the death of his wife, Ana Walshe, who disappeared from a wealthy Boston suburb around New Year's Day.
Norfolk County District Attorney Michael W. Morrissey announced the charge without disclosing details about what led investigators to the decision. Brian Walshe was arrested this month on suspicion of misleading the investigation and remains in police custody.
More coverage of the disappearance of Ana Walshe
He pleaded not guilty plea to misleading investigators and is expected to be arraigned Wednesday on the murder charge. His attorney, Tracy Miner, declined to comment on the murder warrant Tuesday.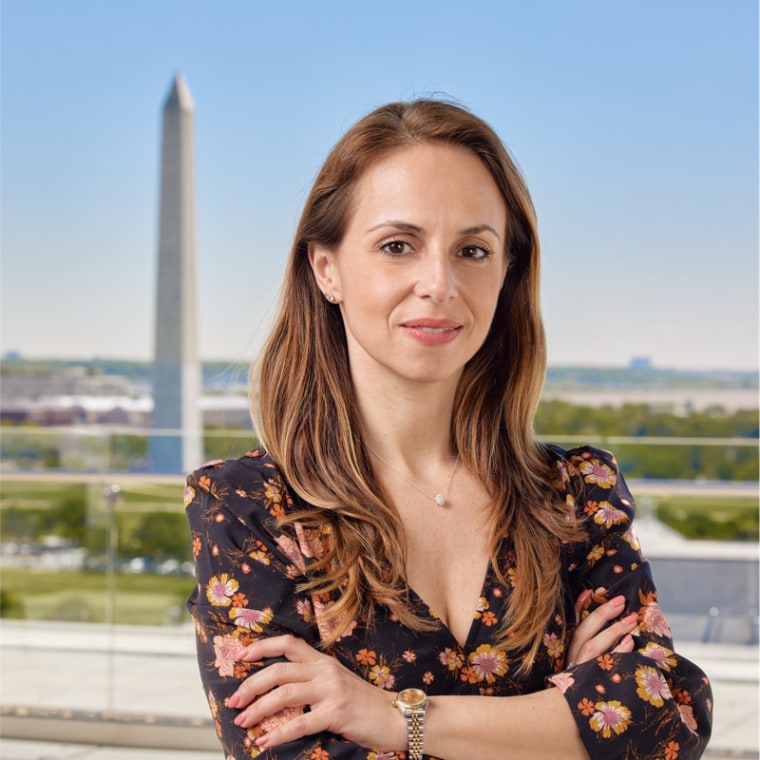 "Additional details of the investigation and the evidence in support of those charges are likely to be presented at arraignment but will not be disclosed at this time," Morrissey said. Ana Walshe was last seen in her home early Jan. 1 before she took a ride-share from her Cohasset home to Boston's Logan International Airport, police in the suburb have said. Her husband and her employer simultaneously reported her missing three days later.
It's unclear who provided the details of her last known location, when she was said to have been leaving for a work emergency.
Her cellphone has been turned off since the beginning of the year, police said, and she has not left an electronic footprint since she disappeared.
The day after she disappeared, prosecutors alleged last week, Brian Walshe bought $450 of goods, including cleaning supplies, mops and tape, from a nearby Home Depot.  
Authorities also said they found blood and a damaged, bloodstained knife in the Walshes' home basement. 
Police said Jan. 6 that investigators were not able to independently confirm Ana Walshe got into or even booked a car service on New Year's Day. She did, however, have a flight booked for Jan. 3 from Boston to Washington, D.C., police said.
Washington police were unable to find her, police said.
Authorities have not disclosed who offered the details of her leaving her home for the airport, saying only that it was a "family member." Brian Walshe was sleeping at the time she was said to have left the house, which was around 4 a.m.
Cohasset police searched the grounds of the area around her home for two days with state police, NBC Boston reported.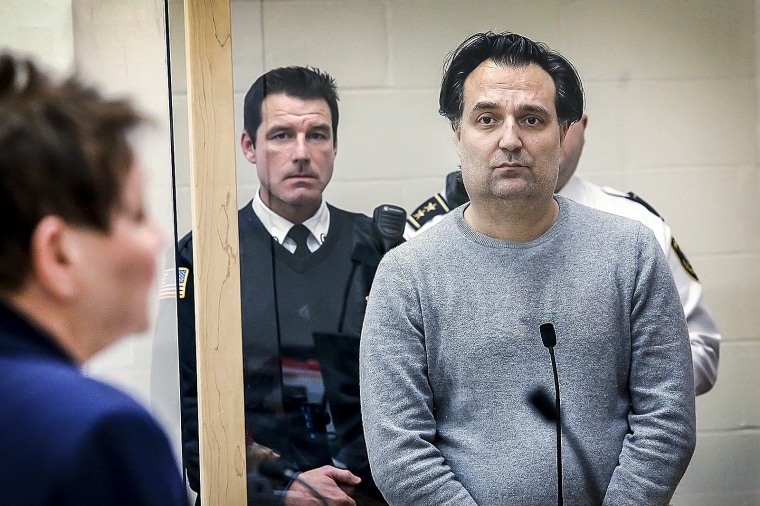 Ana Walshe's friend Evan Turell told the station that it was completely unlike her to go a day without contacting her husband and children.
"This is honestly just really mind-boggling and gut-wrenching," Turell said. "There's no words."
Before Ana and Brian were married, she accused him of threatening to kill her in 2014, according to a report filed with Washington, D.C., police. The report did not identify him, but an agency spokesperson confirmed he was the person accused of having threatened Ana Walshe over the phone.
The case was closed because of a lack of cooperation from the victim, and no charges were filed, the spokesperson said.
Brian Walshe was also involved in a federal wire fraud case, pleading guilty to three counts in 2021, Reuters reported. He stole Andy Warhol paintings from a college roommate, then commissioned forgeries of them.
Court documents show that Brian Walshe was ordered to forfeit $225,000 but does not yet appear to have been sentenced to any prison time in that case.
In 2018, after his father died, Brian Walshe was involved in a bitter probate battle over his father's oceanside home in Hull, Massachusetts, NBC Boston reported.
Family and friends testified that he was written out of the will and was accused of stealing hundreds of thousands of dollars of his father's money.
Fred Pescatore, a friend of Brian Walshe's father, said in a sworn affidavit that he saw Brian Walshe try to smuggle antiquities out of China while they were on a trip together.
"When Brian was confronted, he picked up a stanchion and literally attempted to kill four or five guards that had come to talk to him about his crime," the affidavit said. "Brian is not only a sociopath but also a very angry and physically violent person."
This is a developing story. Please check back for updates.