Sixteen-year-old boxer Amaiya Zafar received a phone call from her coach last Thursday that left her in shock and her mother in tears.
For good reasons.
The Muslim student from Oakdale, Minnesota had just learned that she will be the first athlete to fight while wearing a hijab in a sanctioned American boxing event after USA Boxing, the sport's national governing body, decided to lift its ban on the apparel.
The Council on American-Islamic Relations, which announced the rule change, said USA Boxing will formally adopt its new religious exemption rule in June, but is granting a waiver to Zafar.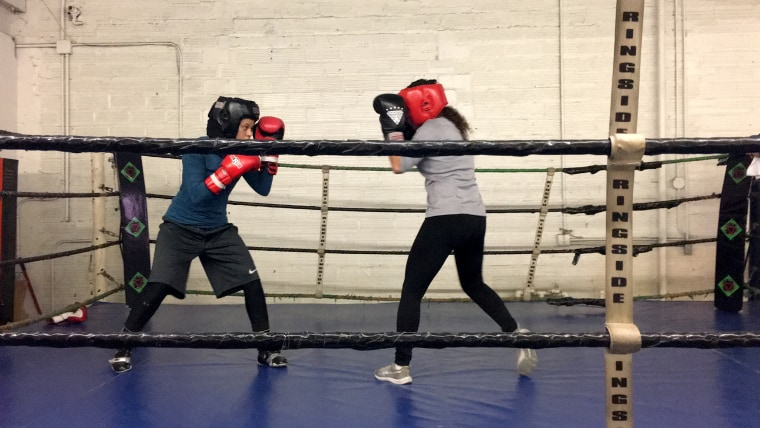 "I was shocked. I thought it was a prank at first," the high school junior told NBC News. "Boxing is about to get a whole lot better because they're being inclusive of a whole group of people who couldn't compete before."
Zafar is scheduled to compete at Richard Green Elementary School next week, where she teaches boxing to kids, and said she is excited to fight in a packed gym while dressed in her headscarf, leggings and long sleeves. She contested the rule for two years.
USA Boxing did not respond to request for comment from NBC News.
Zafar made headlines last November when she was disqualified from the Sugar Bert Boxing National Championships for a uniform code violation. USA Boxing told the Washington Post at the time that Zafar's hijab was "clearly a safety issue."
Growing up watching boxing matches as a kid, Zafar said she started the sport at age 13 after turning down her father's suggestion to take up fencing. She said when she was prohibited from fighting nationally, she knew she couldn't quit.
"It's my sport. I'm the one who puts in the work everyday," she said. "The rule wasn't made to discriminate against me, but it was and they weren't fixing it. But I appreciate the work [USA Boxing] put in to change it."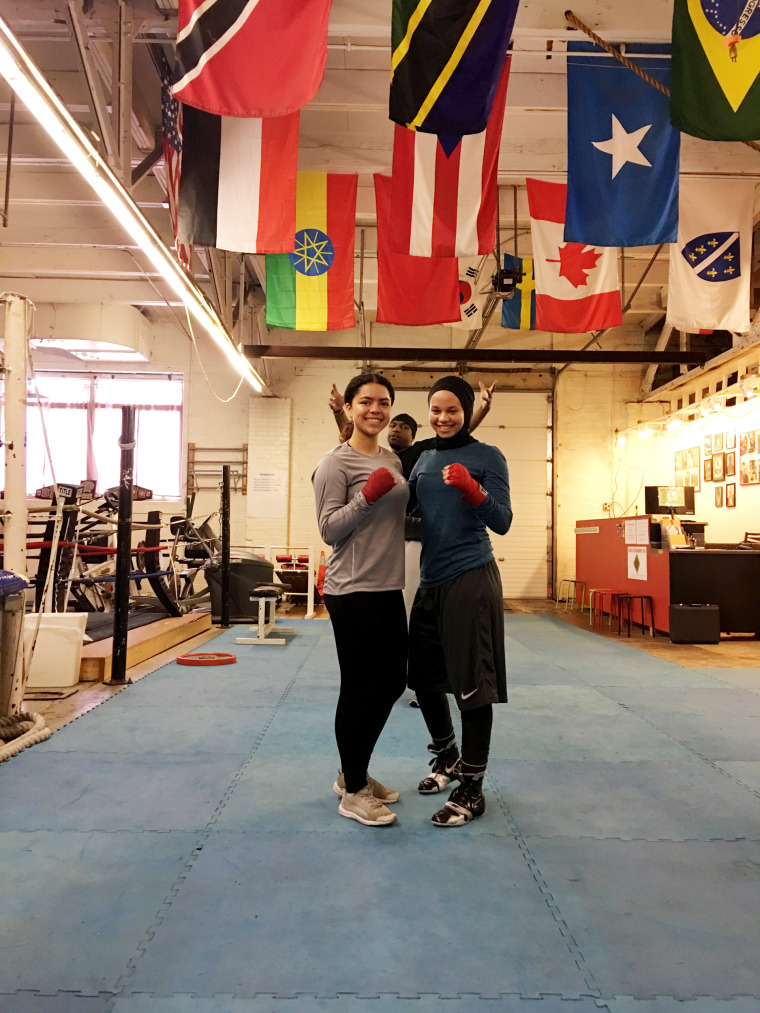 Under the new regulation, CAIR said that "a request for religions exemption must be made for each event in which the boxer wishes to participate."
In a statement, CAIR cheered Zafar's victory as a "step forward in the continuing struggle for religious freedom in our state and nation."
Still, the next hurdle for Zafar will be overcoming the International Boxing Association's ban on hijabs. Zafar won't be able to compete in the 2020 Tokyo Olympics without changes to the world governing body's uniform guidelines.
Mara Gubuan, co-founder of Muslim female athlete advocacy organization Shirzanan, is hopeful that the change will come soon.
"The exemption issued by USA Boxing is a significant advancement for observant Muslim females," Gubuan told NBC News. "I trust the [the international governing body] will reinforce this act of inclusion by modifying their rule as well."
Gubuan's organization is working to fight a number of hijab restrictions that prevent Muslim women from competing. They hope to implement a standard uniform for Muslim competitors across all sports internationally.
In 2017, the group turned its attention to challenging the International Basketball Federation's ban on religious headgear. A proposal to overturn the ban will be voted on by the governing body in May, she said.
"Most uniform requirements were set in place years ago and without the deliberate intention to exclude athletes based on sex, race or religion," Gubuan said. "[But] sports governing bodies must address their lack of transparency and protocols for athletes, including Muslim females, to report and resolve grievances swiftly."