Editor's Note: On Monday, a report by NBC's New York City affiliate, WNBC, revealed that investigators were searching Rikers Island, the city's massive offshore jail, for evidence of smuggling and assault by corrections officers.
I'm a producer for Dateline and I do a lot of stories about murder. The nature of my work requires me to visit dozens of prisons across the country, so I am especially aware of the importance of tight security, metal detectors and pat-downs. It makes sense that following those valuable rules during visiting hours, in an effort to make sure everyone stays safe, will take time.
But at Rikers Island, New York City's mammoth detention center, the concept of time takes on a whole new meaning. Visiting an inmate there is a lesson in both human behavior and the art of learning patience.
My first visit to Rikers was in the summer of 2005 for a story I was producing about the possible wrongful convictions of two men, David Lemus and Olmedo Hidalgo, who were sent to prison for killing a bouncer in 1990 at the Palladium nightclub in Manhattan. Eventually, both men would be exonerated and freed after spending 15 years in prison for a murder they didn't commit, and each would be awarded millions from the City of New York.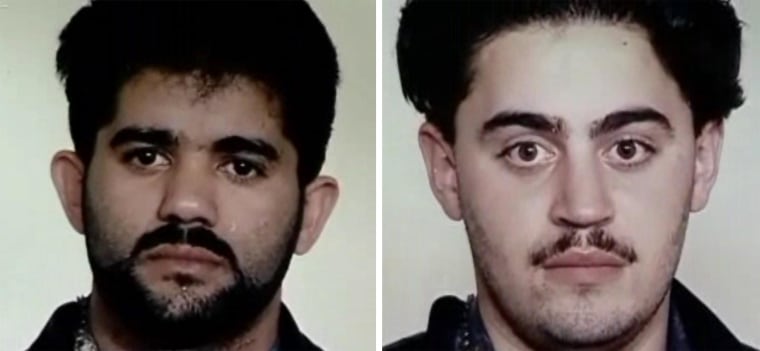 At the time of my visit, though, Lemus was being held on the island as his case dripped its way through the clogged bureaucracy of the New York City justice system. The Manhattan District Attorney was fighting his release, and Rikers was where Lemus lived while a judge decided his fate.
I was going to visit Lemus to discuss the developments in the case and how he was feeling about them. But before I could see him in the visiting room, I'd have to get to it first.
"Operating Rikers Island is a monumental task that requires a strict code of regulations and procedures."
Rikers Island is legendary. Almost 75 percent of all New York State criminals have committed crimes in New York City and therefore at some point, have passed through Rikers Island. The Island, located in the East River adjacent to LaGuardia Airport, is the city's temporary dwelling for thousands of inmates who are awaiting a court date or serving short sentences. On any given day, more than 10,000 men and women are held in one of 10 housing facilities, staffed by nearly 11,000 people. The complex is practically its own city. Buildings include a bakery, central laundry, tailor shop, print shop, maintenance and transportation divisions, K-9 unit and a power plant. To be sure, operating Rikers Island is a monumental task that requires a strict code of regulations and procedures.
Every inmate, aside from those with disciplinary issues, is permitted three visits per week, each lasting one hour. On the day I went to see Lemus, visiting hours were from 7 a.m. to 1 p.m. for inmates whose last name began with the letters A-L.
This is how my day unfolded:
I arrive 10 minutes early, at 6:50 a.m., and park at the end of a bridge connecting Rikers Island to the borough of Queens. It's already hot, about 80 degrees. To avoid hassles at security, I carry just a few items: my keys, license, and a few dollars.
I walk across the parking lot, to the bus stop, where about ten other people are already waiting. A teenage mother stands next to me, a fidgety infant is strapped to her chest and a backpack hangs from her shoulders. The baby babbles while his mom shoves a pacifier in his mouth. An older Asian couple, probably grandparents, sits on a bench behind us, both clutching their bibles. About twenty-five minutes later, a city bus pulls up; we all pay our two-dollar fee and join about thirty other people to be driven through a security gate and across the bridge.
I notice most of the people are huddled around the back door, already in line to get off before we even leave. Mainly to avoid looking like I got lost, I follow the group at the back. The ride takes about three minutes.
The "regulars" know that the back doors of the bus open closer to the front doors of our first stop: the registration building. Several people speed walk toward the building, to secure their place in an already formed line, about 60 people long.
The young mother with the now frustrated infant is two people in front of me. The baby's head is poking over her shoulder to see me. He stops whining for a moment, and looks like he wants to smile. I think of my daughter, and make as many silly faces as I can to help both the baby, and her mother, pass the time. About 15 minutes later an officer greets us.
"Good morning," he shouts. "If you have a radio, walkman, beeper, cell phone, camera or any electronic equipment you will not be allowed inside."
Next to the officer, at the front door of the facility there is a large, bright red mailbox that has the word "Amnesty" plastered on it.
"If you have drugs, dump them into the box and no questions will be asked" he yells. No one approaches the amnesty box.
The guard checks our identification as we go inside the first set of doors. Like an airport, there are several different lines, each with an x-ray machine and a metal detector. I put my shoes, my belt, and my keys in the tray to be scanned, and I step into a round chamber that holds one person at a time and opens only when a guard on the other side opens it. I get out and am greeted by that officer.
"What's this?" he asks, holding my keychain.
"It's a jump drive, a little computer hard drive for documents and music and stuff."
"I've never seen it before, but don't bring it next time," he instructs me and waves me through to a set of windows.
I fill out a form detailing who I am and whom I'm visiting and join another line. If it felt like airport security a minute ago, now it feels like waiting at a bank. About a dozen people are in front of me, waiting to approach one of two open service windows. Anticipating another wait, I get on line first and then put my shoes and belt back on. I glance at the time, and realize it's been nearly an hour since I parked and I haven't even registered yet.
From the registration building, visitors are shuttled to one of the ten housing units. Lemus is located in a building called "ARDC," the Adolescent Reception and Detention Center, where 2,500 men are housed. I wait in the third waiting room on the left, labeled "ARDC," where about 40 people are waiting, sweating, and agitated. In the room just before it, the New York City Department of Health has a table full of literature and displays discussing depression, substance abuse and anger management. The room is empty and the table is not staffed.
A guard on duty in the waiting room checks my ID and stamps a time on my card. Although the building is just 150 yards away, a two-minute walk, security regulations require that a vehicle escort us. Since only two buses are assigned to transport visitors back and forth for all ten housing units, this shuttling process takes a long time. A television set blares in each waiting room, perhaps in an attempt to pacify the frustrated groups throughout the day. On this morning, one of the network morning shows has a segment about liposuction and how a woman's "new look" led to a marriage proposal. Several people in the waiting room "suck their teeth" and say things like, "Don't they have anything better to put on? How about showing how long we need to wait here?" Other people in the room laugh at the suggestion.
The regulars, many of whom seem to know each other from prior visits, complain openly about the process. One especially vocal woman was saying how it "always just takes longer and longer." She looks about 40 years old, and has a tattoo on her bicep in black ink that reads "Tito & Nancy." Over the word "Tito" is a newer tattoo, this one a bright red line through Tito's name and the word "VOID" above it. Across from "Nancy" sits the teenage mom and her cranky baby. Again, I make funny faces at him. But this time, I can't make him smile.
"This is your last chance," the guard tells us.
Forty-five minutes later, the bus arrives and we file on for our one-minute journey to our destination, the Adolescent Reception and Detention Center.
We are directed to line up against the building's wall. The forecast calls for 90 degree temperatures. I think of all the children who will visit later in the day and have to wait in the heat. But since this is the early crowd, we have only waited about 10 minutes when another guard comes out and gives us one last reminder that drugs are not allowed in, and this is our last chance to discard them with "no questions asked." Again, there is a red "Amnesty" mailbox for anyone who did not choose to dump their drugs in the first one.
"This is your last chance," the guard tells us.
We file in the building. On the walls near the front door are Polaroid photographs of people in handcuffs with signs saying "this will be you if you have contraband on you." Before we get to the next metal detector and x-ray machine we must pass through, there is a small steel box affixed to the wall with another "amnesty—final warning" sign above it.
I pass through security and am directed to another registration desk. Here, they stamp the time I arrive and give me a key to a locker for all of my belongings other than my registration card.
Then, the final check.
One by one, we are called into a private vestibule to open our mouths, raise our tongues and fold down our waistbands to ensure there is no contraband in the facility. I walk up a flight of stairs and get to the final waiting room. We wait another half hour before a guard begins to call us for our visit.
An hour later, after my conversation with David Lemus, I get on the bus, frustrated, disrespected and annoyed. Then I look over my shoulder and get an injection of perspective — I am heading home, but that island behind me, wrapped in barbed wire, is David's home.
At the time, I did not know that David and Olmedo's story would spark a surreal game of dominoes, with each innocent man leading me to the next story. David introduced me to another inmate, Jon Adrian "JJ" Velazquez , who had a compelling and credible claim of innocence. I spent 10 years investigating that case, and in 2012, Dateline NBC broadcast "Conviction." In, 2012, while visiting JJ in Sing Sing Prison, he told me about Eric Glisson's story -- which became "A Bronx Tale", aired in 2014.