Two American security guards were found dead on the Maersk Alabama — the ship involved in the pirate attack later dramatized in the movie "Captain Phillips" — while it was docked in the Seychelles, police said.
The deaths, discovered Tuesday afternoon, were confirmed by the State Department, which said the Coast Guard is investigating.
A statement on the website for the police department of the Seychelles, an archipelago in the Indian Ocean, identified the men as Jeffrey Reynolds and Mark Kennedy, both 44, employees for the Trident Security Firm.
Police said the cause of death will be determined by autopsies.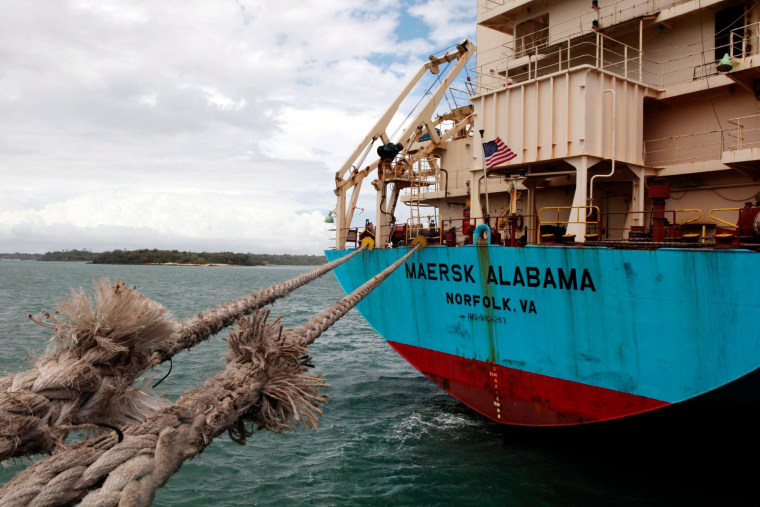 The men were on a 24-member crew that arrived in Port Victoria on Sunday for a two-day stay. The bodies were discovered in Kennedy's cabin by a colleague who went to check on him, police said.
The Maerk was hijacked in 2009 by Somali pirates, and Navy SEALs staged a dramatic rescue — a high seas drama portrayed in "Captain Phillips," starring Tom Hanks.