The estate of Arthur Conan Doyle is asking the U.S. Supreme Court for help in stopping the publication of a book based on his two most famous creations: Sherlock Holmes and Dr. John Watson.
A California man, Leslie Klinger, is preparing a book of stories, based on the characters, by a group of contemporary writers. Doyle's estate is insisting Klinger must pay for a license to use the characters.
But are Holmes, Watson, and other aspects of the detective stories still covered by copyright? Klinger, with the backing of two federal court decisions, says no. The Doyle estate says yes.
Doyle's Sherlock Holmes works — four novels and 56 short stories — were published in the United States between 1887 and 1927. U.S.copyright protection for the novels and the first 46 stories has lapsed: They are now in the public domain. The final ten stories remain under copyright.
Klinger argues that the essential characteristics of Holmes and Watson were established in the works now in the public domain. Therefore, he says, he and his team are free to write new works based on them.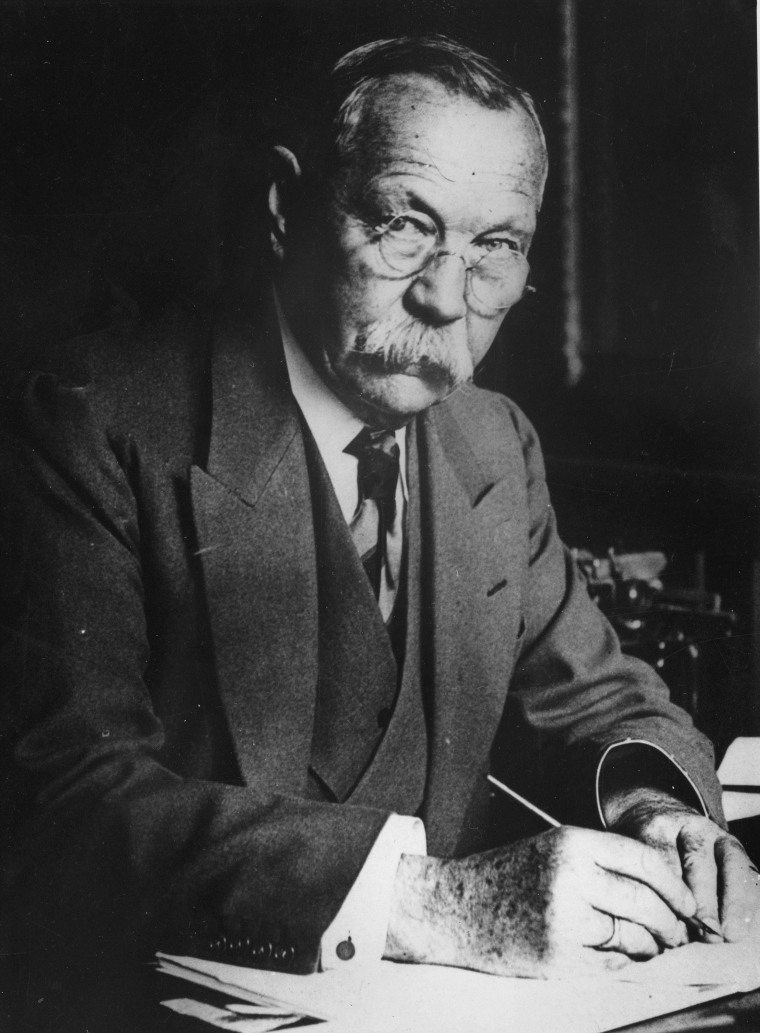 But Doyle's estate insists that the characters continued to develop throughout the course of all the Holmes works. "Many aspects of these characters' natures are not revealed until the final ten stories," they say in a submission to the Supreme Court.
For example, the estate says, Holmes grew more emotional, became closer to Watson, dropped his aversion to dogs, and embraced new techniques for solving crimes.
What's at stake, say lawyers for the estate, is the ability "to manage the Sherlock Holmes character's further promotion and development through licensing agreements at the time when Sherlock Holmes moves and television shows are more popular than ever."
Klinger, a recognized expert on the Holmes stories (known to aficionados as "the canon") agreed to pay a licensing fee for an earlier collection of Holmes-inspired stories. But this time he's fighting in court, and the game's afoot.
In June, a federal appeals court ruled in his favor. "When a story falls into the public domain, story elements — including characters covered by the expired copyright — become fair game for follow-on authors," wrote Judge Richard Posner of the Seventh Circuit Court of Appeals.
Those copyrights cannot be extended, the court said, "by virtue of the incremental additions of originality" in the later works.
The Doyle estate summons a host of other literary characters in its submission to the Supreme Court, arguing that the appeals court's decision leaves Hercule Poirot, Miss Marple, The Cat in the Hat, James Bond, and even Winnie the Pooh without copyright protection based on the earliest date they entered the public domain.
The estate is asking the Supreme Court to put the ruling on hold while it prepares an appeal.