North Carolina is offering a $5,000 reward for information that can help authorities find and arrest whoever firebombed a local Republican Party headquarters.
The attack Sunday on the Orange County Republican Party offices in Hillsborough was called an "act of political terrorism" by GOP Vice Presidential candidate Mike Pence, who visited the burned-out site Tuesday.
Gov. Pat McCrory, a Republican, denounced the incident as an "assault on democracy" and announced the reward money Wednesday while vowing to catch those responsible.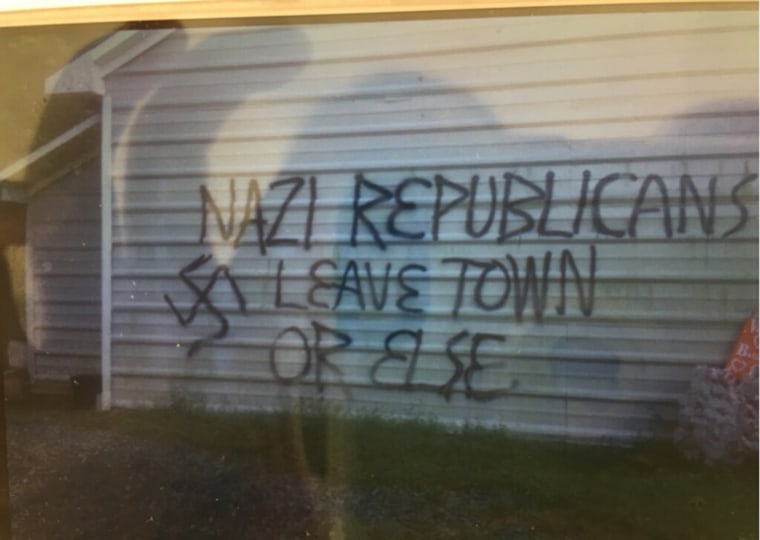 Authorities said a bottle containing a flammable substance was thrown through the front window of the offices, destroying campaign material and furniture inside the room.
Swastikas were spray-painted on the wall of a nearby building and graffiti warned "Nazi Republicans" to leave town "or else."
Related: Support Pours in for Firebombed North Carolina GOP Group
The attack gained swift condemnation from both Republicans and Democrats. A group of Democrats created a GoFundMe page to help reopen the office. The group said it reached its goal of raising $10,000 in less than 40 minutes and has taken in close to $13,000.
Evidence from the crime scene is being analyzed at the FBI's laboratory in Quantico, Virginia.