One of the data recorders on the New Jersey transit that crashed last week wasn't working, further complicating investigators' struggle to figure out exactly what went wrong, authorities said Sunday.
A woman was killed and more than 100 other people were injured Thursday morning when the NJ Transit train slammed into Hoboken Terminal.
Authorities have said the terminal's signals appeared to be working normally but that the train was traveling far too fast, but Bella Dinh-Zarr, vice chairwoman of the National Transportation Safety Board, said at a news conference Sunday that the engineer has told investigators that he was going only 10 mph.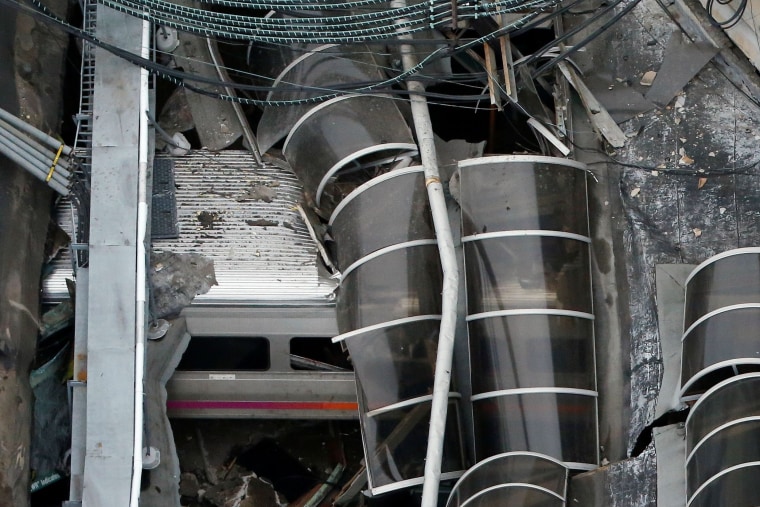 That discrepancy could be resolved with data from the train's two event recorders, or "black boxes." Only one of the recorders has been recovered — and it turned out not to have been working during the trip, Dinh-Zarr said.
The non-functioning recorder was manufactured in 1995, "so it is quite old," she said, and "we can only hope that the other one will work."
But that recorder is still on the train, along with its front camera — inaccessible three days after the crash because of damage to the Hoboken Terminal platform, she said.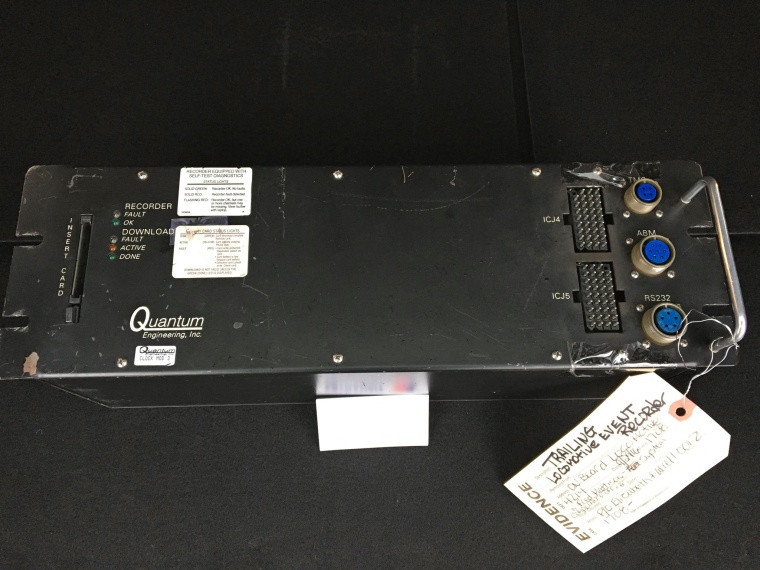 The tangle of downed and twisted beams around the front of the train looks like "a dangerous version of pickup sticks," Dinh-Zarr said. If just one is moved the wrong way, she said, "the consequences would be very serious."
In addition, dangerously high levels of asbestos in the air forced investigators to leave the scene Friday, sources told NBC News.
Meanwhile, toxicology tests on the train's engineer, Thomas Gallagher, 48, are being analyzed. He told investigators that he was fully rested before the crash and had successfully completed all braking tests, Dinh-Zarr said.
In fact, according to Dinh-Zarr, the engineer maintained that there was nothing unusual about the trip — except for how crowded it was.
The train normally would have had five cars when it pulled into the terminal during the morning rush hour, Dinh-Zarr said, but it was carrying only four cars on Thursday, and it was so crowded that the conductor was unable to collect fares from the passengers.
Meanwhile, a source close to the investigation told NBC News that a probe into NJ Transit's safety, which began in June, had already found dozens of violations.
Related: NJ Transit Was Probed Over Safety Before Hoboken Crash: Source
Federal regulators were preparing a consent decree ordering the agency to take immediate safety steps even before the crash, the source said.