A radiation leak at a nuclear waste storage site below the New Mexico desert has been plugged, but the facility will remain closed for at least the next three weeks, officials said late Thursday.
The facility near Carlsbad was cleared last Friday when an underground air-monitoring alarm went off, indicating unsafe concentrations of radiation inside the Waste Isolation Pilot Plant (WIPP).
"Any type of release outside of the facility or inside the facility is unacceptable and is disconcerting," said Ryan Flynn, an official at the New Mexico Environment Department. "From the state's perspective, one event is far too many."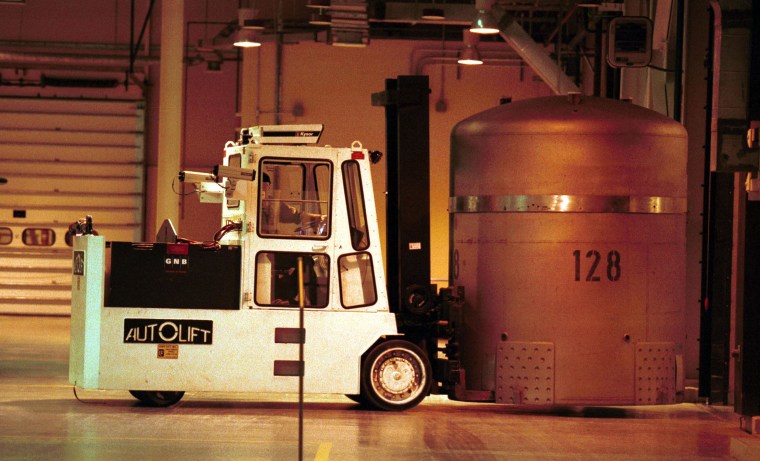 Site officials said they have stopped the leak which they called a "one-time incident," but will not know what caused it until they go into the underground facility – something that is not expected to happen for at least the next three weeks.
"This is the first time that we have had a leak at the facility," said Joe Franco of the U.S. Department of Energy (DOE).
Elevated radiation levels were found around the facility but they were not high enough to threaten human health, the DOE added. The department insisted the incident was not connected to an underground fire that broke out at the plant two weeks ago.
No workers were underground when the leak was detected near the plant's waste-disposal platform, and none of the 139 employees working above ground were exposed, the DOE told Reuters Sunday.
The site is designed as a repository for so-called transuranic waste, including discarded machinery, clothing and other materials contaminated with plutonium or other radioactive materials.
KOB and Reuters contributed to this report.