A federal judge Tuesday allowed the former speaker of the New York state assembly to remain out on bail, suggesting that a recent U.S. Supreme Court decision could lead to a new trial on the corruption charges that resulted in a 12-year prison sentence.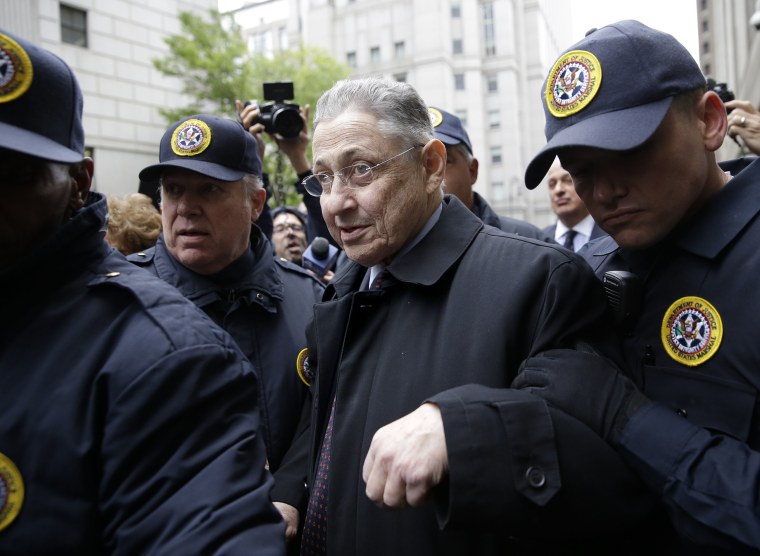 Sheldon Silver was convicted a year ago on corruption charges, accused of receiving bribes and kickbacks from law firms in exchange for actual and promised official actions. In May, he was sentenced to a prison term and to pay a nearly $2 million fine and to forfeit $5 million.
Then in June, the U.S. Supreme Court issued a ruling that narrowed the definition of what constitutes an "official action." To qualify as a bribe, the court ruled, a payment must result in some action by an official involving "a question, matter, cause, suit, proceeding, or controversy involving the formal exercise of governmental power."
Merely arranging for meetings with other officials doesn't amount to an official act, the justices said in tossing out the bribery conviction of former Virginia Governor Robert McDonnell.
Related: Sheldon Silver's Son-in-Law Charged With Fraud
Federal District Court Judge Valerie Caproni said Thursday that the jury instructions during Silver's trial did not reflect the Supreme Court's narrower view of the bribery law. Therefore, she said, Silver's claim that the instructions were flawed "is a close question that could be decided either way."
Silver was allowed to remain free on bail while he pursues his appeal.
As for McDonnell, a federal appeals court has given the government until Aug. 29 to say whether it will seek to put him on trial again or abandon any further prosecution.