A bus driver was killed and four people injured when a New York City bus and a stolen truck collided on Wednesday, slamming into scaffolding in lower Manhattan, New York officials said.
Police were investigating a complaint about the stolen box truck - which has a box-like cargo container separate to its cab area - when they came across the crash before the morning rush hour, Detective Martin Speechley said in a phone interview.
"We were not chasing the truck. We responded to another incident in the area. The person involved in the incident got into the truck and took it," Speechley said.
Two bus passengers, a pedestrian and the driver of the stolen truck suffered non-life threatening injuries, and all were taken to Beth Israel Medical Center for treatment, officials said.
Emergency vehicles crowded the scene, which closed streets through the morning rush hour.
A spokesman for the MTA declined to release the identity of the bus driver.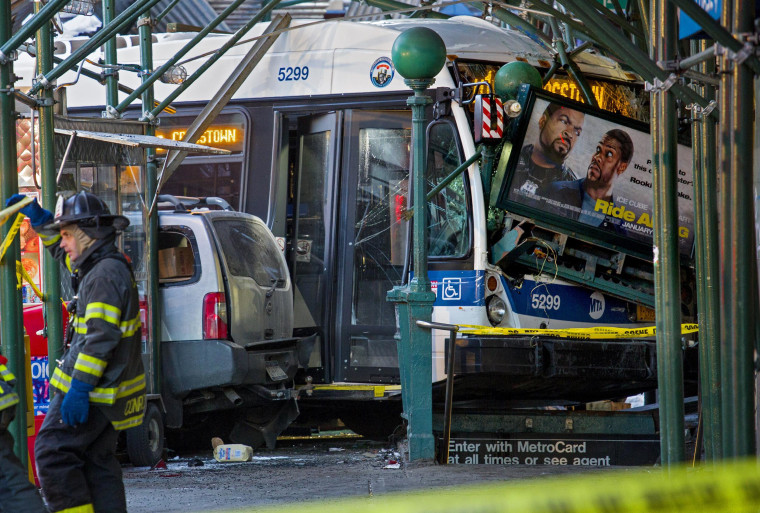 — Reuters