An upstate New York man faces life in prison after he became the first person ever convicted in the U.S. of trying to acquire a radiation weapon for mass destruction, the Justice Department said.
Glendon Scott Crawford, 51, a professed member of the Ku Klux Klan, and an accomplice acquired an X-ray device that they planned to modify into a "death X-ray," prosecutors said — and they successfully built and tested a trigger device that could have activated it.
The goal: to kill "enemies of Israel," according to the indictment.
Related: Feds: 2 Plotted to Build 'Hiroshima Light Switch' Weapon
Crawford, of Galway, New York, in Saratoga County, east of Utica, was convicted Friday in U.S. District Court in Albany of attempting to acquire and use a radiological dispersal device, conspiring to use a weapon of mass destruction and distributing information relating to weapons of mass destruction. In addition to life in prison, he could face more than $2 million in fines when he's sentenced in December.
Prosecutors said the threat Crawford and his accomplice, Eric J. Feight, 56 — who pleaded guilty last year to lesser charges of providing material support to terrorists — was extremely serious.
While the plot was only in its early stages when it was uncovered, "experts have advised the investigation that the remote initiation device and X-ray systems Crawford plans to weaponize would produce a lethal, and functioning, remotely controlled radiation emitting device," the FBI said in the initial criminal complaint in June 2013.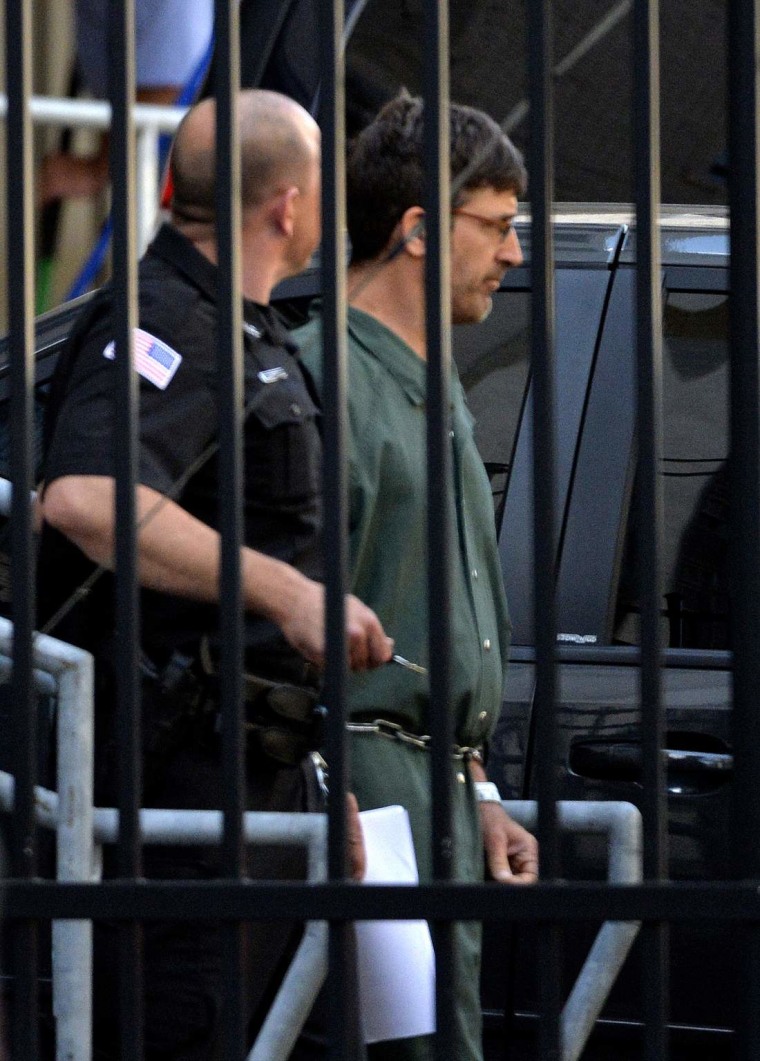 The remote trigger was successfully tested on May 20, 2013, the FBI said.
Much of the court record remains sealed — a request Chief U.S. District Judge Gary Sharpe approved to prevent schematics of the device from becoming public. In a 2013 report to the U.N., the State Department described the two men as confirmed "major proliferators."
According to the indictment, Crawford approached the Jewish Federation of Northeastern New York, Congregation Gates of Heaven in Schenectady and the Israeli Embassy in Washington to ask whether they would help him acquire a commercially available industrial-grade X-ray device to kill "enemies of Israel."
They declined and reported him to the FBI, which sent in undercover agents in April 2012. The undercover agents provided the device, which they'd rendered inoperable, the FBI said.
Crawford and Feight both worked for General Electric, and they managed to design, acquire parts for, build and test a remote trigger "that could have activated the radiation machine," prosecutors said.
Crawford had gotten as far as scouting specific mosques and Muslim community centers in Albany and Schenectady as targets, prosecutors sad. Crawford also suggested the Governor's Mansion as a potential target, according to the indictment.
Crawford's plans were "very real, very viable and very deadly."
The device was to have been parked outside the targets in a van or a truck and triggered remotely, prosecutors said. It would have exposed the targets — which prosecutors said also were to have included the Governor's Mansion in Albany — to lethal doses of radiation. The victims wouldn't even have been aware of the exposure until it was too late, prosecutors said.
In closing arguments Friday, U.S. Attorney Rick Bellis told jurors that Crawford strategically associated himself with the Ku Klux Klan because he thought the group would give him money and manpower to carry out his attacks. He said Crawford's plans were "very real, very viable and very deadly."
Crawford's sentencing hearing was set for Dec. 5. Feight is to be sentenced next month.