NASA has put out the word — it's hiring the next generation of astronauts, the first new class in four years.
But what makes this class particularly unique is that one of them could eventually go to Mars.
Training at the Johnson Space Center in Houston is like a scene out of The Martian. As an engineer helps fit her space suit cap, Jessica Meir muses on what it's like to be among one of the class of astronauts who could potentially go to Mars.
"My dream was just to really get to space, I think the vision I've always had in my head is the feeling of looking down on the Earth," Meir said. "You know you have everyone you've ever known, every place you've ever been, everything you have experienced all down there on this fragile blue planet below you."
In her dreams, she imagines going to the moon and then, eventually Mars.
But first, there's training.
She stands in the cool, blue waters of a pool in NASA's training facility—an experience which helps astronauts acclimate to life in space. The pool is one of the largest in the world, the equivalent of 60 Olympic pools, and is deep enough to hold six million gallons of water.
Related: NASA Unveils Three-Part Plan to Reach Mars by 2030s
And every new astronaut will spend considerable time in that pool getting wet.
And while the movie The Martian has rekindled the public's fascination with Mars, a real mission to the "red planet" could be at least 20 years away.
So for now, NASA is accepting applications for its next class of astronauts.
Applicants must have a bachelor's degree in math, science or engineering with experience or a military background. And that's just the minimum requirements.
"Certainly good communication skills, the ability to work successfully on a team, both as a leader and a follower," said Anne Roemer, an astronaut selection manager.
And of course, experience helps.
"When we look at a Mars mission you'd want to send astronauts with experience under their belt so hopefully by that point they would have done several other long duration missions to help them prepare," Roemer said.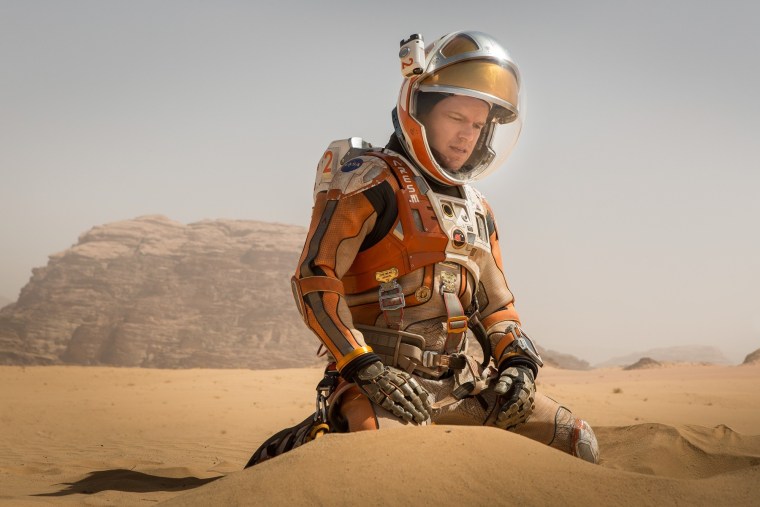 Getting along with others and the ability to work comfortably in tight confines is critical since a Mars mission could last two to three years.
"Would you wanna go camping with someone you couldn't get along with? Spend a week in the woods with them? Let alone, 2 years in a tent with those people," said Chris Cassidy, a chief astronaut at NASA.
Related: Why NASA and Matt Damon Love 'The Martian'
Extended space travel also requires deep emotional reserves.
"It is an awful long time to be away from family," Cassidy said. ""Which means the person who goes on that mission has to be all-in mentally."
NASA only needs 8-14 astronauts. But already more than 6,100 people have applied online.
And it's not work for the faint of heart.
Future missions could include a rendezvous with an asteroid, even Mars.
That's exactly the type of mission Meir is looking for.
"Sure why not? Once we get to that phase where we can send people there and bring them back safely, I'd be up for it."