Joran van der Sloot, a Dutch man once investigated in the case of missing Alabama teenager Natalee Holloway, is expected to be extradited to the U.S. in connection with a fraud case.
It has been almost 18 years since Holloway, 18, of Mountain Brook, vanished in Aruba, where she had been vacationing with her high school friends.
Her mother, Beth Holloway, thanked U.S. and Peruvian authorities for delivering van der Sloot, 35, to American soil, where, she said, he will "answer for his crimes."
"I was blessed to have had Natalee in my life for 18 years, and as of this month, I have been without her for exactly 18 years. She would be 36 years old now," she said in a statement Wednesday.
"It has been a very long and painful journey, but the persistence of many is going to pay off. Together, we are finally getting justice for Natalee," she said.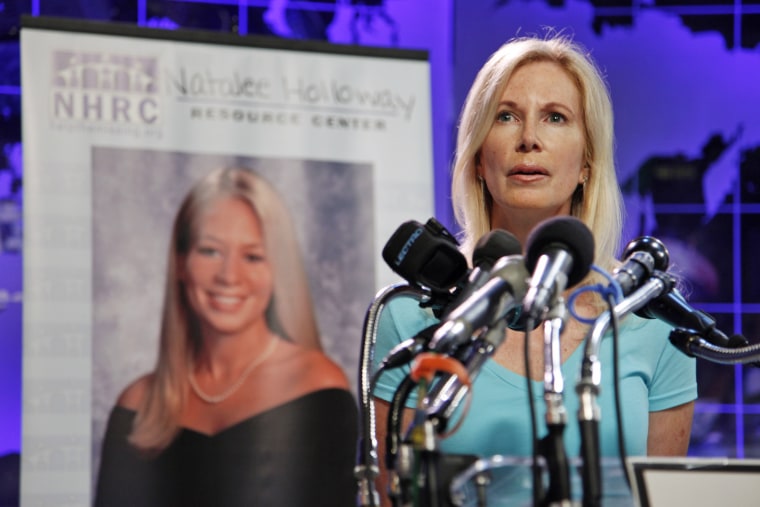 Here are some key dates in the investigation, which is yet to have turned up Holloway's whereabouts or body.
May 26, 2005
Holloway and dozens of her 12th grade classmates at Mountain Brook High School arrived in Aruba to celebrate their recent graduation.
The travel party consisted of 124 students and seven chaperones who had planned to spend five days on the Dutch Caribbean island. 
May 29, 2005
Holloway and others in her traveling party went to Carlos'n Charlie's nightclub. The legal drinking age in Aruba is 18.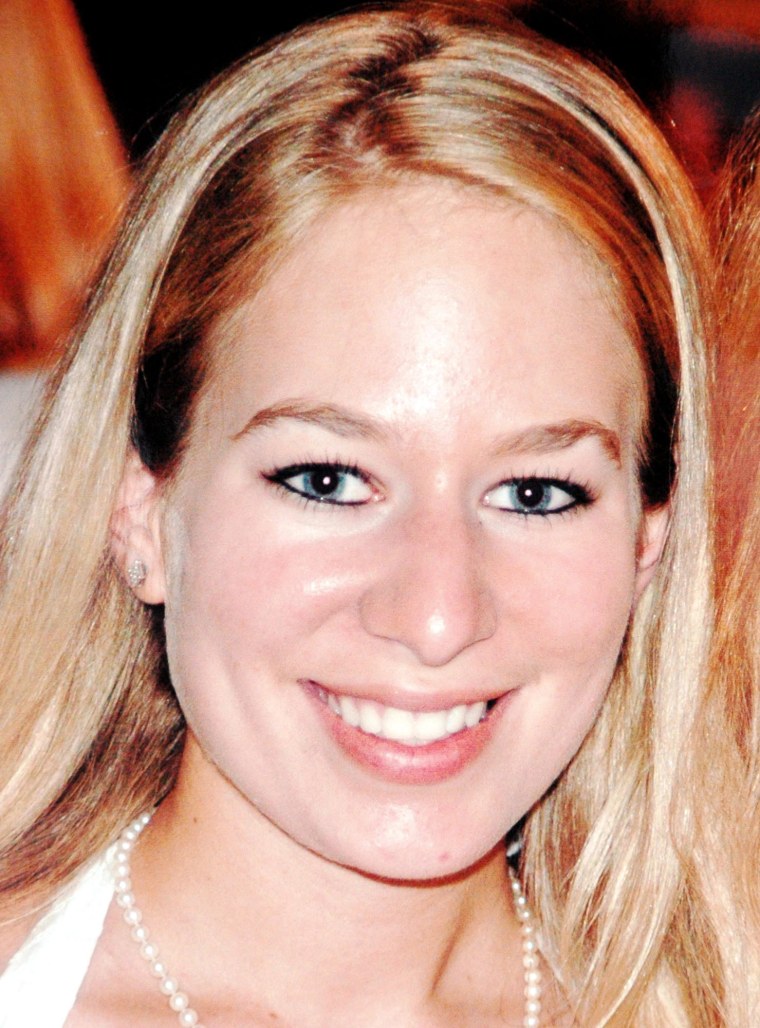 Beth Holloway recalled that her stepson visited the club on a graduation celebration trip in 2003 and had a bad feeling about the scene.
"There were some locals there. And they had coaxed some young females into leaving the establishment with them … and he stepped in at the last minute because he just didn't feel good about the situation, you know, with them," she said in a 2008 interview on NBC's "Dateline."
May 30, 2005
After the club closed at 1 a.m., some members of the group went back to the Holiday Inn. Holloway was last seen getting into a gray or silver Honda with three young males, van der Sloot, then 17, and Surinamese brothers Deepak and Satish Kalpoe, local police have said.
Deepak was 21 at the time and Satish 17.
"Holloway did not return to her hotel room, and her personal belongings remained in her room. On the morning of May 30, 2005, when the Mountain Brook group was scheduled to meet in the lobby of the hotel in preparation for their departure from Aruba, Holloway never joined them," an FBI flyer said. "The Mountain Brook group returned to the United States, however Holloway's whereabouts remain unknown."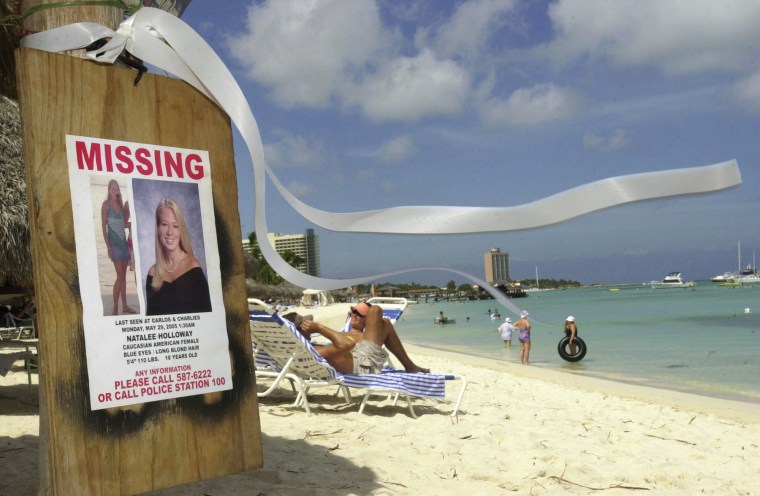 June 9, 2005
Van der Sloot and the Kalpoe brothers were arrested in connection with Holloway's disappearance. They would eventually be released and not prosecuted.
"The hearts of the people of Aruba are touched by Natalee and her family," Aruba's prime minister at the time, Nelson Oduber, said that day. "Resolving this is Aruba's No. 1 goal."
Beth Holloway has long claimed that the three know what happened to her daughter.
"All three of those boys know what happened to her," she told The Associated Press at the time. "They all know what they did with her that night."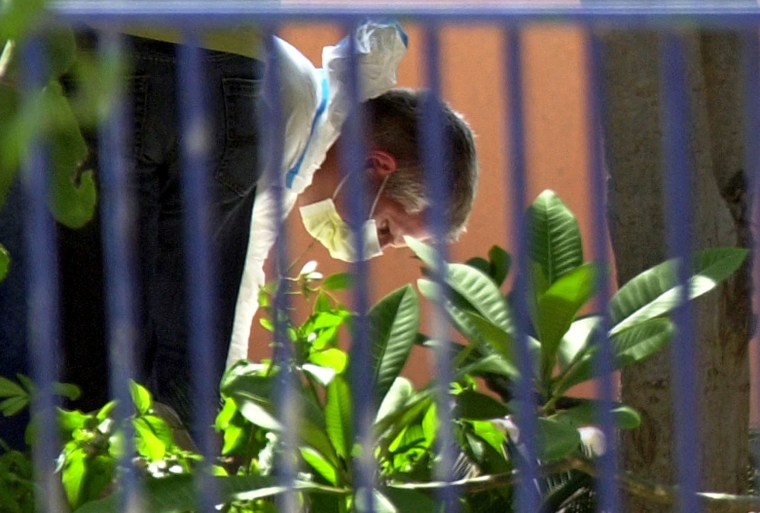 Sept. 3, 2005
A judge ruled there was not enough evidence to hold all three men, leading to their releases.
At the time, van der Sloot's attorney, Richie Kock, said his client would go back to the Netherlands and lead the normal life of a college student.
"Joran will be trusted to be on his own in Holland and to do as he pleases," he said.
Oct. 2, 2007
Beth Holloway's "Loving Natalee: A Mother's Testament of Hope and Faith" hit bookstore shelves.
The heartbroken mother chronicled her family's life pre- and post-tragedy and told readers about Natalee's warm, self-starting demeanor.
She recalled how badly Natalee wanted to go to Aruba for a trip that past graduating classes had taken.
"Natalee really wanted to go, and if I could manage it financially, I really wanted her to have that experience, because she deserved it," she wrote. "She had worked very hard for so long. She was awarded the President's Scholarship at the University of Alabama, as well as a couple of others, for her outstanding academics. I decided that if I could swing this trip for her, I would do it."
Jan. 11, 2008
Van der Sloot's temper got the best of him when he threw a glass of wine at a journalist on a television talk show in the Netherlands.
Throughout the show, crime reporter Peter R. de Vries challenged van der Sloot's honesty as they discussed the Holloway case.
As the show ended and guests shook hands, van der Sloot grabbed a glass of wine and doused De Vries in the face.
Jan. 11, 2012
Van der Sloot pleaded guilty to killing business student Stephany Flores, 21, in his hotel room in Lima, Peru, on May 30, 2010.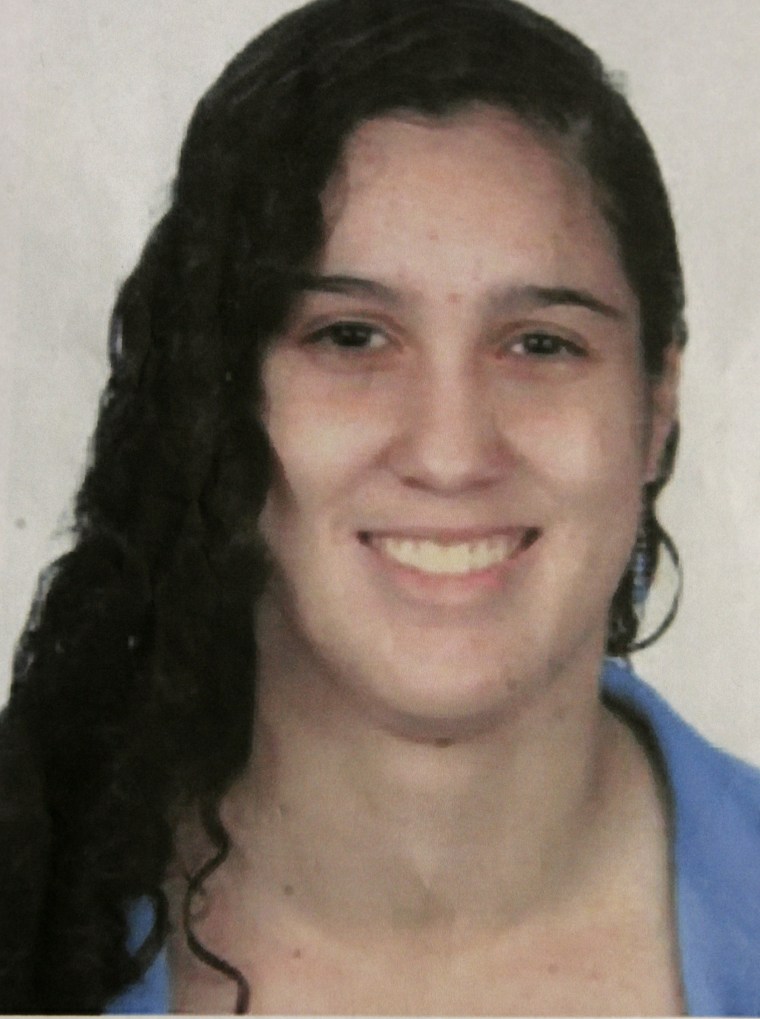 He reportedly attacked Flores after she looked at his laptop computer and determined he was connected to Holloway's disappearance.
"I did not want to do it," van der Sloot told La República, a newspaper based in Lima.
"The girl intruded into my private life ... she didn't have any right. I went to her and I hit her. She was scared, we argued and she tried to escape. I grabbed her by the neck and hit her."
Jan. 12, 2012
An Alabama probate court declared Holloway dead, 6½ years after she vanished.
Probate Judge Alan King signed the order as a procedural matter so the family could get a death certificate and tend to Holloway's financial affairs.
Jan. 13, 2012
A Peruvian court sentenced van der Sloot to 28 years in prison for Flores' slaying.
With time served, a 28-year sentence would have, in theory, kept him behind bars until 2038. But he was eligible for parole after having done half his sentenced time, in addition to other good behavior credits.
Even at the time of the Peruvian court action, Holloway's family wanted him to be eventually extradited to the U.S. in connection with her disappearance.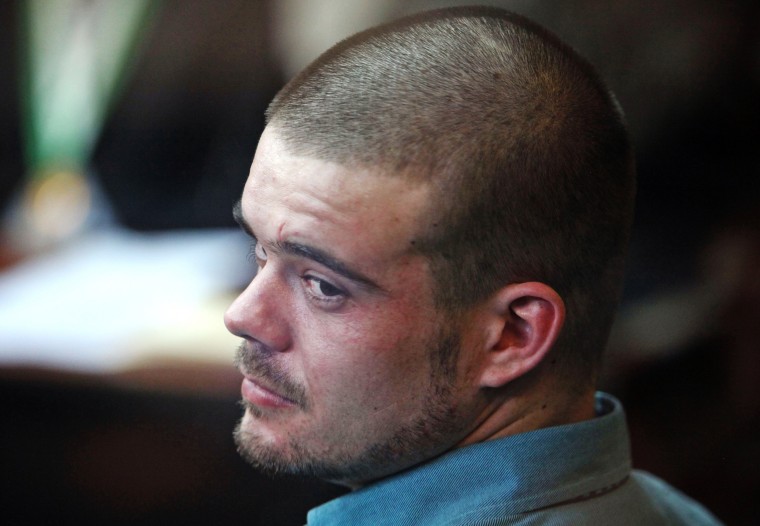 July 4, 2014
The imprisoned van der Sloot married his pregnant Peruvian girlfriend inside a maximum-security lockup.
He tied the knot with Leidy Figueroa, 24 at the time, in a private ceremony at which no video or photos were allowed.
Aug. 24, 2014
Van der Sloot allegedly threatened to kill a warden and was moved from his prison just north of Lima to a remote lockup high in the Andes near the Bolivian border.
He had turned 27 about two weeks before this transfer.
Sept. 28, 2014
Van der Sloot and his wife welcomed the birth of their first child.
The girl was born in Lima and named Dushy, after van der Sloot's grandmother.
Wednesday
Peruvian officials disclosed that van der Sloot would be extradited to the U.S., although State Department officials declined to confirm or comment on the reported action.
He is set to face wire fraud charges, accused of trying to extort Holloway's family with information about her disappearance, Peruvian authorities said.