LOS ANGELES — The investigator probing the drowning death of actress Natalie Wood admitted Monday this could be the "last shot" at solving one of Hollywood's biggest mysteries.
"Time is our biggest enemy — many of our witnesses have passed away," Los Angeles County Sheriff's Lt. John Corina said at a news conference on Monday afternoon. "It's our last shot here. ... We can't keep working this case."
Four decades after Wood vanished while on a weekend boat trip to Catalina Island with her husband, actor Robert Wagner, actor Christopher Walken and yacht captain Dennis Davern, Corina said "we're closer to understanding what happened."
But they're not any closer to charging anybody with a crime — or even figuring out if there was a crime. And Wagner, the person who could possibly shed the most light on Wood's final hours, is not cooperating with police.
"We can't make him talk to us," Corina said.
The Wood case roared back into the headlines over the weekend when Corina, quoted in a CBS "48 Hours" report, said Wagner was "more of a person of interest" in Wood's drowning in 1981.
"I mean, we know now that (Wagner) was the last person to be with Natalie before she disappeared," Corina said.
Wagner, now 87, has long denied any involvement in Wood's death. And a "person of interest" is not the same thing as a suspect.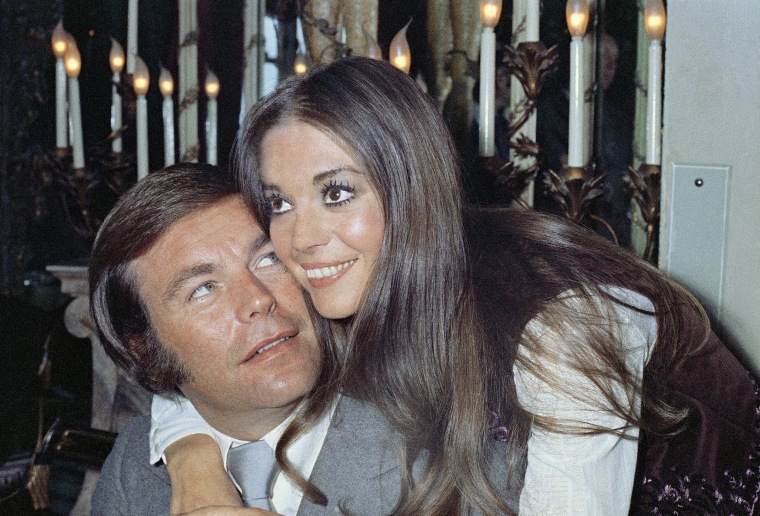 Corina said the reason he was speaking out now about the Wood case is because he hopes to generate new leads for them to follow.
"In 2011, about a hundred people came forward," he said.
That's the year the police investigation was reopened — two weeks before the 30th anniversary of Wood's death — after Davern admitted on NBC's "Today" show that he lied to investigators and believed Wagner was responsible for his wife's death.
"We didn't take any steps to see if we could locate her," Davern said at the time, regarding the moments after Wood went missing. "I think it was a matter of, 'We're not going to look too hard, we're not going to turn on the searchlight, we're not going to notify anybody right now.'"
At the time, Wagner issued a statement saying his family supported the reopened investigation and "trust they will evaluate whether any new information relating to the death of Natalie Wood Wagner is valid."
Wagner's representatives have not weighed-in on the latest developments. But police have said that Wagner and Wood quarreled on the November night she disappeared and that he went to sleep assuming she had taken off in the ship's dinghy — something she had done before.
When she didn't come back, Wagner contacted Harbor Patrol. The next morning, Wood's body was found a mile from the yacht and the dinghy was found beached, police have said.
A Los Angeles County coroner first ruled her death an accident by drowning and hypothermia, adding that she appeared to have slipped while getting into the dinghy. The coroner concluded the bruises on her cheek were consistent with falling into the water — and that she had been drinking.
But that only fueled more speculation that the death of Wood, best known for her turns in movies like "West Side Story," "Splendor In the Grass" and "Rebel Without a Cause," was not an accident.
Blankstein reported from Los Angeles, and Siemaszko from New York