A Florida treatment center for the disabled that was investigated and sued over abuse allegations — and was the subject of an exclusive NBC News investigation — is closing.
The chief executive of NDA Behavioral Health System in Mt. Dora, Florida, also known as the National Deaf Academy, told NBC News it will no longer provide clinical programs and services for deaf and autistic clients starting this spring.
"Upon discharge of all of our current residents, we will be temporarily closing and these treatment programs will no longer be operational," CEO Greg Sizemore said.
"This is a temporary closing of the facility while we effectuate the necessary remediation and development of our new treatment programs."
Sizemore's statement gave no explanation for the "refocus" but said it was not related to legal problems that dogged the 120-bed residential facility. Only 34 patients remain at the academy.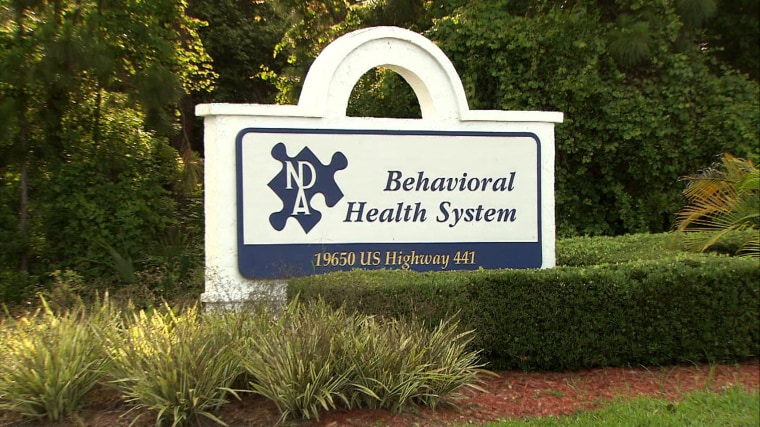 In September 2014, an NBC News investigation found that 10 patients at NDA had complained about abuse to a government-funded advocacy group for the disabled, and three families had filed lawsuits alleging abuse. The FBI was also investigating, NBC News learned.
READ: Deaf GIrl Says Staffer Broke Her Arm at Facility Being Probed
Two former NDA employees told NBC News that they personally saw bruising, black eyes and chokeholds at the facility in 2012, but they felt pressure from the former CEO to cover it up. One of the employees said she called the state's abuse hotline a dozen times in just six weeks to report incidents.
NDA denied the allegations. The families' suits are still pending.
"I'm glad to see that this is finally happening," said Bruce Maxwell, an attorney who represents the families that sued. "It seems nothing changed after we filed our three cases."