Good taste won't be the star attraction at Tennessee's newest tourist attraction, but operators of the National Enquirer hopes there's enough tabloid curiosity to bring gawkers through the turnstiles of their new museum.
The museum, National Enquirer Live!, recreates the notorious supermarket tabloid's salacious history and opens Friday in Pigeon Forge, Tennessee. Organizers hope to appeal to travelers who might already be in town for nearby Dollywood or the Great Smoky Mountains National Park.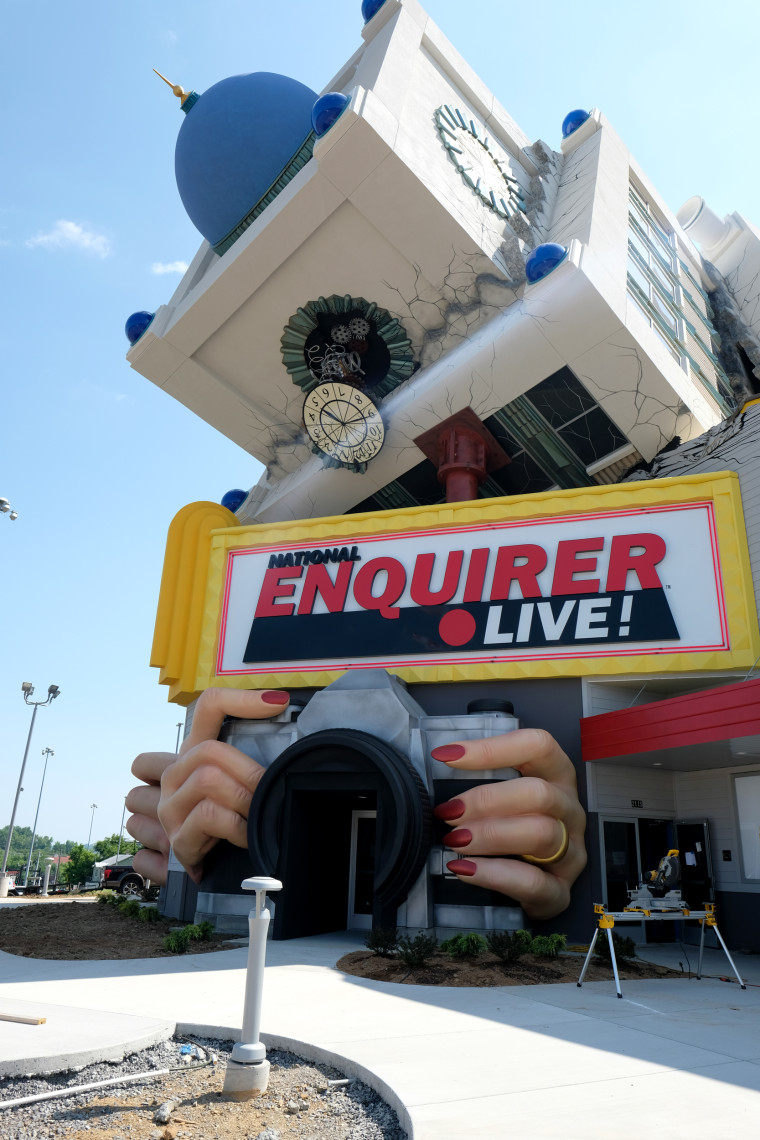 The tourist attraction has exhibits dedicated to some of pop culture's more sensational stories, such as the O.J. Simpson murder case, the JFK assassination, Michael Jackson's eccentric behavior and even conspiracy theories surrounding the 1997 Paris car crash that killed Princess Diana.
"There's a built-in audience in Pigeon Forge looking for tings to do," Ricky Laney, spokesperson for National Enquirer Live!, told NBC News on Thursday. "Whether you love the National Enquirer or despise the National Enquirer, it outsold Campbell's soup. People are interested in the stories they cover."
Even though the Enquirer's brand of cavalier story-telling has become largely mainstream today, operators still hope the tab's over-the-top stories are still a draw.
"People are always interested in celebrities, crime, politics and conspiracy," Robin Turner, a managing partner of National Enquirer Live!, said in a statement. "Sometimes you get a magical combination of those things — and that's where the really big stories are."
Much of the museum is dedicated to the how the Enquirer scored various pictures or stories.
One exhibit has a mock up of Michael Jackson sleeping in his hyperbaric chamber, complete with an animatronic Jackson that will turn to look at the visitor, then go back to sleep.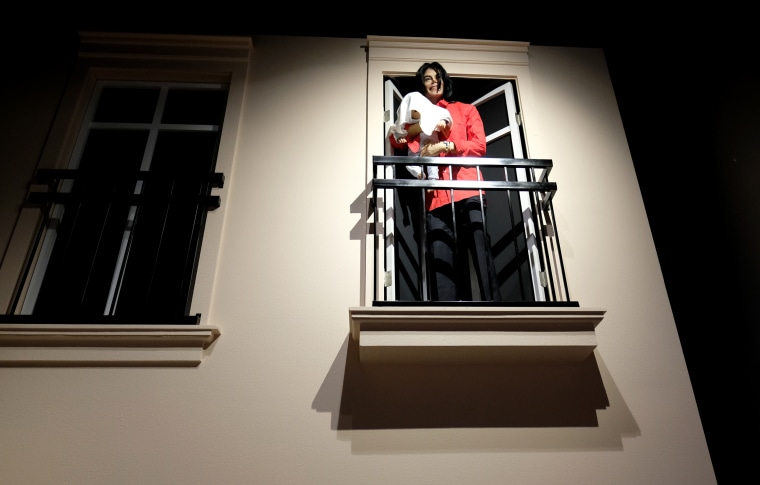 That exhibit will go on to detail how the Enquirer got the infamous photos of Jackson in the chamber, explaining that the King of Pop actually agreed to pose for those pictures.
"Enquiring minds want to know, and this attraction is all about telling the story behind the story. How the National Enquirer got the headlines that have been so famous. There's never been an attraction like this," museum rep Holly Jones told WBIR, an NBC affiliate out of Knoxville.
A website for the museum charges $26.99 for adults and $16.99 for kids to gain entry into the 20,000-square-foot facility, where operators claim it will take between two to three hours to fully tour.
A second National Enquirer museum is slated to open in Branson, Missouri, on June 28.