A nationwide manhunt was underway on Monday for a Mississippi man wanted for the alleged murder of his girlfriend and the random shooting of a jogger last week, authorities said.
Alex Deaton, 28, is also a person of interest in the killing of a 69-year-old woman found shot to death inside a church on Thursday.
During a news conference, Rankin County Sheriff Bryan Bailey said that Deaton, who was charged with first-degree murder and aggravated assault, had no criminal history, but was armed with "at least" several handguns and should be considered "very dangerous."
"Something inside of him appears to have snapped," Bailey told reporters.
Local and federal authorities increased a reward for information leading to Deaton's arrest on Monday to $27,500, the sheriff's office said.
Authorities alleged that Deaton shot the jogger, who was not identified, early Friday morning on a street northeast of Jackson in what Baily described as a "random act of violence."
The Mississippi Highway Patrol said in a statement that he fired from the driver's side window of a white SUV, striking the jogger, who was not identified, in the thigh.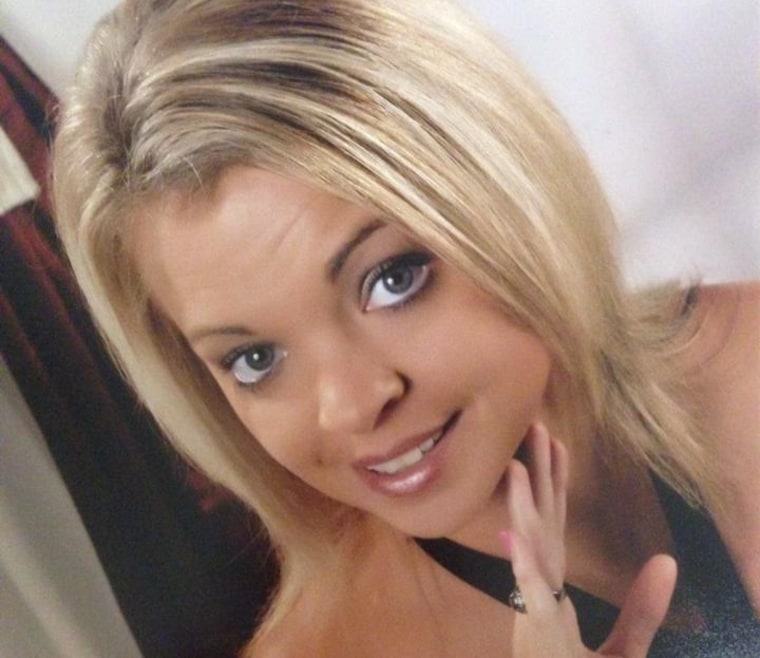 Later that afternoon, a sheriff's deputy found the body of Deaton's girlfriend, 30-year-old Heather Robinson, in a nearby apartment. Authorities later said she was strangled to death.
On Monday, Bailey said Deaton's last known location was 600 miles away, in Tulsa, Oklahoma, where early Saturday morning he sent brief text messages to his mother and someone the sheriff only identified as a boy scout.
"Since that time, I don't know which way he's gone," Bailey said.
Some 60 miles from Robinson's apartment, in Neshoba County, Sheriff Tommy Wadell said that Deaton was a person of "great" interest in the killing of Brenda Pinter, 69, NBC affiliate WLBT reported.
A white SUV was seen entering the parking lot of Dixon Baptist Church shortly after Pinter arrived at 4 p.m. (5 p.m. ET) to clean, as she does every week, her husband, Robert "Wayne" Pinter told NBC News.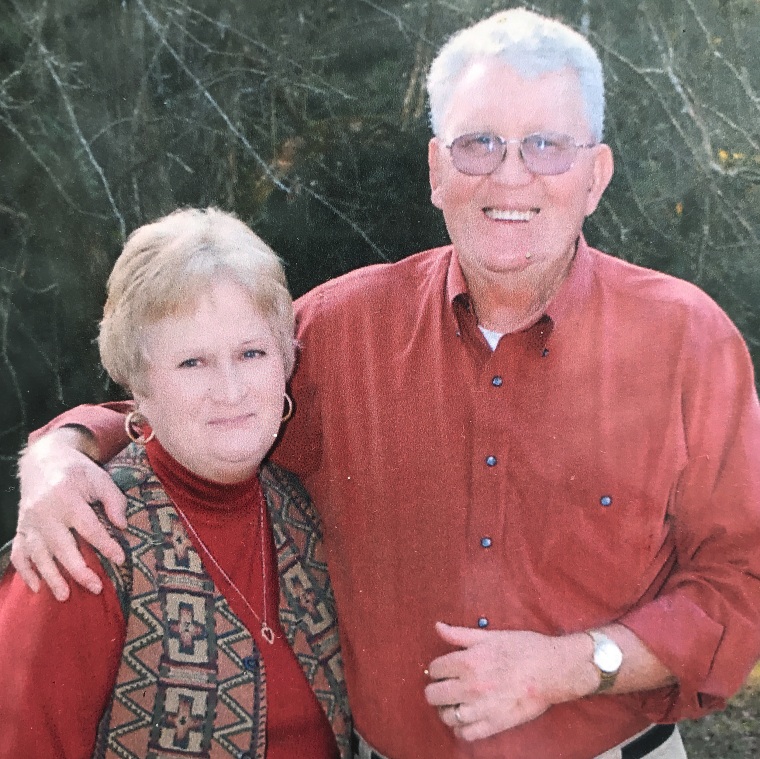 When she didn't come home, her husband stopped by the church. There, in the office, he found her body.
"I thought she had a heart attack maybe," he told NBC News. "[I] had no idea that she'd been shot."
Wayne, 79, didn't know of any connection between his wife and Deaton, nor did he know why Deaton would have stopped by the church. But he said that Deaton grew up around Neshoba County.
On Deaton's Facebook page, there were photos of his children, motorcycles and, early last year, a seemingly pro-firearm, anti-Muslim meme. In June, he posted another image that says: "When a man is trying to change for the better, the worst you can do is keep reminding him of his past."
It's unclear how long Deaton and Robinson were a couple.
In a statement, Robinson's family asked for privacy and said that their "lives are forever changed and words cannot express our pain and sorrow."
Robinson attended high school in Quitman, near the Alabama state line, and studied nursing at Mississippi University for Women. On her Facebook page, she posted gutsy quips about women, including this:
"Real women are classy, strong, independent, loyal and loveable and one thing about them is they know they deserve better."