President Donald Trump spoke with the secretary general of NATO on Sunday and agreed to join a meeting of NATO leaders in Europe later this year, after having repeatedly criticized the alliance and having called it "obsolete" as late as last month.
Trump spoke with NATO Secretary General Jens Stoltenberg on Sunday evening regarding the United States' "strong support for NATO," according to the White House press office.
The two leaders discussed "how to encourage all NATO allies to meet their defense spending commitments" and the potential for a peaceful resolution of the conflict along the Ukrainian border, according to the White House.
The president also agreed to join at the summit of NATO leaders in Brussels, the alliance's headquarters, in late May.
During his campaign, Trump set off alarm bells in Europe after suggesting that he might set conditions for defending members of the alliance under attack. Trump told The New York Times in July that the United States was shouldering too much of the cost for the security alliance.
Related: Analysis: Trump's 'America First' Vision Could Upend Postwar Consensus
He said that he would force some of the 28 NATO members to contribute more and that defending fellow member nations would be contingent on those nations' having "fulfilled their obligations to us."
Trump has also repeatedly called NATO obsolete, most recently in an interview with Germany's Bild newspaper in January.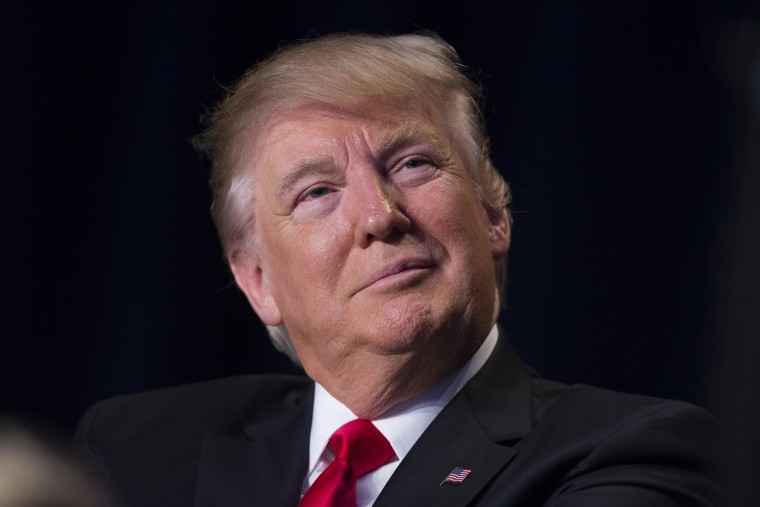 "I said a long time ago — that NATO had problems. Number one it was obsolete, because it was, you know, designed many, many years ago," Trump said in the interview. "Number two — the countries aren't paying what they're supposed to pay. I took such heat, when I said NATO was obsolete. It's obsolete because it wasn't taking care of terror."
Trump added that NATO was still "very important" to him.
Stoltenberg said he had a phone call with Trump after he was elected and was sure he would remain strongly committed to the institution.
"I am absolutely certain that the new president and the new administration will be strongly committed to a strong NATO," Stoltenberg told CNBC last month at the World Economic Forum in Davos, Switzerland.
British Prime Minister Theresa May, who sought reassurances about Trump's commitment to NATO during her visit to the White House in late January, also said Trump told her the United States is "100 percent behind NATO."