A Navy admiral is under review for waiting to remove a member of his staff after complaints from several female employees and a civilian that they were assaulted and harassed during a company Christmas party.
Chief of Naval Operations Adm. John Richardson waited four months to remove the officer, Cmdr. Chris Servello, after receiving allegations that Servello had assaulted a woman and harassed another at a Pentagon Christmas party for Navy public affairs officials in 2016, the Pentagon Inspector Attorney General's office stated in a report obtained by NBC News.
Servello, 41, who was dressed as Santa Claus for the holiday party, was accused of slapping a woman on her butt during the party and giving a female junior officer "lingering, unwelcome hugs."
His alleged actions were described as "predatory" and an internal investigation was ordered.
According to the report, one woman told her supervisor that she was "pretty upset" after receiving six phone calls and text messages from Servello after the Christmas party.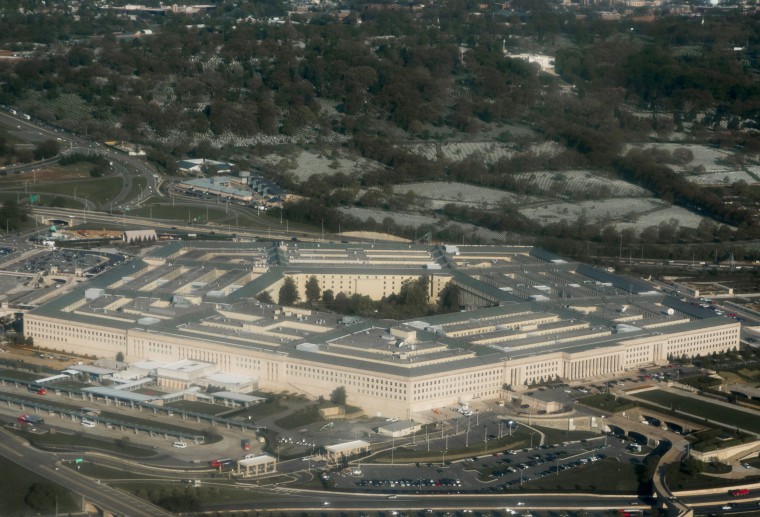 A second woman then came forward telling officials that Servello allegedly gave her "uncomfortable hugs" at the party. She also said during a dinner in 2014 he allegedly touched her thigh and asked if they could "make out."
In February 2017, a third woman alleged that Servello "slapped her on the buttocks" while he was dressed as Santa during the 2016 Christmas party.
Servello, according to the report, told investigators that he did not remember the incidents and claimed he texted the first woman because he was "really concerned about her" after they left the party.
The Inspector General noted in the report that senior officials at the Navy took action immediately and investigated the allegations, but said Richardson waited four months before firing Servello and reassigning him to another role despite written requests for him to do so.
"We believe that (Adm.) Richardson's failure to ensure that (Servello) was removed from his personal staff in an expeditious manner ... sent the wrong message about how seriously (Adm.) Richardson took the allegations of sexual harassment," the report stated.
Richardson acknowledged that in April 2017 he approved having Servello moved to another team, but did not enforce it until August 2017. Richardson, according to the report, admitted his actions were not "sufficiently expeditious" and that he "could have done that faster".
"We considered (Adm.) Richardson's failure to ensure that (Servello) was removed from his position in a timely way to be a performance issue, rather than misconduct," the report stated.
Following the incident, the Navy implemented a new policy that states that personal staff officers who are being investigated "should be reassigned temporarily outside the personal staff pending competition of the investigation."
The Inspector General also recommended that the secretary of the Navy evaluate Richardson's performance.
In response to the report, Richardson said: "I have learned a great deal from this incident and will use these lessons going forward."