The Navy late Thursday identified the two aviators who died Wednesday when their fighter jet crashed in Key West, Florida.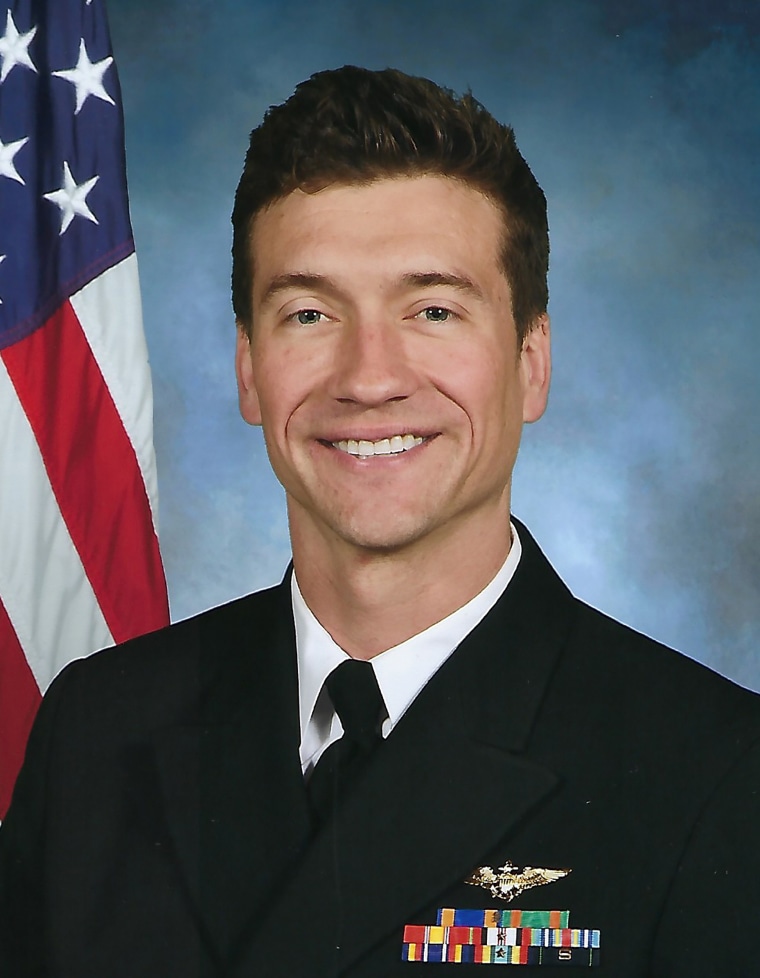 Lt. Cmdr. James Brice Johnson, the pilot, and Lt. Caleb Nathaniel King, the weapons systems operator, both of Florida, were assigned to Strike Fighter Squadron Two One Three (VFA-213), known as the Blacklions, at Naval Air Station Oceana in Virginia Beach, Virginia.
They were declared dead at a hospital after they were recovered in the water Wednesday afternoon about a mile east of Boca Chica Field at Naval Air Station Key West, where they were on a training mission in an F/A-18F Super Hornet, the Navy said.
Johnson, a naval aviator, was a 2007 graduate of the U.S. Air Force Academy. King was a 2012 U.S. Naval Academy graduate. No other biographical information was made available Thursday night.
"The entire Blacklion Family is grieving the loss of two great Americans," Cmdr. Kevin Robb, the squadron's commander, said in a statement Thursday night. "Lt. Cmdr. Johnson and Lt. King were phenomenal young men, exceptional naval aviators, and were living models of what honor, courage and commitment really mean."
The jet will remain in the water at the scene pending a naval investigation, the Navy said.
NAS Oceana is one of only three Navy master jet bases, which are home to carrier-based tactical jet squadrons and carrier air wings. VFA-213 will continue its training mission in Key West, which is scheduled through next Wednesday, the Navy said.
Key West, part of the Florida Keys archipelago, is the southernmost point in the state. It is about 90 miles north of Cuba.