A Navy SEAL was killed Wednesday when his parachute malfunctioned during a training exercise in Southern California, the Navy said.
Firefighters told NBC Los Angeles they initially responded to a call of a "skydiver down" about 9 a.m. (noon ET) in Perris in Riverside County, about 70 miles southeast of Los Angeles.
U.S. military officials told NBC News that the victim was among several SEALs jumping together in a remote training area in Perris. An investigation will be launched to determine why the chute malfunctioned.
The officials confirmed aerial footage showing victim — whose identity was being withheld until his family can be notified — being carried away from the scene draped in a U.S. flag.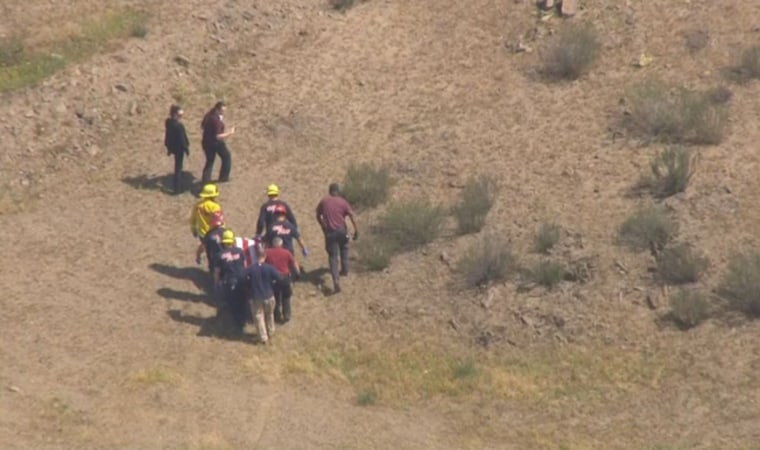 IN-DEPTH
— Jim Miklaszewski and M. Alex Johnson