MIAMI – Since the U.S. Navy began its special Sea, Air, Land Teams, commonly known as the U.S. Navy SEALs, in 1962, little about them has been made public.
That was on purpose.
"Most of us who were career SEALs had the sense we didn't need publicity," said Jack Saunders, who was a U.S. Navy SEAL from 1965 to 1986.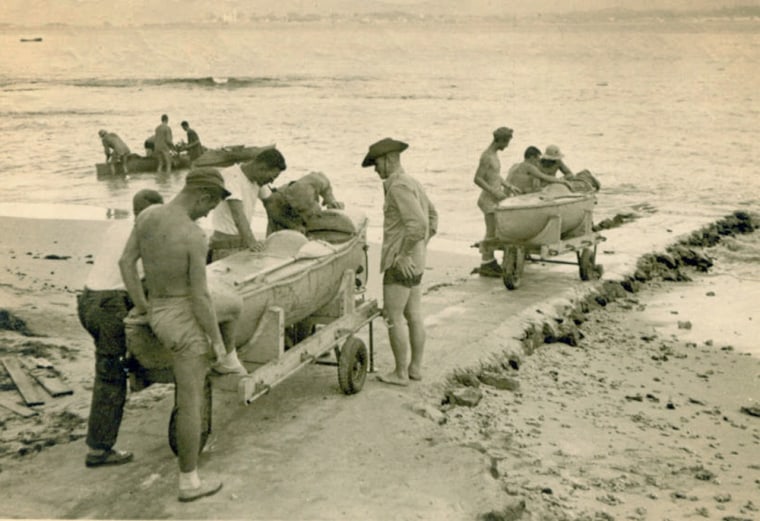 To this day, those who were there at the beginning wish the SEALs were still a secret.
But since the raid on Osama bin Laden almost two years ago on May 2, 2011, interest in the secrets of the SEALs has only grown. 
For photographer Greg Mathieson, the timing could not be better.
Mathieson has spent the last six years photographing and researching the SEALs.
He recently published a definitive book on the SEALS with David Gatley titled, "United States Naval Special Warfare/U.S. Navy SEALs."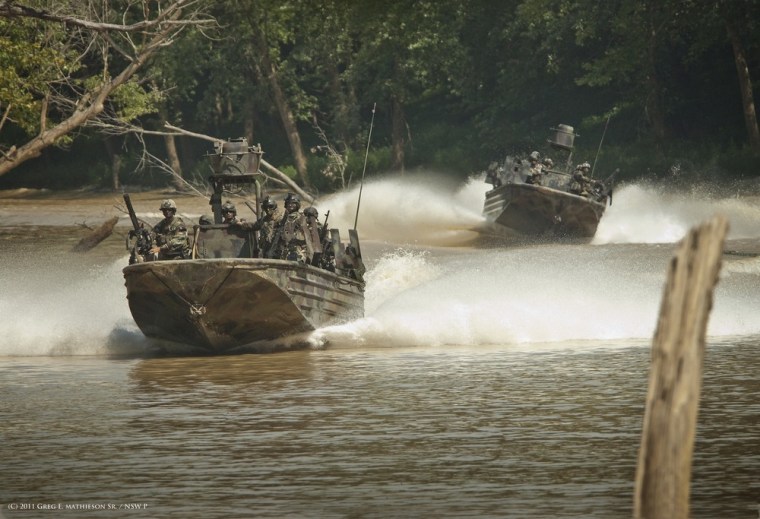 This is not an outsider's peek inside the SEALs. Rather, Mathieson was given unique access to the inner workings of the secretive group because the Navy blessed his project.
President George W. Bush wrote an opening tribute for the book and former secretaries of the Navy John Lehman and Donald Winter contributed as well.
"No one has ever done a book like this on the SEALs before," Mathieson said; previously reporters were only given access to training. "Until now, no one has ever been allowed to go with them on submarines, to Iraq with them in a hot zone, to Afghanistan.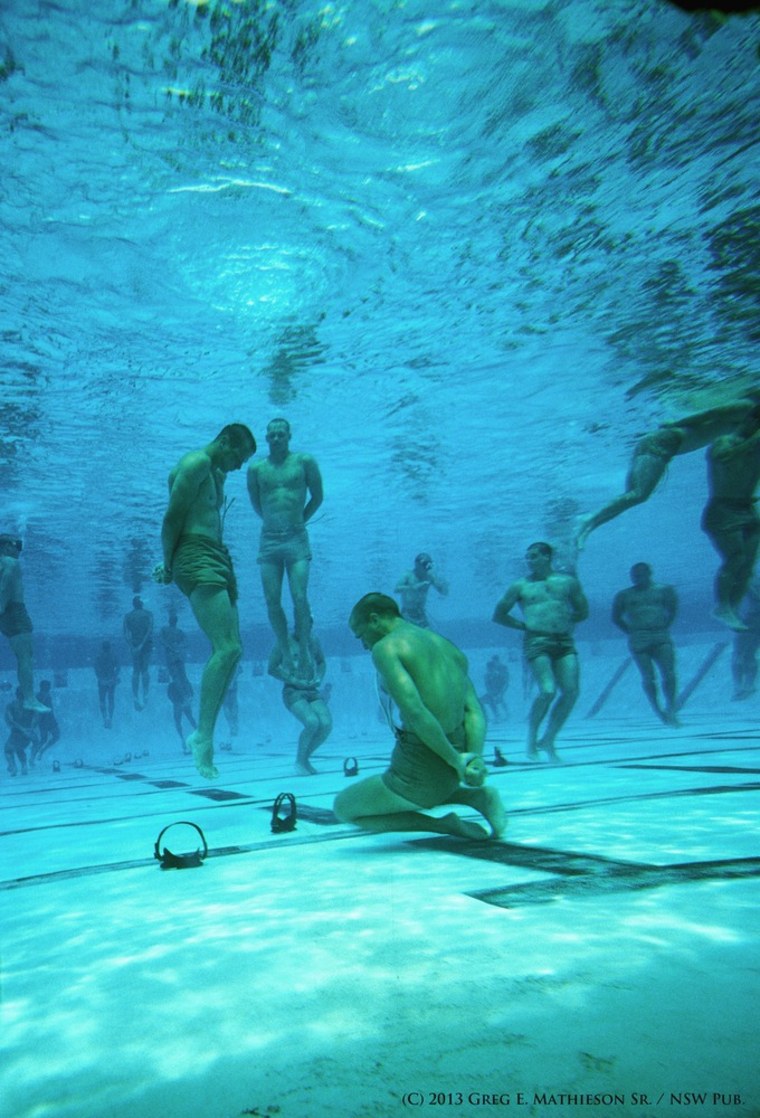 "I was able to go into their arms rooms. I saw all their toys. It's like I walked into Q's lab in a James Bond movie."
Mathieson added that he wanted to clear up some of the SEALs' lone-wolf misconceptions.
"For every SEAL in the field, there are 20 support people -– including women. I don't think people understand that."
The book has been a long time in the making.
"I tried to start this [project] 30 years ago when I was in Honduras and I met a SEAL. I wrote a letter to Adm. George Worthington back then and was denied complete access. Fast forward and Adm. Worthington had retired, but we had stayed in touch. He opened doors because he saw this was a story that really should be told and with that, I had access."
Much of the material Mathieson has uncovered was, at one time, classified intelligence.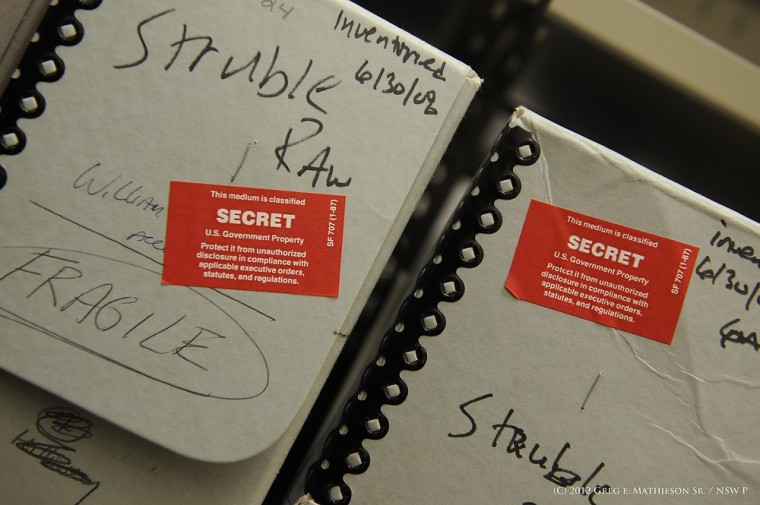 The book uncovers and details a plan, $20 million in the making so far, for a flying HUMMVEE that will allow SEALs to hover in a war zone and use that position to surprise the enemy. It is part of a U.S. Defense Advanced Research Projects Agency project that is still in development.
Mathieson used the Freedom of Information Act to uncover old secrets -- and with Worthington's help, he knew what questions to ask.
"When I got the documents declassified on the SEALs from 1961 to 1962, I found that the U.S. Military was creating all sorts of devices.
"The most amazing was the SADM, Strategic Atomic Demolition Munition. This was a 160-pound atomic bomb that was the size of a basketball. It had an underwater casing that SEALs would tie to their chest, jump out of planes and then place wherever ordered. Think about it, this was long before micro-circuitry and the advances we take for granted today. It existed, but the SADM was never used."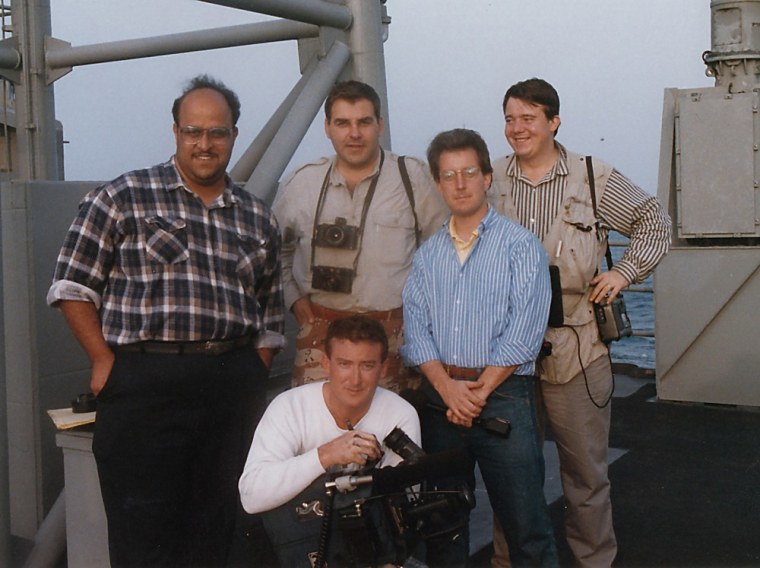 By way of full disclosure, I've known Mathieson since the Gulf War began in 1990 to remove Saddam Hussein's Iraqi troops from Kuwait. We met when we were working as Defense Department Combat Correspondents aboard the USS Curtz with SEAL Team 5 and helicopters of the 160th Night Stalkers.
Each night the SEALs would climb on a "little bird," a helicopter that sounded no louder than a electric lawn mower. The SEALs would land in Kuwait, place laser tags at strategic locations and then leave. Those laser tags were then used to guide missiles to their targets.
Matheison explained that introduction to the SEALs piqued his interest.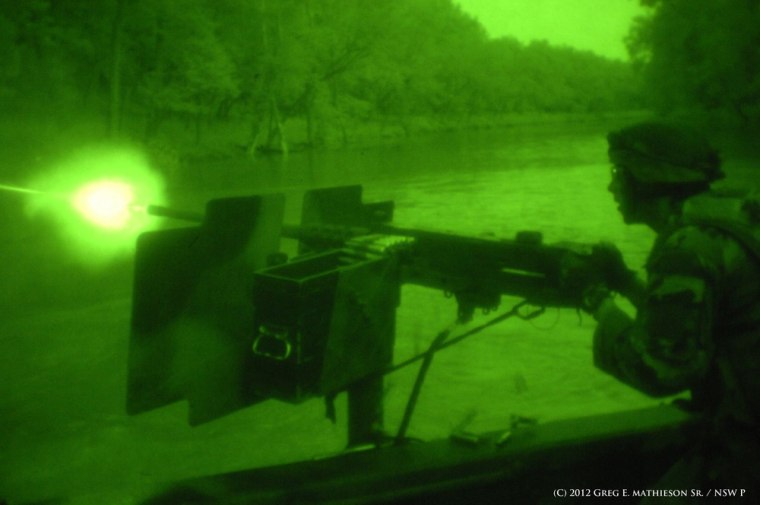 "I would run into SEALs everywhere I went, but no one really knew what they did. There are only 2,400 SEALs today. Back then, it was even smaller. I just wanted to know more. These guys make James Bond look like a wimp. Who wouldn't want to know more?"
SEALs say little and share little, but somehow after decades of contact, the SEALs let Mathieson into their inner circle. Now he's produced some of the most compelling images of their work that were secret -- until now.
Who will want to read and see this book?
"People who want to know about our greatest warriors," said Mathieson. "What everyone does know is the SEALs are the guys who took down Osama bin Laden." But he added, "These guys do so much that no one knows about. Now we get a look at them and their weapons.