A U.S. Navy civilian support ship will officially become a warship in Bahrain on Thursday.
The USNS Lewis B. Puller (T-ESB 3) will transition to the USS Lewis B. Puller (ESB 3), a warship capable of carrying out new offensive missions in the Middle East. The ship will conduct mine counter-measure missions and Special Operations missions, according to a U.S. Navy official.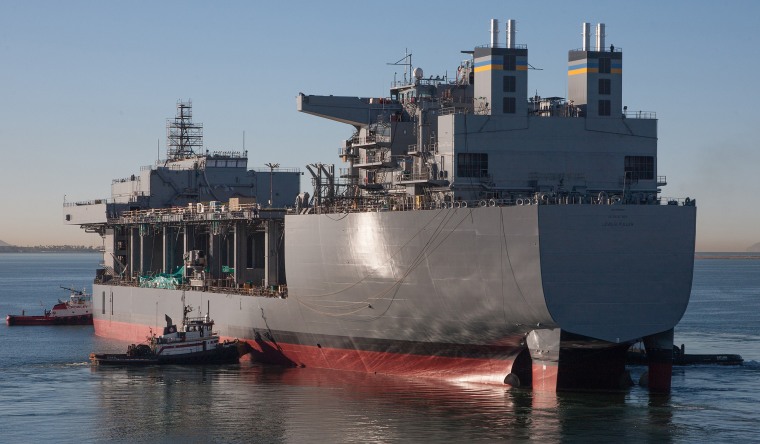 The ship will not physically change with the new designation, but now the ship and crew can conduct military operations under the laws of armed conflict.
The Puller will be in the Central Command area for the next five years, assigned to the U.S. Navy Fifth Fleet with a crew of more than 100 U.S. Navy sailors on board and just under 50 civilians.
U.S. Navy Captain Adan G. Cruz takes over command of the ship and the civilians will be led by the ship's master, Captain Jonathon Olmsted.
"As the security environment has become faster paced, more complex and increasingly competitive, the Navy has a growing need to station more diverse and capable warships around the globe," Navy spokesperson Lt. Lauren Chatmas said.
"Redesignating USNS Lewis B. Puller as a commissioned warship will allow the Navy greater operational flexibility."
The commissioning ceremony will be Thursday in Bahrain.