The Navy has determined that the drowning death of a SEAL trainee during training in May 2016 was not a crime and will not pursue criminal charges against the instructor or any other Naval personnel.
Seaman James "Derek" Lovelace died during a pool exercise while enrolled in Basic Underwater Demolition and SEAL (BUD/S) training in San Diego, as first reported by NBC News and the Virginian-Pilot.
Related: Number of Near-Drowning Incidents Increases as SEAL Training Gets Tougher
NBC News learned from confidential sources that Lovelace had died during training, but his death had not been announced. Records also showed that three trainees had died during the last four SEAL training classes, and that there had been an uptick in near drowning incidents in recent years, an indication that the training had grown tougher as a larger roster of applicants competed for spaces.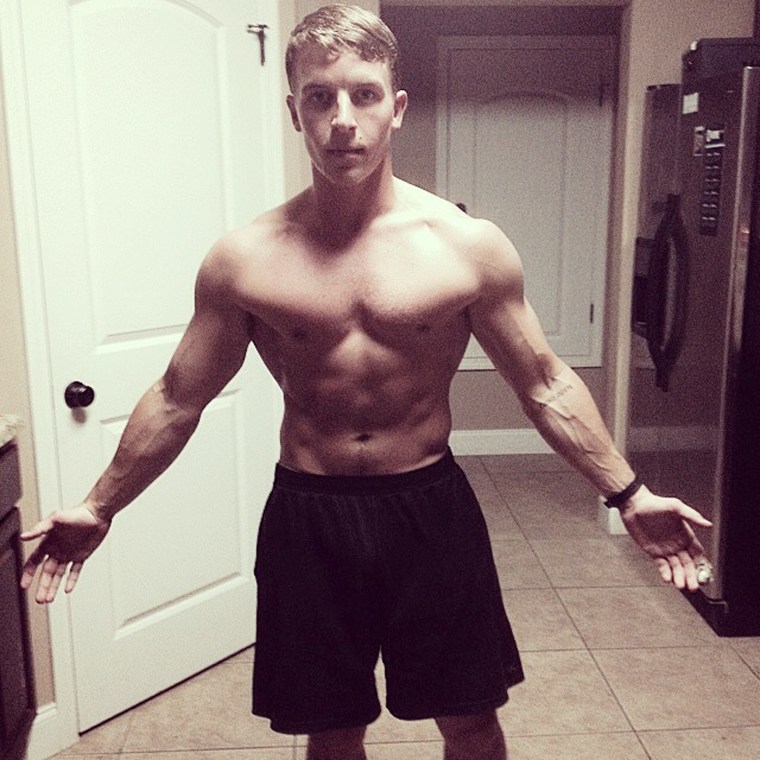 The San Diego Medical Examiner ruled the death a homicide after learning Lovelace had been pushed underwater twice by an instructor while treading water in full gear. The Naval Criminal Investigative Service (NCIS) conducted an investigation of the death, and the SEAL instructor was suspended from his duties.
Related: Navy SEAL Trainee Dies After Passing Out in Pool
An autopsy revealed that Lovelace had a coronary artery defect and an enlarged heart, which may have contributed to his death.
The Navy said that the decision by the commanding officer of the Naval Special Warfare Basic Training Command, Cmdr. Liam Hulin, not to pursue criminal charges followed his review of the NCIS investigation.
Related: Sources Challenge Navy's Version of SEAL Trainee's Death
"Our thoughts and prayers remain with the Lovelace family," said Hulin. "No loss of life in training is an acceptable loss."
Lovelace's death occurred during Combat Swimmer Orientation, a water training exercise performed during the first week of BUD/S. During the exercise students tread water and swim in a pool while wearing diving masks, and camouflage utility uniform with boots. While treading water, students perform survival skills that involve the removal of their mask, boots and uniform.
Related: Three Deaths Raise Questions About Navy SEAL Training Program
"To honor those who have fallen in combat we must provide the most realistic and operationally relevant training possible. To honor those who have fallen in training we must effectively mitigate the risks of that training," said Capt. Jay Hennessey, Commander of the Naval Special Warfare Training Center.
Related: SEAL Trainee's Death Ruled a Homicide
"NSW training has been refined over more than 50 years, informed throughout by lessons learned in combat overseas as well as in training at home. We learn not only from our successes, but also from operational and training failures, mistakes and accidents. While these tragic occasions are infrequent, they greatly impact our small close-knit force and magnify the responsibility we feel to our teammates who have paid the ultimate price," said Hennessey.