NBC News launched a twice-daily news show on Wednesday morning called "Stay Tuned," which will appear on Snapchat's Discover platform — the first daily news show on Snapchat. The show will have morning and afternoon editions each weekday and a show on the weekends. It will also include updates throughout the day to cover breaking news.
"Stay Tuned," which has a 30-person team lead by executive producer Andrew Springer, will be hosted by Gadi Schwartz, an NBC News correspondent, and Savannah Sellers, a correspondent for MSNBC. It will cover national and international news, politics, pop culture, and more.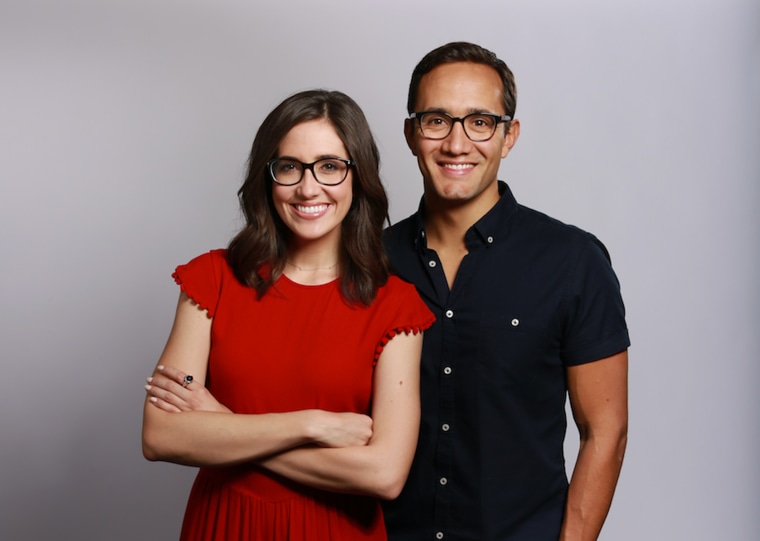 "It's fitting that NBC News is pioneering this new format for a new platform," said Nick Ascheim, senior vice president for digital at NBC News. "It's a continuation of NBC News' tradition of innovation, first in radio, then in inventing color TV and the morning news program, and now with an entirely new type of news show for Snapchat."
Snapchat is a video- and photo-sharing application for mobile phones used daily by more than 166 million people around the world — primarily millennials — to watch stories from friends and explore video from around the world. It is also used by leading publishers that create content within the app.
NBCUniversal was the first major media partner to develop and produce shows for Snapchat. Last August, NBC launched "The Voice" on Snapchat, followed by E!'s "The Rundown," "World of Dance," "Saturday Night Live," and others now in development.
Viewers can use the Snapchat app to watch the show, which will appear live at 7 a.m. and 4 p.m. ET during the week and at 1 p.m. on weekends.
To watch "Stay Tuned":
1. Open the Snapchat app (it will open to the camera).
2. Swipe left to access the Stories Page of the app, where you can see Stories posted by friends, and Discover content.
3. Scroll down and you will see the Show within the "featured" list, in its own "Shows" section. You can also swipe left again to access a dedicated Discover page, which also features this content. (So the show is available in two pages within the app.)
4. Tap on the show's "tile" (the image) to watch "Stay Tuned." You can then tap to advance or go back within the show, letting your finger act as your remote control.