Authorities arrested two suspects in a shooting at a Nebraska mall that left one man dead and a woman injured.
Police responded to a shooting at the Westroads Mall in Omaha Saturday in an unsuccessful attempt to locate the suspects after the shooting, which occurred outside a JCPenney. Trequez Swift, 21, was identified as the man who was killed and Ja'Keya Veland suffered a non-life threatening injury.
Suspects "fled the scene" but were later arrested, the Omaha Police Department said.
A 16-year-old boy was arrested on a murder warrant in connection to the shooting Sunday. The suspect, who is a minor, will not be identified by NBC News unless it is decided that he will face trial as an adult.
A second suspect, Brandon Woolridge-Jones, 18, was arrested on one count of accessory to a felony, police said.
Following the gunfire, some shoppers were locked inside stores as a safety precaution before police arrived, the spokesman said. The mall stated on its website that it was closed for the remainder of the day.
"It's not an active shooter incident," Lt. Neal Bonacci said at a press conference. "It looked somewhat isolated."
The University of Nebraska at Omaha Department of Public Safety said in a notice to the campus community that the shooting took place at noon. The school is about a mile from the shopping center.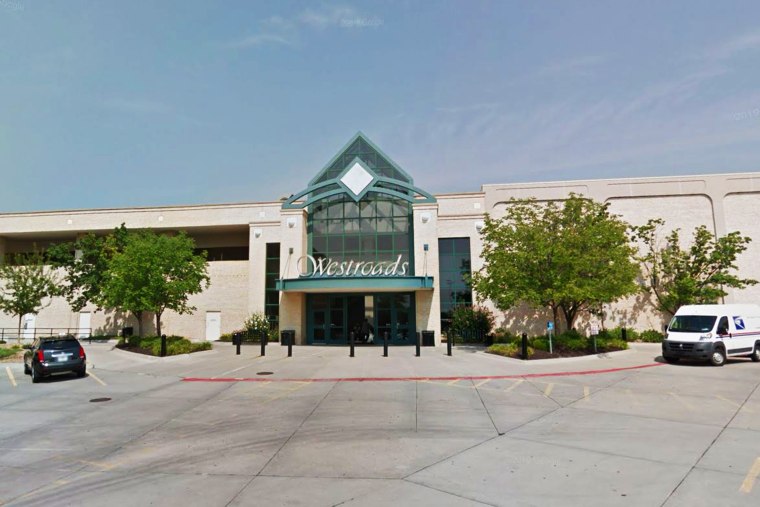 Students were urged people to stay away from the mall.
Bureau of Alcohol, Tobacco, Firearms and Explosives tweeted that its agents would go to the shopping center to assist with the investigation.
An Omaha police officer was shot and injured at the same Westroads' JCPenney last month after responding to a shoplifting report.
"It's a coincidence that two incidents have happened so closely together," Bonacci said Saturday. "Omaha is a very safe place."
Critics of the state's Republican governor, Pete Ricketts, noted on social media that he signed a symbolic proclamation earlier in the week that designates Nebraska a pro-gun "Second Amendment Sanctuary State."
The governor's office did not immediately respond to a request for comment.