Neighbors of Ruby Franke, the woman behind the 8 Passengers family YouTube channel who was arrested this week on child abuse charges, said several people in the close-knit community were concerned when police officers arrived at Franke's home in Springville, Utah, on Wednesday. 
Franke was sometimes criticized on social media for how she treated her children in YouTube videos. The two neighbors, who spoke on the condition of anonymity, citing concerns for their safety, said that they and others who lived near the family had long been worried for the safety of the children and that neighbors in the community had previously alerted the Utah Division of Child and Family Services. 
"Everyone is just breathing a collective sigh of relief, because we thought they were going to come out of that house with body bags," a male neighbor said.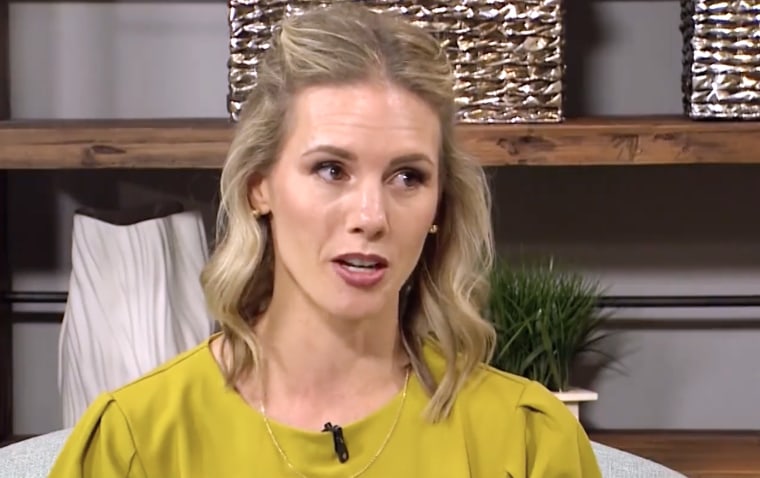 In a video shared with NBC News, law enforcement officers surround the home with guns drawn. In a second video, at least seven police vehicles line the street. NBC News saw a photo, provided by a neighbor, showing what appears to be a hole in the home's front door.
Neighbors said Franke would insert herself into other neighbors' lives; one neighbor cited an instance in which Franke gave a sermon-like lecture over what she called "inappropriate" posters of women posing in shorts that were displayed in a garage. Franke kicked her husband, Kevin, out of the home last year, a source with knowledge of their relationship said.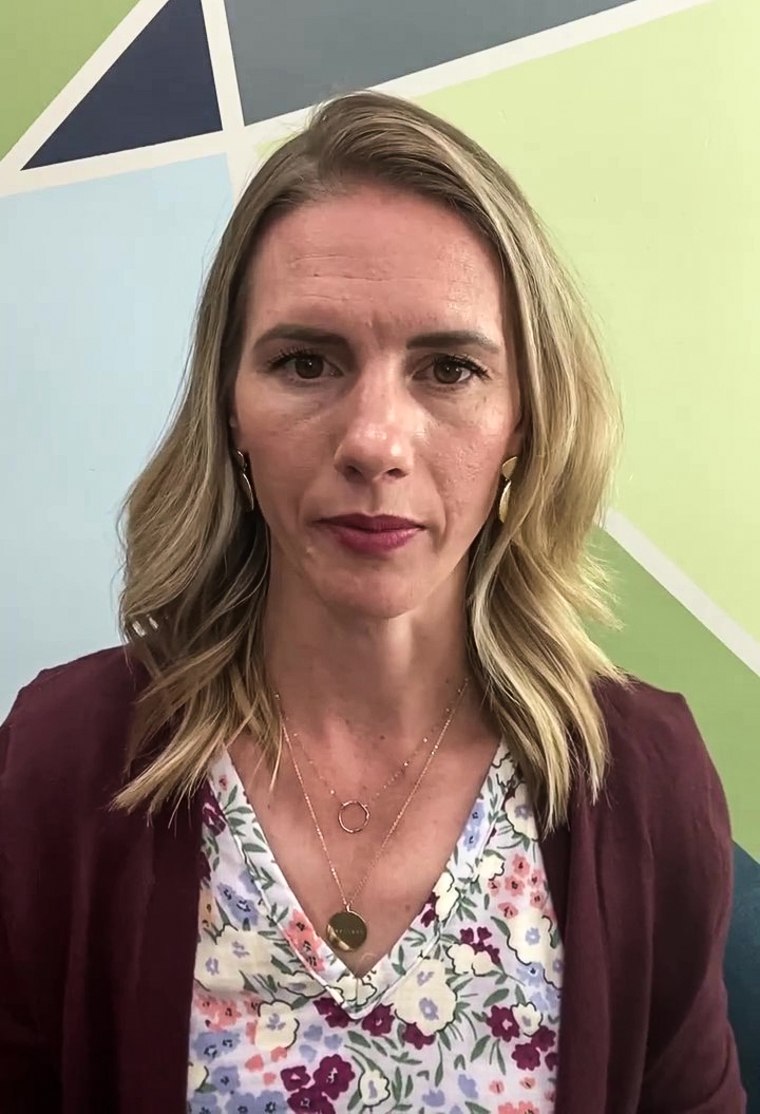 Franke did not immediately return multiple phone calls and emails seeking comment about her arrest and allegations from her neighbors. It is unclear whether Franke has retained an attorney. Reached for comment, Kevin Franke directed NBC News to his attorney, Randy Kester, who did not respond to multiple requests for comment about the arrest or a request for comment about the neighbors' allegations. 
Neighbors accused Franke of withholding food as a punishment for her children — behavior that was also shared on her YouTube channel. They also claimed that, after her husband was out of the home, Franke would leave the house for weeks at a time, with the children inside. 
"I remember that she took away their Christmas one year," the male neighbor said, "and she would say things like 'They're not repenting correctly,' which is a Mormon term for 'they're sinning.' Just complete insanity." 
The male neighbor recalled how Franke's youngest daughter, Eve, who is about 10 years old, would wander the neighborhood while her mother was away for prolonged periods after she kicked Kevin Franke out of the house. Eve would look for companions in the community, the neighbors said. The neighbors said it did not seem like she was attending school. (The Nebo School District, which represents that Springville area, did not immediately reply to a request for comment.)
"She would just knock on your door and say, 'Hi, can your kids play?'" he recalled. "And we're like: 'Well, they're at school. They won't be home for three or four hours.' And she'd be like, 'I'll wait.'" He added, "She's like this lost child."
Franke and Jodi Hildebrandt were arrested Wednesday after authorities found the two children malnourished with open wounds and duct tape on their extremities. Franke and Hildebrandt were both listed as "in custody" Saturday afternoon, facing two felony aggravated child abuse charges, the Washington County Sheriff's Department said.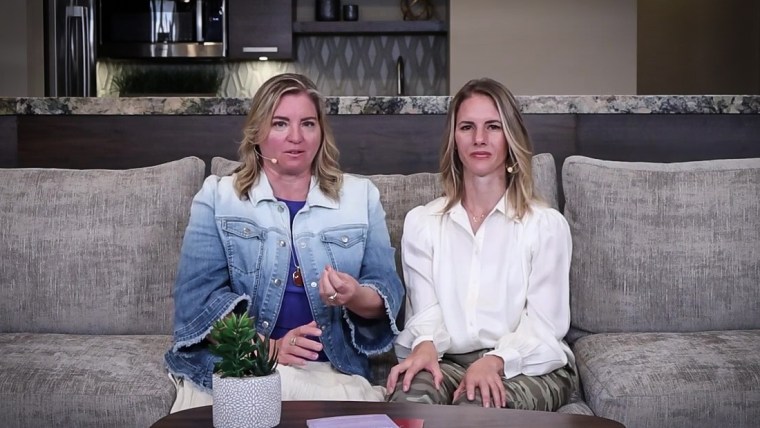 Officials said two children were taken to a hospital in St. George, Utah, about 255 miles southwest of Springville, where, neighbors said, Franke spent much of her time with Jodi Hildebrandt. 
Neighbors said Franke began spending more time away from her home in Springville after she got involved with Hildebrandt's life counseling service ConneXions, which has been criticized online for how it teaches parenting to its followers. The teachings include prioritizing the organization's "principles of truth" over people's children.
Hildebrandt did not immediately reply to multiple requests for comment. It is unclear whether she has an attorney.
A female neighbor said she and others in the community had tried to get authorities to intervene for at least a year. The female neighbor said she thought things were bad for the children, but she said she was deeply upset after she learned about the condition they were found in. 
"I'm really angry, because I spoke up. Other people spoke up," she said. "And nothing happened."
The female neighbor said she and others in the neighborhood asked the Utah Division of Child and Family Services to intervene multiple times. 
The female neighbor said she made an initial call to CPS around September 2022. She then got a voicemail, which she shared with NBC News, in response. In the voicemail a person who identified herself as working for child protective services said she was "talking with someone who has some concerns about someone in your area."
After that, she said, she saw authorities making a wellness check. However, she said, no one answered the door for the officers. At some point after the officers left, papers were put up in the windows of the home, both neighbors said. 
The state Health and Human Services Department did not immediately respond to a request for comment. 
The female neighbor said she hopes Franke's children know that some members of the Springville community have long hoped authorities would step in to help them. 
"I want those kids to know that the community loves them and wants them to be safe," she said tearfully. "If people knew the amount of tears and time spent talking with law enforcement and CPS over the last year — I want people to understand that. And I want those kids to know that, because I think they thought they were abandoned."